I'm stressed out looking for partitions in Dubai. I'm moving again. After transferring to a place in Karama, we have to vacate the flat because of an issue with the agent who was in charge of the apartment. It's a long story and there were problems with how the money was handled. In the end, we have to find a new place.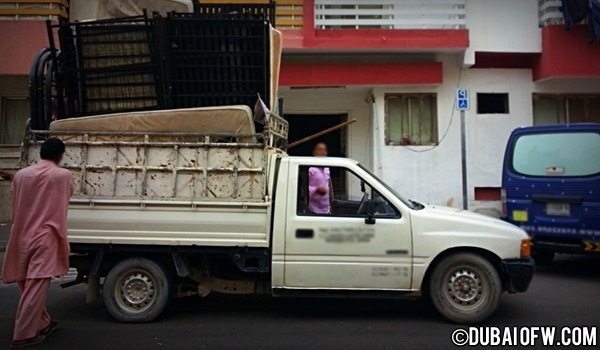 I might have to look for a house-shifting service  here
Partition in Bur Dubai Area
So now I've been searching for possible locations in Dubizzle for available partitions in Dubai. With a limited budget, I was able to find a few prospects, but I had to visit these places in order to view them in actual. I've gone to about 4 places already and I need to decide fast before we'll get kicked out this end of January. To think we just transferred last December!
Rising Costs of Dubai Rent
It's difficult to find a new flat in Dubai unless you have the money. Especially with the rising costs of real estate since the new year, almost everybody has been increasing the amount of existing apartments by up to 20 percent. I've heard that even before Dubai won the bid for the Expo2020 event, the rise of rental prices was inevitable.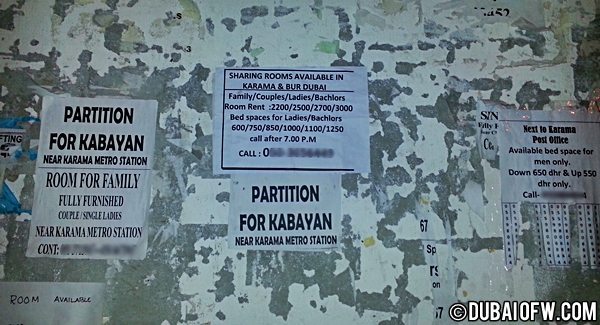 Partition Ad in Karama area
Common Pinoy Areas in Dubai
Filipinos are aplenty in Dubai. But the most common areas where Pinoys stay are in Al Satwa, Al Rigga, Al Karama, and Bur Dubai. Not sure about other places but you can see that the Filipino community in these areas are alive.
Anyway, now I have to accumulate enough cash in order to pay for the one month advance and one month deposit on the new partition I will be transferring to. This is going to be another stressful month. Wish me luck.