A huge chunk of the UAE population are foreign workers from different countries around the world, including the Philippines. In fact, there is a sizable Filipino community in the country, so whenever you start feeling homesick, don't worry as you're part of a larger "family"!
If you are a Filipino who is planning to live in Dubai for work and/or study purposes, we've gathered a list of important topics that you need to consider. These include visa matters, medical tests, accommodation options, transportation modes, education, food, and more!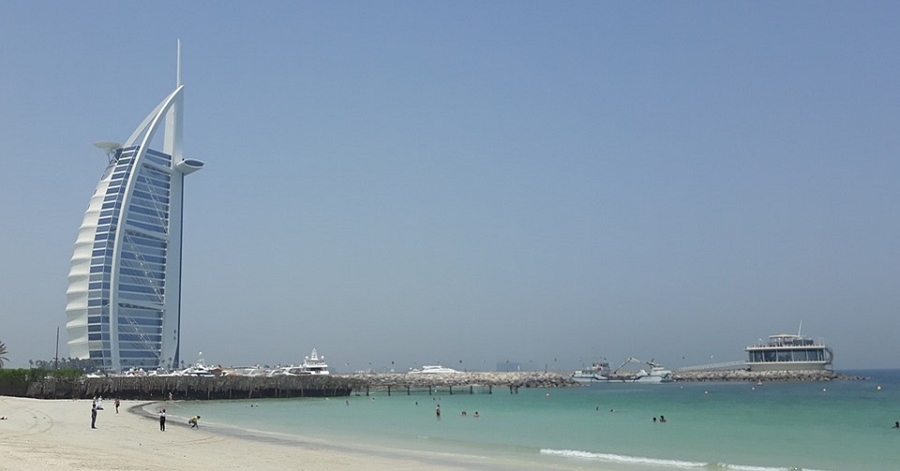 Guide to Filipinos Planning to Live in Dubai
Dubai is a diverse, multi-cultural community that brings together people of different languages, foods, and traditions. Here, just being around people of different nationalities makes everyday life exciting and a truly immersive learning experience!
But before you pack your bags and book a flight to Dubai, please take time to read about the following topics.
Visa Types and Requirements
There are different kinds of visas for those who are traveling to Dubai:
Employment Visa. If you have received a job offer from a duly-registered company in Dubai, you will need an employment visa. Initially, you will be given a work permit before entering the UAE. This is valid for two months, during which the company will apply for your employment visa. (NOTE: Entering the UAE on a tourist visa to look for a job is not allowed).
Keep in mind that your employer is the one responsible for shouldering visa costs and processing. On your part, you will need to prepare some documents, including: passport copies, colored photos, Certificate of Good Conduct (issued by the National Bureau of Investigation in the Philippines), and educational certificates (attested by the Department of Foreign Affairs and the UAE Embassy in the Philippines). Be sure to ask your employer for the complete list of documentary requirements before you travel.
Dependent Visa. If you have a spouse, parent, or child who is a UAE resident, they can act as your sponsor for a dependent visa. Of course, you will need to prepare the necessary documents. If you are being sponsored by your husband or wife, for example, you will need to prepare an attested marriage certificate.
Student Visa. If you have been accepted to study in a higher education institute in Dubai, the school will serve as your sponsor for a student visa. This type of visa is valid for one-year and can be renewed if you are studying for a longer period.
Investor Visa. As the term suggests, this type of visa is for those who plan to establish a business or invest in a company in Dubai. Aside from the necessary documents, the investor visa involves a minimum income requirement on your part.
For more information, please read our post about the different kinds of visas in the UAE. While you're at it, read also about the Emirates ID, which is necessary for many government-related services and processes in the country.

Medical Exams & Health Insurance
When applying for or renewing your visa, you will need to undergo a medical exam as part of the requirements. As a resident, you should also have basic medical insurance, which is arranged by your employer. On the other hand, if you are here as a dependent, your family member (as the sponsor) should be the one to arrange it for you.
If you are going to Dubai on a student visa, inquire with the university if they offer medical insurance. If not, ask them about their preferred insurance providers.
Accommodation Options
Different kinds of accommodations are available Dubai. There are apartments, townhouses, and villas — depending on your budget, family size, and location. If you are planning to commute regularly, for example, it would be best to find a place that is near public transport. Likewise, if your family lives with you, look for a house near schools and other facilities.
Keep in mind that when renting a house or apartment, payments are made through quarterly, bi-annual, or yearly cheques. Aside from rent, don't forget to consider basic utilities, such as water, electricity, TV, phone, and Internet services in your budget.
More importantly, you should know about the tenancy laws in Dubai, in order to have a problem-free stay and to avoid any disputes with your landlord.
Transportation in Dubai
If you prefer to drive your own car, don't worry because you can purchase new or second-hand vehicles in Dubai. Of course, having a car would mean additional expenses on your part, like maintenance and insurance, but this would enable you to visit many places around the emirate and even across the UAE!
On the other hand, if you'd rather save money by commuting, then you'd be happy to know that Dubai has several public transportation options: the Dubai Metro, Dubai Tram, buses, taxis, and even water taxis that ferry passengers along the Dubai Creek!

Schools for Expats' Kids
Public schools in the UAE cater to the locals (Emiratis) only. However, there are plenty of private schools offering different curricula. Given the diversity of the Dubai population, there are schools following British, American, French, Indian, Pakistani, and even Filipino curriculum. That's right! If you are concerned about your children getting a Philippine-based education, don't worry because there are several Filipino schools in Dubai.
Filipino Food in Dubai
Being a multicultural city, Dubai offers a variety of cuisines coming from different parts of the world: Arabic, Asian, American cuisine, and more! Of course, these include the Filipino dishes that we know and love. Simply check out this list of Filipino restaurant in Dubai.
If you prefer to cook at home, you'd be happy to know that most supermarkets have a Filipino aisle where you can buy familiar brands and products. There are also places where you can buy pork if you are planning to cook crispy pata, sinigang, and other pork dishes!
These are just some of the things that Filipinos heading to Dubai should consider. Given the huge Pinoy community in the emirate, don't worry because it won't take you long before you feel "at home!" In addition, here are other things that every first-time visitor should know before coming to Dubai.