Dubai is home to a huge number of expats from around the world, all living and working in a diverse, multicultural community. Hence, it offers plenty of residential options for expats, including singles and couples, as well as those who have brought their families to live with them in the emirate.
Indeed, there are many places where expats can choose to stay in Dubai. These include flats or apartments, villas, townhouses, waterfront residences, and more. Most of these areas are situated near schools, hospitals, banks, supermarkets, and other major establishments.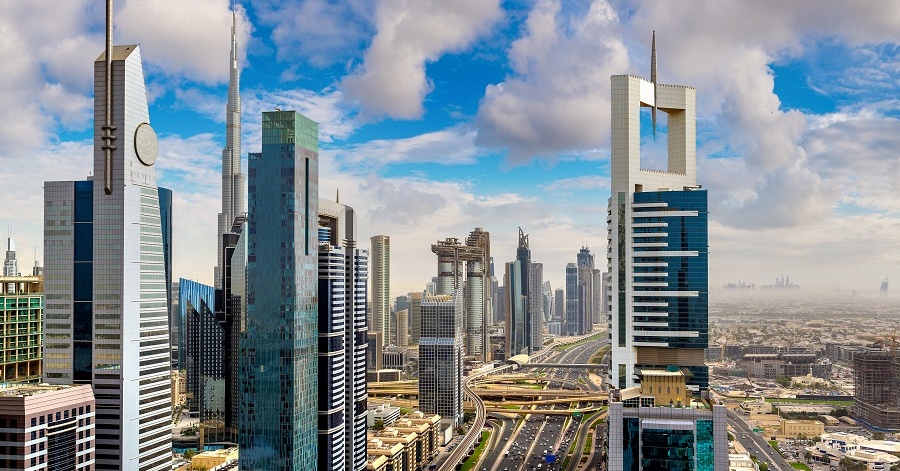 Places Where You Can Stay as an Expat in Dubai
In today's post, we have gathered a list of the best places where expats can stay in Dubai. These include the type of accommodation, rental rates, and facilities available in each area. Keep on reading to see which ones meet your particular needs, style, and budget!
1. Arabian Ranches
Situated along Emirates Road is Arabian Ranches, a residential area that is ideal for expat families. Here, you will find Spanish-style villas and townhouses set in a beautiful, gated community. Rent starts at around AED 110,000 yearly for a two-bedroom villa, while a three-bedroom and four-bedroom villa cost around AED 130,000 and AED 150,000 a year, respectively.
Arabian Ranches features parks, schools, a community shopping centre, a golf course, and the renowned Dubai Polo and Equestrian Club.
2. Emirates Hills
If money is not a problem, you can opt for a villa in the prestigious Emirates Hills, a luxury gated community overlooking Montgomerie, which is an 18-hole championship golf course. Rent starts at around AED 250,000 annually for a three-bedroom villa. This goes up to AED 600,000 a year for a five-bedroom villa… or more depending on the location and the view!
3. Downtown Dubai
Fancy living near the Burj Khalifa, the tallest building in the world? How about an apartment near the famous Dubai Mall, the spectacular Dubai Fountain, the Dubai Opera, and other iconic landmarks? If all of these sound awesome, then head to Downtown Dubai, which is also filled with five-star hotels, as well as trendy bars and lounges.
Studio apartments in Downtown Dubai start at around AED 61,000 annually, while a one-bedroom apartment costs around AED 86,000 a year. If you need something bigger, there are two-bedroom, three-bedroom, and four-bedroom units, too!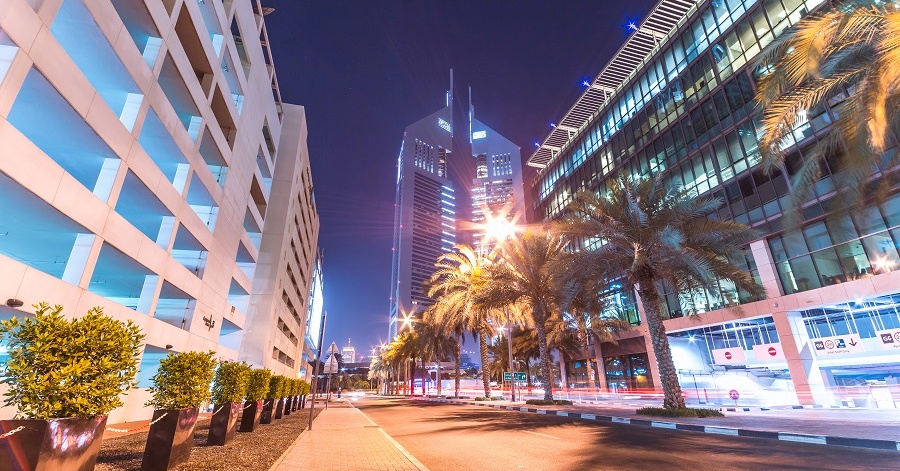 4. Jumeirah Beach Residence
For those who dreaming of living near the coastline, the Jumeirah Beach Residence (JBR) could be just the place for you! This place features plenty of restaurants, shops, and other amenities. It is also near some international schools, for those of you who have kids.
The average rental price for a studio-type apartment at JBR starts at around AED 59,000 yearly, while a one-bedroom apartment costs around AED 78,000 a year. For expat families, two-bedroom apartments are also available for around AED 101,000 annually.
5. Jumeirah Park
Situated behind Jumeirah Lake Towers (JLT) is Jumeirah Park, a villa community in Dubai. As the name suggests, it offers lots of parks and green spaces for nature-loving residents. Being a premium residence area, a three-bedroom villa here starts at AED 169,000 annually, a four-bedroom villa costs around AED 186,000, and a five-bedroom villa is at AED 236,000 yearly.
Aside from having complete amenities, Jumeirah Park is located near international schools, including the Toddler Town British Nursery and the Dubai British School.
6. Mirdif
Mirdif is located near the airport and major highways, so don't be surprised to see (and hear) aircraft coming and going every now and then! Still, the place offers plenty of apartments and villas at different prices: around AED 65,000 annually for a two-bedroom apartment, and AED 160,000 a year for a four-bedroom villa. Mirdif also has quite a number of schools and shops, including the popular Mirdif City Centre shopping mall.
7. Dubai Marina
If living near the waterfront is what you prefer, consider renting a place at Dubai Marina. A studio-type apartment here costs around AED 40,000 annually, while a one-bedroom and two-bedroom apartment is priced at around AED 60,000 and AED 80,000 a year, respectively.
Aside from magnificent waterfront views, the perks of living at Dubai Marina include numerous shops and restaurants. If you have kids, international schools are located nearby, too.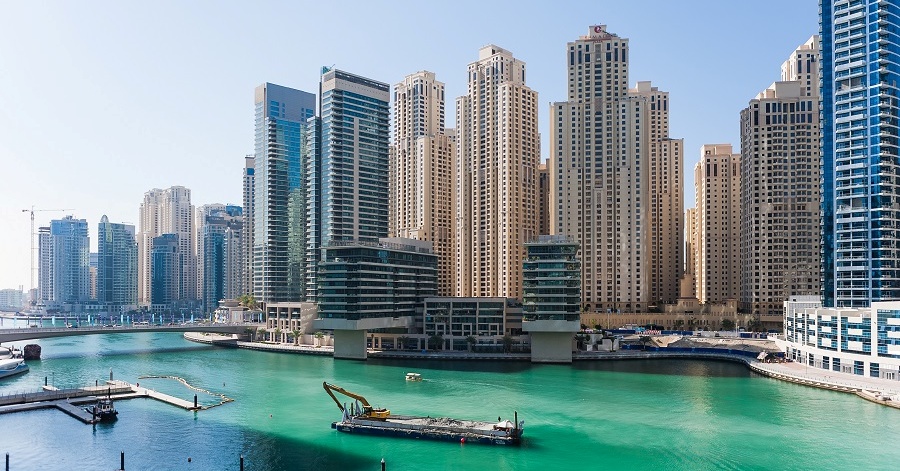 8. Reem
Reem is another place that expat families would like, especially since it is located near international schools, like the Jebel Ali School, for example. A three-bedroom house here costs around AED 96,000 yearly, while renting a four-bedroom house costs around AED 109,000 a year.
9. Umm Suqeim
Situated near the majestic Jumeirah Beach is Umm Suqeim, a villa-based residential community. There are plenty of options here, starting at around AED 74,000 annually for a one-bedroom apartment, up to AED 110,000 yearly for a three-bedroom one. Villas are also available, with prices ranging from AED 151,000 a year for a three-bedroom villa, up to AED 201,000 annually for a five-bedroom villa.
Aside from having numerous cafes, restaurants, and shops, Umm Suqeim is also near several international schools, including the famous King's School Dubai.
10. Palm Jumeirah
If beach-side living is what you're aiming for, another great place to consider is Palm Jumeirah, a man-made island that features world-class hotels, such The Atlantis, Kempinski, and Waldorf Astoria. It also has plenty of serviced apartments and villas to choose from!
A studio-type apartment at Palm Jumeirah starts at around AED 65,000 annually, while a one-bedroom and two-bedroom apartment costs about AED 106,000 and AED 134,000 a year, respectively. For larger families, there are three-bedroom villas priced at around AED 266,000 yearly, whereas a four-bedroom and five-bedroom villa costs about AED 347,000 and AED 462,000 a year, respectively.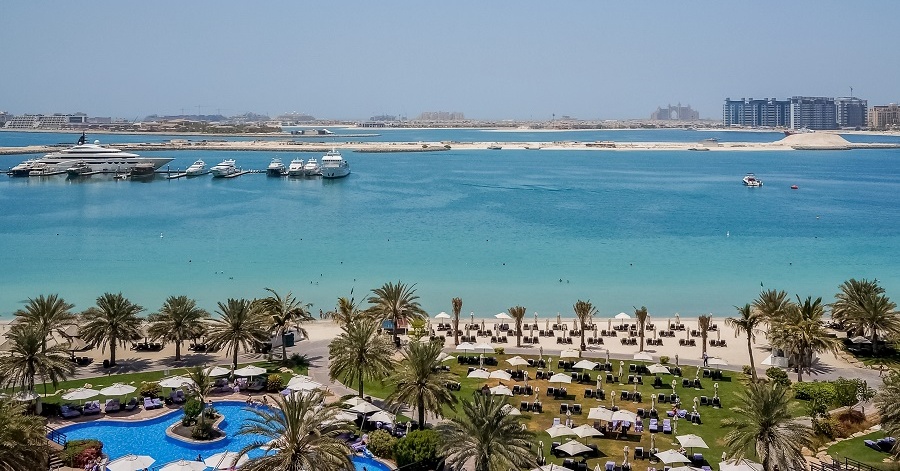 DISCLAIMER: The above list is presented for information-sharing purposes only. For more information about the types of accommodation available, rental prices, amenities, and other details, please check out official listings for each location.
If you are a newcomer to Dubai, or if you are planning to live and work here as an expat, this list can serve as your starting point to finding a great place to stay here in the emirate.
Meanwhile, if you happen to be an overseas Filipino worker (OFW) looking for a place to live, we've made a specific list just for you! Here are some of the best places for Filipinos to stay while living and working in Dubai.