Happy Philippine Independence Day! June 12 is the independence day of the Philippines and this 2020, we are celebrating 122 years of Philippine Independence. In Dubai, the Burj Khalifa has lit up with the colors of the Philippine flag.
Also Read: Is it Real? Watch Emirates 'Flight Attendant' Stands on Top of the Burj Khalifa
While we are all practicing social distancing and we are not allowed to gather, Filipinos can still celebrate virtually. Filipino-led community groups have spearheaded events in order to celebrate this occasion.
Here's a photo below with the world's tallest building, the Burj Khalifa, lighting up and celebrating the Philippine independence.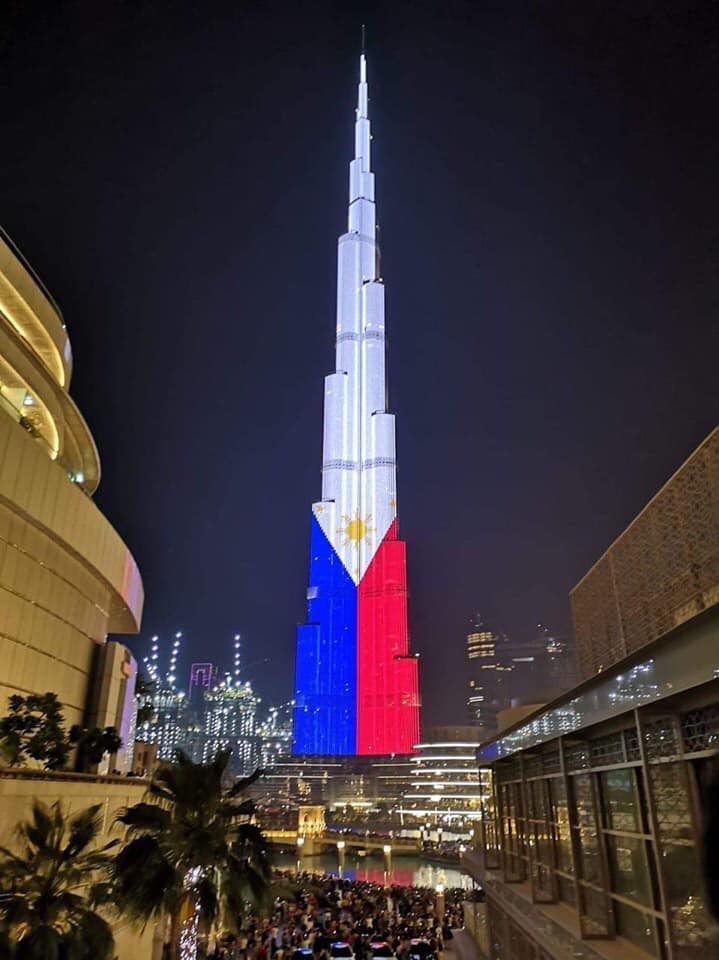 This is truly a wonderful opportunity to celebrate Pinoy pride and we are glad that we are in a country that also celebrates expats of different nationalities.
We want to thank the team behind the preparations to make this memorable event happen. It's not every day that you get to see your own country flag displayed on the world's tallest building. So this is truly an honor as it gives us goosebumps being able to witness the Philippines on this platform.
The Filipino Social Club – FilSoc in the UAE will have a live video stream on their Facebook Page regarding the activities and Philippine independence day celebration: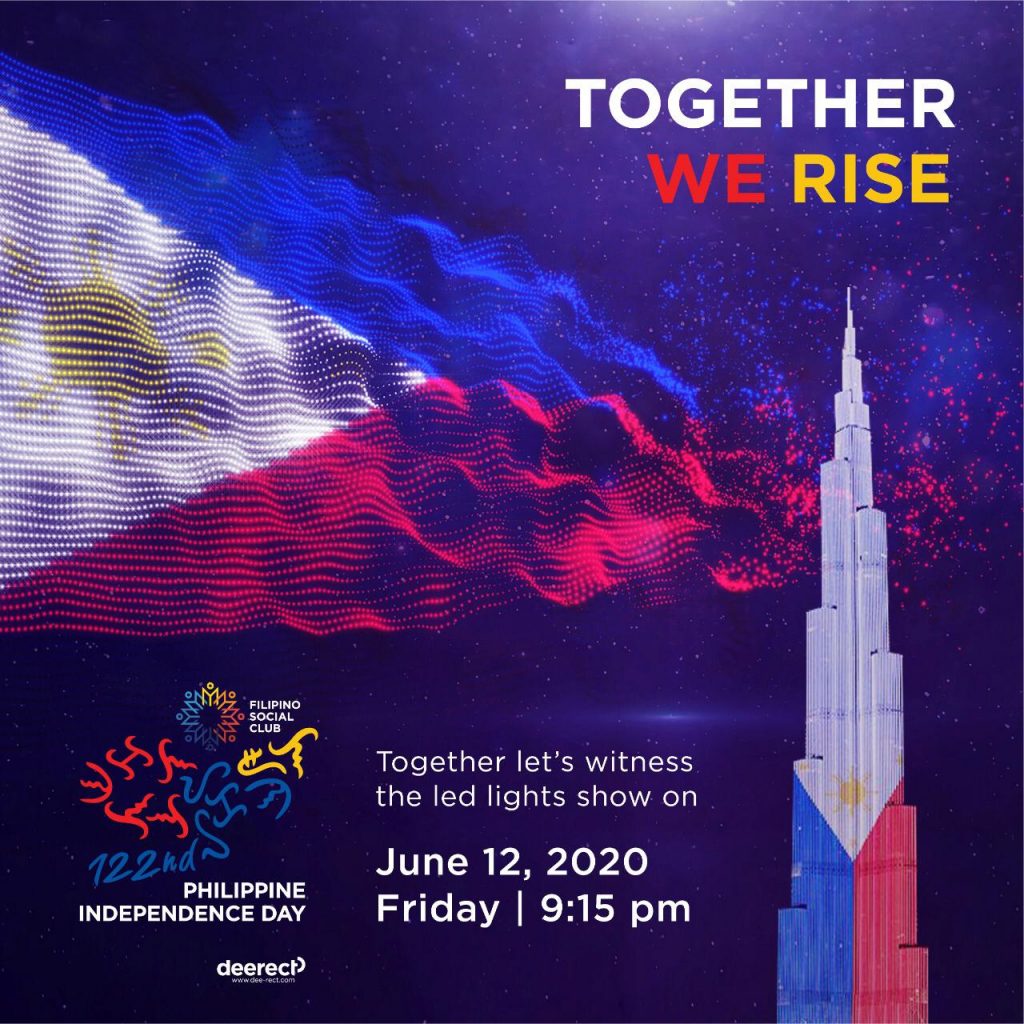 Kalayaan 2020 will also be having an online celebration inviting everyone to join Live via their FB page:
A photo of last year's Philippine flag: colors of blue, red, and yellow on Burj Khalifa. This year, the tallest building in the world will light up again at 9:15pm.
Video from last year's first Philippine flag being lit up on the tallest building in the world. You can see that there were a lot of people during this lighting event.
Here are other photos as shared by netizens about the Philippine Flag.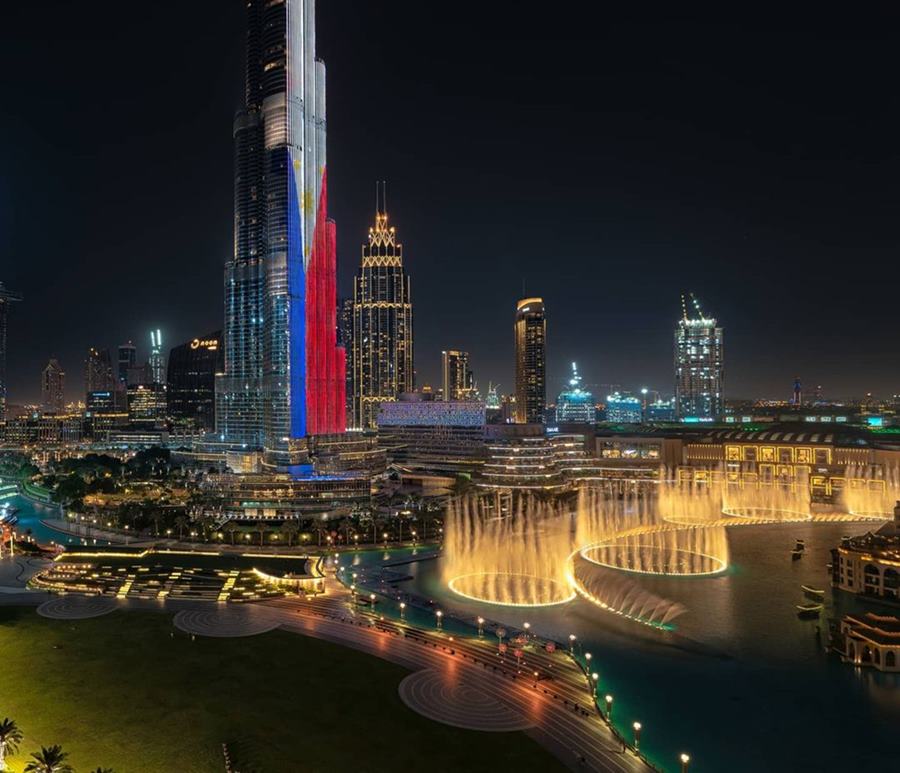 Again, Happy independence day to all our kabayans in the UAE and around the world!