A housemaid in Sharjah, UAE shares her challenges in life. She discusses how she went through personal problems in the Philippines, a war in Lebanon, and how typhoon Yolanda destroyed the house she built by working as an OFW.
But despite these difficulties, she continues to remain positive and strong for her 2 sons and family. Our OFW story is about the struggles a Filipina has faced in her life.
Susan Fuentes is a Filipina who has been working as a domestic helper/nanny for a local employer in the UAE for 7 years now. She hails from Ormoc, Leyte, and tried her luck as an OFW to seek a better life for her family.
Also Read: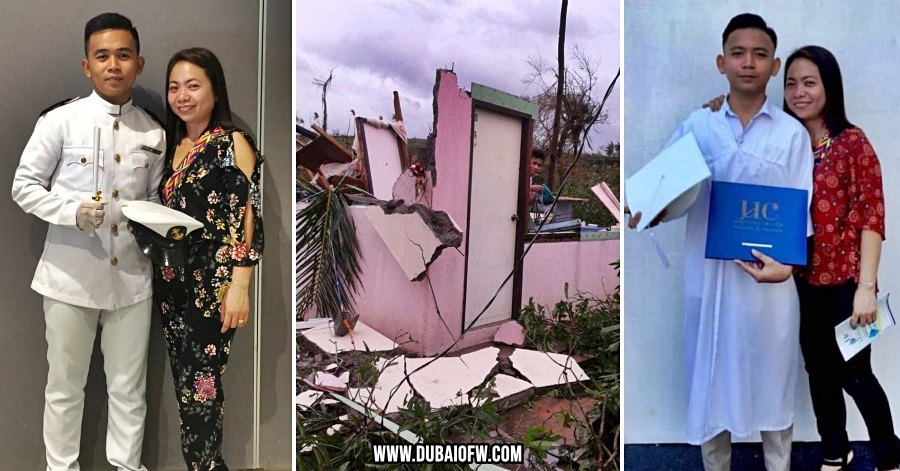 Separation from Husband
In 2003 and before working overseas, Susan was fulfilling her obligations as a dutiful housewife. However, she and her husband's marriage fell apart and it became very hard for her to deal with the separation. She also just gave birth to their 2nd child. She was heartbroken and wondered what she would do with her life after they separated.
However, instead of wasting time, she decided to pick herself up. She studied Culinary Arts and tried to seek opportunities to earn an income.
Working Amidst a War in Beirut, Lebanon
March 2006, Susan applied to become a domestic helper in Beirut, Lebanon. Tragedy struck a few months after her stay in Beirut because a war broke out and she wondered what she was going to do. The war lasted from June until August 2006.
I could see and hear the bombs. My employer would just tell me to turn my headset volume louder so I couldn't hear them.
"I was working in Achrafieh district, which is only 10 minutes from the airport. I was in a state of shock from the war but my employer did not transfer to another place. For about a month, our building kept shaking because of explosions."
"I thought I was going to die and I thought I was going crazy." Susan said. "But I still stayed and continued my work 2 years. After finishing my contract, I went home."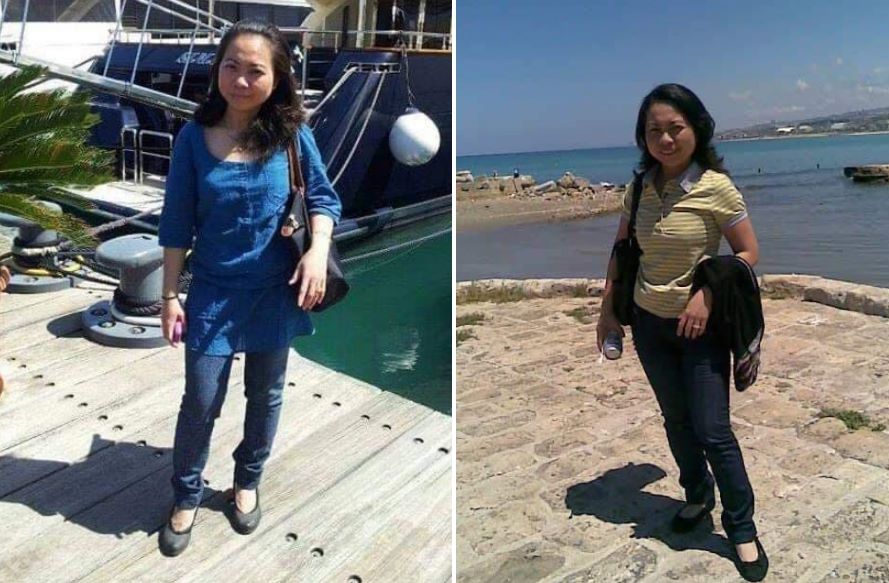 Susan tried to find a job in Cebu, Philippines. She worked in marketing and then also landed a job as a receptionist and marketing assistant in an agency. However, as her salary was not enough to support her and my 2 kids and she received an offer from her previous Lebanese employer, she decided to go back to Beirut.
She worked in Lebanon for another 3 years. During her days off, Susan goes to her community called Jesus Christ Foundation (JCF).
During this time, she was able to buy a house and lot. She was happy to have finally built a simple house for herself and for her family.
Typhoon Yolanda Destroyed the House She Built
In 2013, Susan decided to go home and thought that she was going to stay in the Philippines for good. But then another difficult trial came in the form of Typhoon Yolanda.
It was a terrible time and the typhoon left horrors in her family. She felt it was the end of the world. They were underneath their dining table when the typhoon struck and thought that they weren't going to make it. Thankfully, they survived the storm.
They are thankful that they came out alive after the typhoon. However, her newly built house was destroyed. Because of Typhoon Yolanda, she went back to zero as she needed money again to rebuild her house.
"I felt really devastated when all my hard work in Lebanon as a domestic helper was destroyed." Susan said.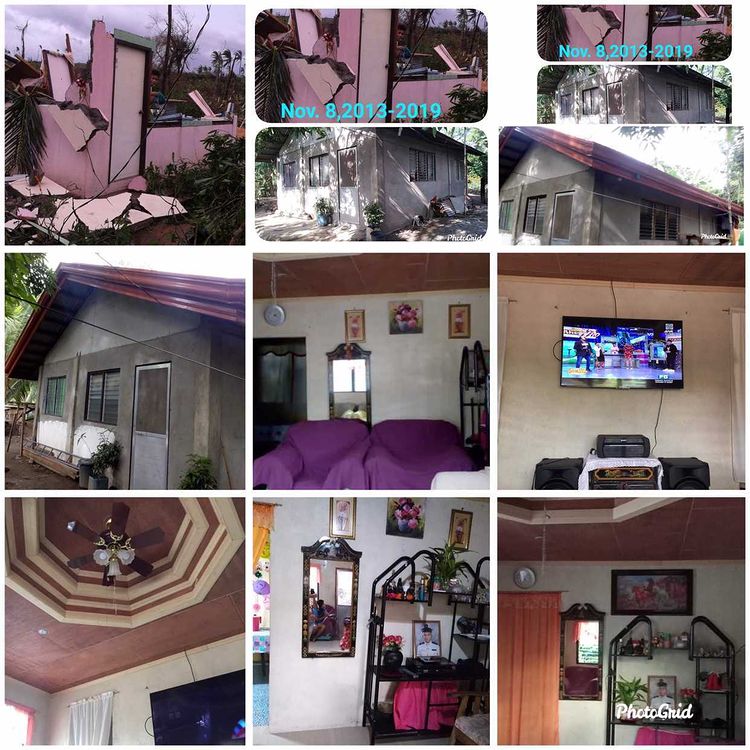 Coming to Dubai to Work
In 2014, Susan decided to work overseas again and tried her luck of going to Dubai. She started with a small salary, but it increased as time passed.
"When I started in Dubai, my salary was AED 1200. But now I earn AED 3000 with free accommodation, food, and flight back home." she said. "I'm happy because I get to send a substantial amount of money to support my family."
"I am the eldest and the breadwinner. I am also a single mom. Life is difficult but I am happy to have found good employers" Susan added. "I will continue to strive harder for my sons and my parents and siblings."
We're happy to know that Susan is rebuilt her simple house and she continues to fund for its completion.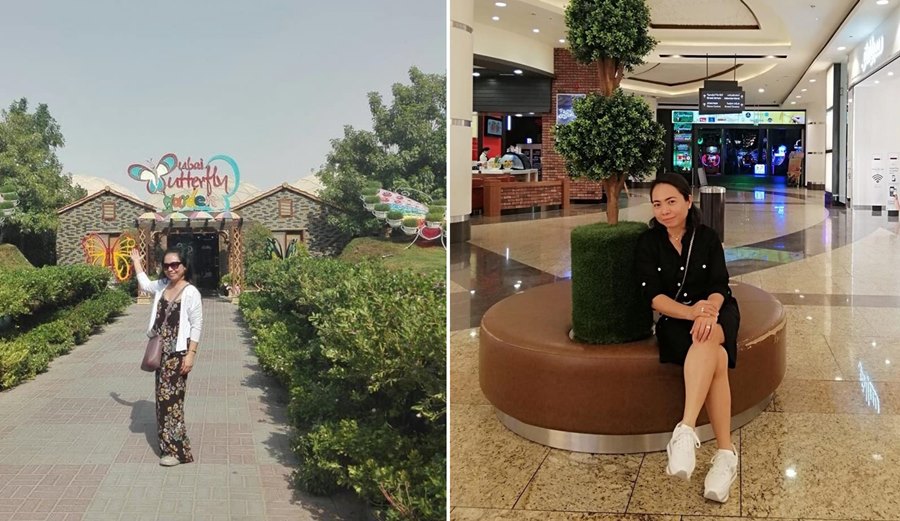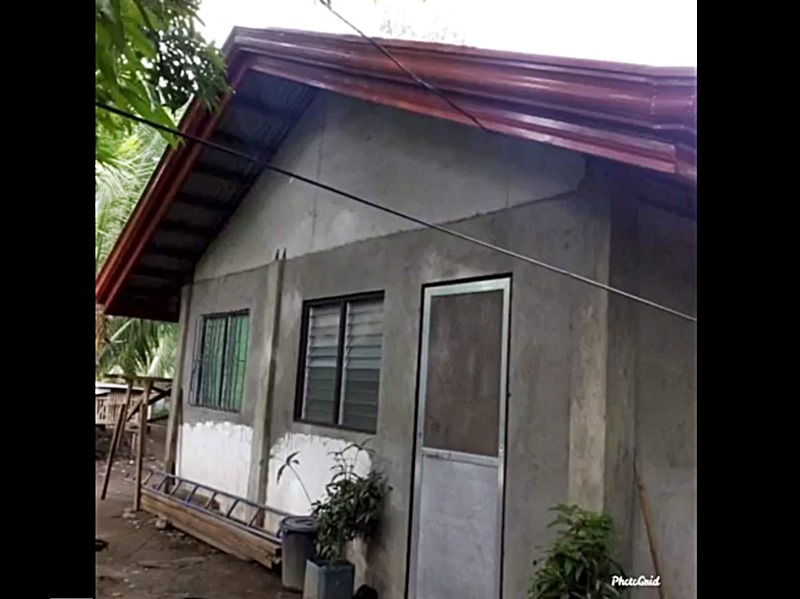 Sons Also Supporting the Family
Susan stayed strong and picked herself up in order to support her family. Now her eldest has graduated and she is waiting for her youngest to finish his studies. She is proud of her 2 boys.
Despite the failed marriage, she is thankful to her ex-husband because he also supports their sons in paying for their school tuition.
Her sons are also doing side-income jobs online as a business. This is good situation because his sons are also supporting the family. They have a Buy and Sell Online Business to help their mother so their mother won't work abroad anymore. Check out their Facebook Page here – MarchJandise PH Facebook Page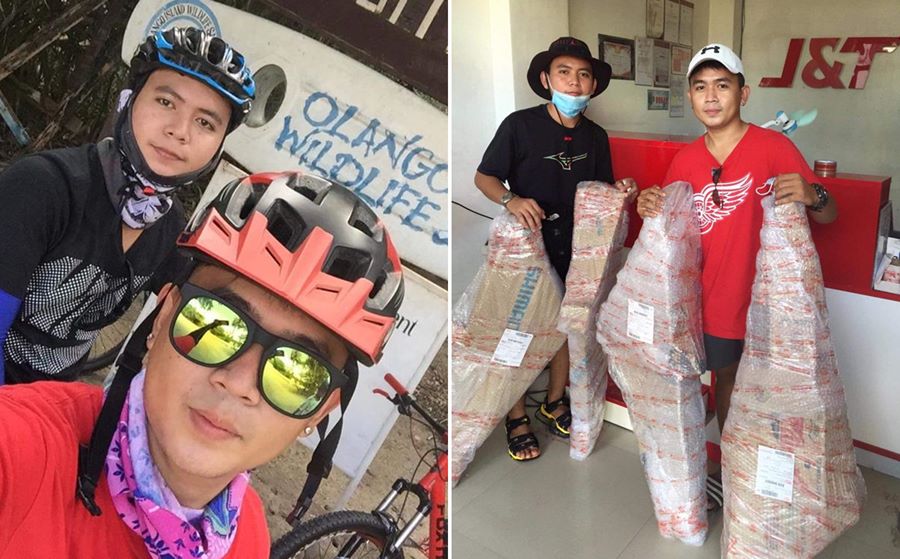 The worst among the three struggles is my separation from my husband. But I'm still thankful to God cause he stayed with me. Despite all these major life struggles, I am still surviving.
Staying Positive
Learning about Susan's story, we can't help but feel stunned by the challenges she went through. She says that among the 3 trials (failed marriage, war, and typhoon), the toughest to deal with was the separation from her husband. We appreciate her honesty.
Despite these difficulties, Susan still continues to have a positive mindset and thinks of the greater cause which is to be there for her sons and family. She plans to go home once her youngest has graduated.
We hope a lot of people will be able to read this feature and learn a thing or two about what she went through. Thank you for sharing your story, Susan!
Video: UAE Nanny Chooses to Rise Above Life Struggles
This nanny chose to stay strong despite heartbreak and tragedies:
This story was first posted here in DubaiOFW.com
Other OFW Stories
Also read the following articles to be inspired to use your money wisely:
Do you have a similar inspiring story to share? Share it with us so we can feature it to our online community and have more opportunities to inspire others whatever nationality you may be. Send us an email at ed@dubaiofw.com. You can also DM us on Instagram: @DubaiOFW