Our next OFW interview features Susan from the province of Ormoc, Leyte. Susan is 43 years old and is a single mom. She has been a domestic helper in the UAE for 7 years. She works as a nanny for local employers who have 2 children whom she has grown fond of.
Also Read: How Much Do Nannies/Domestic Helpers Earn in the UAE?
Susan faced many trials in life, she got separated from her husband and tried to raise her 2 sons. She also used to work in Beirut, Lebanon. At the time, it was a stressful situation because of a war happening in the country. She went through a tough time where her hard-earned house was destroyed due to typhoon Yolanda. Despite the struggles, she still maintains a strong and happy disposition, focusing on her goals.
Susan is determined to achieve her goals of supporting her family and this is something we admire about her. Even if she went through many challenges, she still faced these challenges head-on and chose to move forward. May her story inspire others to stay strong despite difficulties. Check out the rest of our interview and we hope you get some a better insight about the life of a domestic helper in the UAE.
Note: The text in this feature has been translated to English.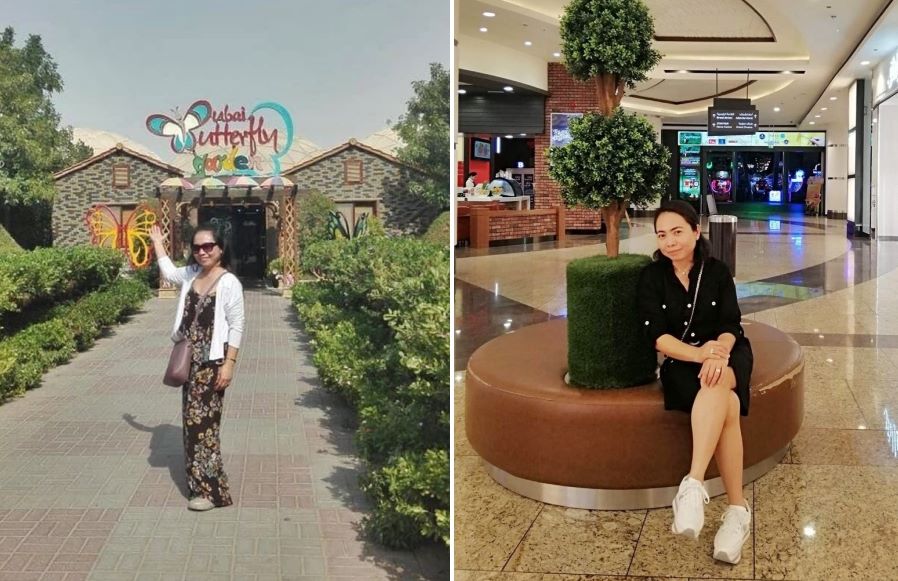 OFW Profile: Susan Fuentes, Housemaid / Nanny in Sharjah
Nickname: Susan
Education: Culinary Arts
Current Profession: Housemaid / Nanny in UAE
How many years in Dubai? 7 years

1. Tell me about yourself.
My name is Susan and I am 43 years old. My province in the Philippines is in Ormoc, Leyte. I have been a nanny in the UAE for almost 7 years. I work for a local employer who work in government institutions. I look after their 2 kids and I have been taking care of the youngest since her birth.
I am also a single mom of 2 boys. I've been separated from the father of my children for almost 18 years. My eldest son is 23 years old while my youngest son is 20 years old.
2. Why did you come to UAE?
I came to Dubai to find a job that pays bigger salary so I could provide for my family as a single mom. Because my salary in the Philippines was not enough.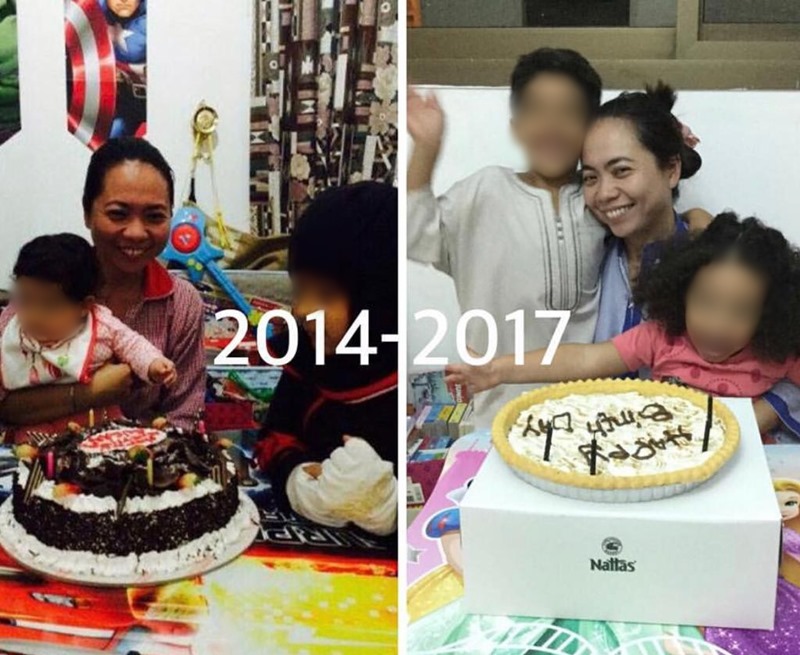 3. What were your previous jobs?
Before coming to Dubai, I first worked a domestic helper in Beirut, Lebanon for 5 years.
I also used to work as a receptionist in the Accounting Department for a Gasul/LPG Gas Tank company in Lapu-Lapu, Cebu.
4. How do you find your current job? Are you happy/satisfied with it?
I am very satisfied with my job. I work for local employers and I am very happy to be working for them. My employers are very kind and they have entrusted their two kids to me which I've also grown fond of.
In terms of my job, I am happy that I don't have other expenses. I get a monthly salary of AED 3000. Food, accommodation, flights home are FREE.
I've been very focused with my plans why I became an OFW. Despite being a single mom, I've been working my way to achieve my financial goals. Even if people might think that I'm too stingy with my spending, so long as when I go back home to my province and I have a solid roof over my head, I am happy.
Actually, I've also gotten close with my wards. They would even say to bring my sons here in Dubai so long as I don't leave and go back to the Philippines.
5. Are you able to save in UAE? Why/How?
When I started in Dubai, my salary was AED 1200. Now I receive a salary of AED 3000.
My savings goes to my family in Leyte. During my work in Beirut, I was able to to build a simple house where my family can stay. My parents and sons stay in that house.
However, it was destroyed during the Yolanda Typhoon last 2013. So now I am here in UAE to rebuild it. This is where where my savings go.
I was also able to send my son to school and he finished Nautical Engineering. I am waiting for my youngest son to finish his studies.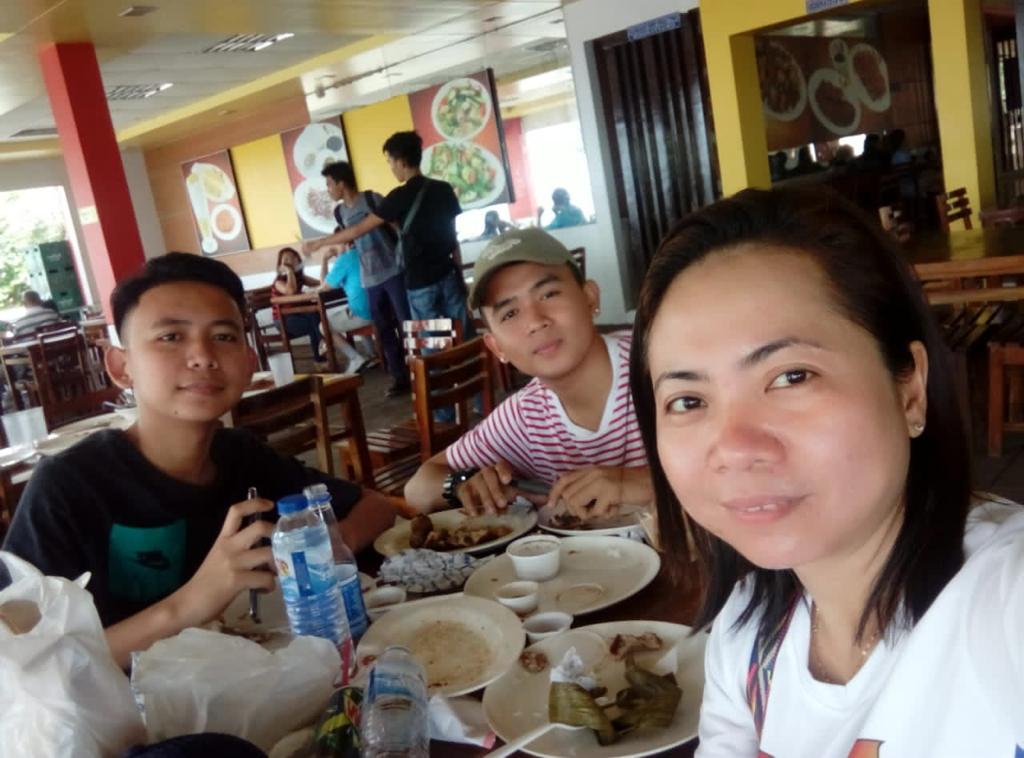 6. Is it difficult to live in UAE? What are/were your struggles? What's life like outside work?
In the UAE, I am happy with my work and I feel very safe so life is quite good for me compared to my experience in Beirut.
In terms of life struggles, I've had 3 major challenges I experienced in life:
I separated from my husband back in 2003
War in Beirut, Lebanon in 2006
Typhoon Yolanda in 2013
The worst among the 3 is my separation from my husband. But I'm still thankful to God cause he stayed with me. Despite all these major life struggles, I am still surviving.
Outside work, I usually try to stay at home. It's more of my preference NOT to go out during my day-off as I really want to save money. I only go out if I have important matters to attend to (like process my documents, etc.).
7. What do you Like about UAE?
Dubai is the best because there is a system. I feel safe. It is also nice and clean.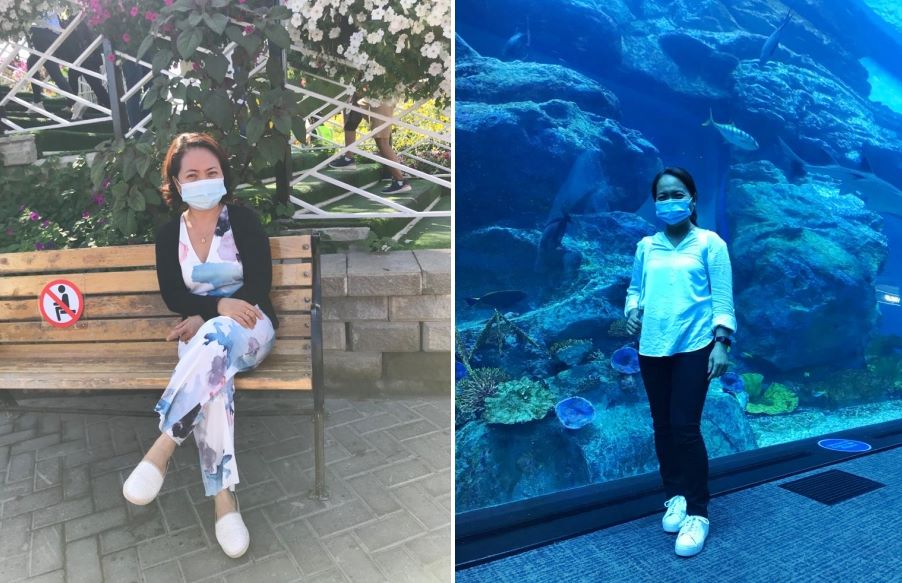 8. What do you NOT Like about UAE?
Like many others, just the summer season cause it's really hot.
9. What are your plans in your career/family/future?
It's not yet final because I am also supporting my parents. But I really want to go home once our simple house will be rebuilt.
I feel a little sad that I will be leaving my employers as I've become a part of their family. However, I really want to go home since my youngest son will soon finish his studies.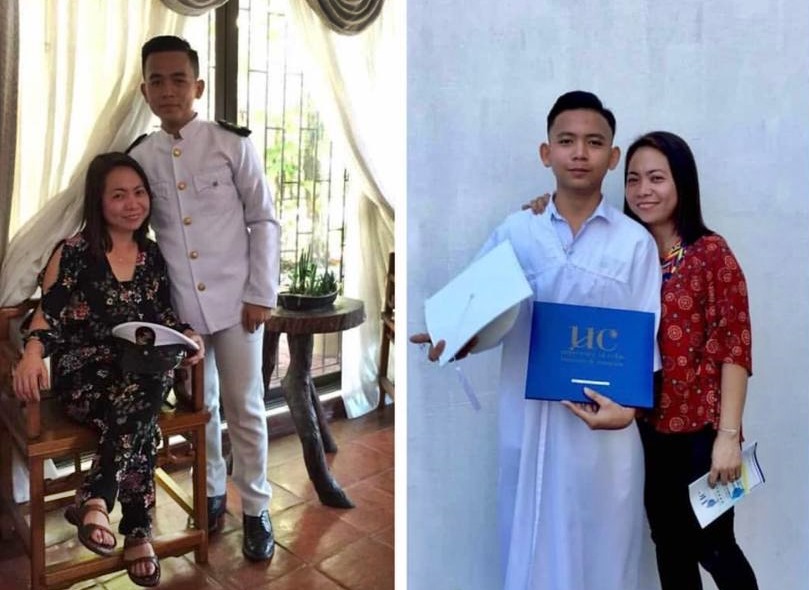 10. You have any tips for Kabayans when working/finding work/living in UAE?
My tips for fellow Filipinos who want to go abroad is for them to think really long and hard before going overseas. Life as an OFW is not easy and it is important that you have a goal beforehand.
For those who are already here in the UAE, I would recommend to try to lessen expenses and avoid overspending. I notice many of our fellow kabayans who have been abroad for a long time but have not made any wise investments. You can easily be tempted to buy material things so I advise to stick to your goals why you became an OFW in the first place.
Do you have any message to your family?
To my family, just stay safe. As long as i am here healthy and strong I am willing to help and support you. "Na miss na nako sila tanan labi na akong mga boys." (I miss them all especially my 2 sons).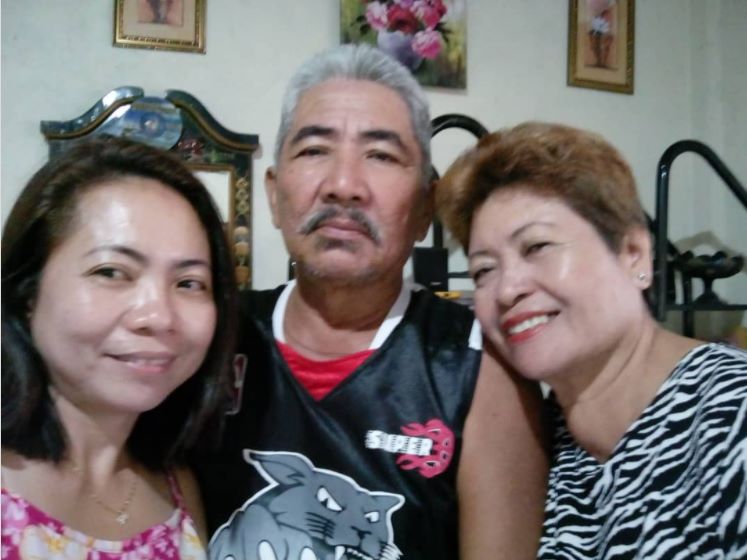 Check out Susan's story in this video we made below:
————————————–
*Photos provided by Susan
Are you an Expat in Dubai? Do you want to be featured in the website? Send us an email telling us you want to be featured at admin@dubaiOFW.com and we will send you the set of questions! Let's help other Pinoys who want to come to Dubai understand what life in the UAE is like through your story.