Pinoys are known to get up and smile amidst tragedy, that's just our Filipino spirit. Here's a positive video of Pinoys recovering from tropical cyclone Yolanda.
Quentin Musset, a YouTube user, uploaded a video of Filipinos dancing to the tune of Pharell William's Oscar-nominated song "Happy". Volunteers, survivors and children are shown clapping and dancing against the destruction brought by Yolanda. The clip has gone viral only after posting for a day (uploaded March 11, 2014). To date, the video has achieved over 12,000 views.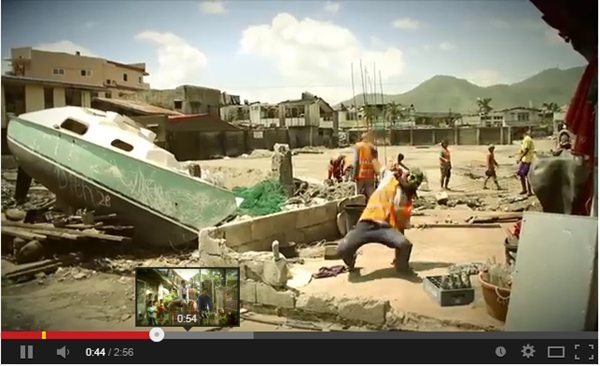 Pharell Williams Happy Song by Yolanda survivors
screen-capture
Pinoys Dancing to "Happy" Song after Typhoon Yolanda
It's been months since Typhoon Haiyan (Yolanda) wreaked havoc to the Philippines and killed at least 6000 people. We've suffered so much yet we choose to stay strong. This video was taped in the city of Tacloban and is directed, shot and edited by Quentin Musset, in collaboration with the United Nations Development Programme Philippines (UNDP) and the people of Tacloban.
Check out the video below. Bangon Visayas, Bangon Pilipinas!
Happy Song and the Filipinos