I'm on vacation and because of this, I'm free on Fridays where a friend invited me to join their badminton sessions. The gym is located in Al Wasl area and the nearest station is Business Bay (Red Line). I'm lucky that we had a ride who was willing to pick us up and take us there since the metro train is closed on Friday mornings.
I've been longing to play a round of badminton for some time, but I've not been able to do so since I work inside a mall and weekends are busy. My day off lies on a Sunday so timing isn't that very friendly for a round of this sport'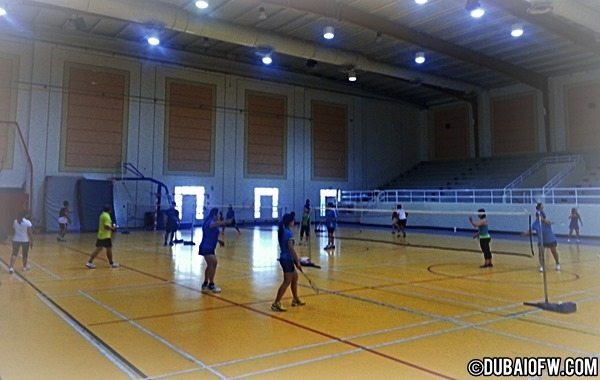 Gym in Al Wasl Area
I'm glad that I'm able to play a few badminton sessions in Dubai this month. At least I can take a break from the usual exercise I get from hitting the gym. Now it's taken me a couple of days to recover since it's been a long while (2 years plus) since I last played this sport.