OFWs come from different backgrounds and experiences in life. But one thing they all have in common is that they have big dreams they want to fulfill in exchange for the comfort and life they leave behind in the Philippines. 
ALSO READ: How OFWs in Dubai Save Money During Lockdown
Such is the case of our two featured OFWs, Ann and Kenn, who are both licensed dentists in the Philippines but decided to pursue their medical career in the emirate of Abu Dhabi, UAE as dental assistants. In this post, we will share their journey of fulfilling their dream: to build an apartment rental business in the Philippines through which they can earn passive income. 
Disclaimer: The information published is based on the experience shared by the vloggers/YouTubers. The information provided is to give an idea for other working Filipinos and OFWs how they can maximize their earnings and turn it into something more profitable such as a business venture in the Philippines. Let this article serve as a guide and reference only.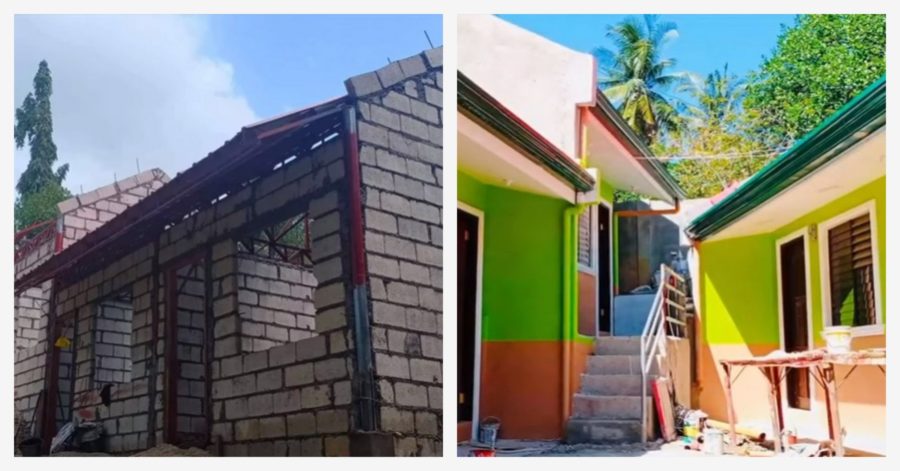 Abu Dhabi-based OFWs Put Up Apartment Rental Business to have Passive Income in the Philippines
Before we look into Ann and Kenn's journey in building their dream business in the Philippines, they clarified in their video that their purpose in sharing this achievement is not to brag or make people feel envious of them, but to inspire other working individuals whether they are based in the Philippines or abroad, to dream big and to work hard to turn their dreams into a reality, as well. 
Here is the video guide shared by OFWs in Abu Dhabi, Ann and Kenn via their channel on YouTube. If you find their videos interesting and helpful, you may check out their channel to catch more interesting content about their work and life as OFWs in Abu Dhabi.
Part 1:
Part 2:
Why Invest in an Apartment Rental Business?
There are actually several types of businesses where you can invest your money in and one of these is an apartment rental business. 
Of course, there are pros and cons to this kind of business. For one, you need a huge capital. Then you also need to invest time and effort in ensuring that your property will come out the way you want it to be. That said, the rewards are also quite appealing as you can have a source of passive income every month, have your own property, and the opportunity to provide work for other people, as well. 
Benefits of an Apartment Rental Business in the Philippines
Think about it. If you have the resources and the ability to start your own apartment rental business in the Philippines, then go for it! Unlike finding a good job abroad, with your own business back home, you can have a steady source of income to keep you and your family afloat. Because of this, you might not even need to work abroad eventually if you choose to settle down and raise a family or retire in the Philippines – there are just so many possibilities. But you need to think long and hard about it. 
Ann and Kenn shared that they have been working as dental assistants in the UAE for three years now. During this time, they had to persevere and sacrifice a lot to achieve their dreams and to reach their goals in life. But in this short time, they were able to invest their savings in building an apartment business with 5 huge couple rooms for rent. 
How the Apartment for Rent Business Began
Their dream began in 2017, around the time when Ann started to work as a dental assistant in Abu Dhabi. They were also able to purchase a 340 sqm. lot worth Php 510,000. With this, they planned to build an apartment with 5 huge couple rooms for rent. 
In the video, we can see how the vacant lot was slowly transformed into a building, then a living space ready for occupancy. Although it took quite a while, as the construction only started in 2019 and was completed this year, we can see how they carefully put in all the time and effort to make each part of the building as functional and well-designed as possible. 
The time between the date when they purchased the lot (September 8, 2019), which they said is an auspicious date to buy a property, was used to save up and raise the funds to start the construction of their apartment. 
ALSO READ: [Video] Dubai OFW Shares Transformation of Simple Bungalow House to 2-Storey Dream House with Roof Deck
Indeed, saving up is one of the most challenging things every working individual including OFWs, must learn to master. In doing so, they can explore other options to secure their future, just like what Ann and Kenn did – by investing in a business venture that will not only provide them monthly earnings but will also ensure that they can further increase their savings from working abroad and be satisfied with their sacrifices and efforts in doing so.