Are you experiencing any allergy problems, difficulty swallowing, or ringing in the nears? If so, then perhaps you need to pay a visit to an ear, nose, and throat (ENT) doctor who can help diagnose and treat your condition. The sooner you consult one, the better!
ALSO READ: List of Filipino Ophthalmologists in Dubai
ENT is the more common term for "otolaryngologist," a doctor who specializes in treating ear, nose, and throat conditions, along with related structures in the head and neck. The field also includes head and neck surgery, since specialists are trained in medicine and surgery.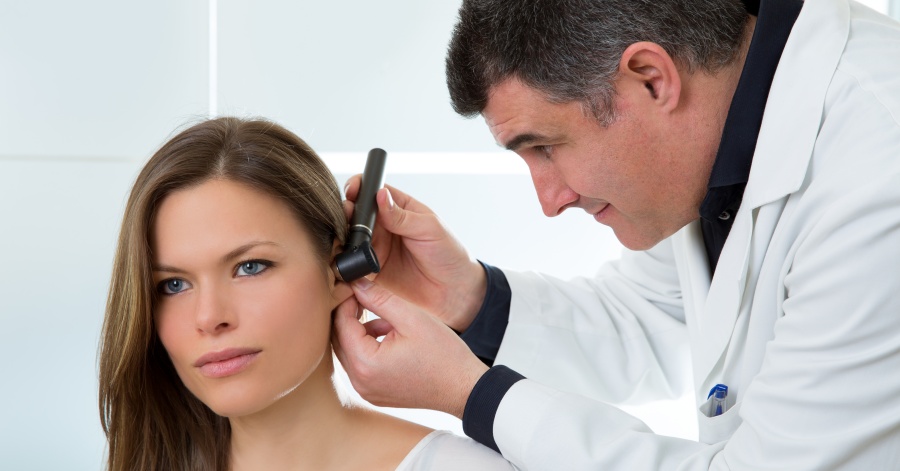 Get to Know ENT Specialists in Dubai
If you need to consult an ENT doctor, don't worry because there is quite a number of otolaryngologists here in Dubai. They can help treat the following ear, nose, and throat conditions:
Ear – balance disorders, congenital disorders, facial and cranial nerve disorders, ear infections, hearing loss, nerve pain, and tinnitus (ringing in the ears);
Nose – allergies, nasal obstruction, polyps, sinusitis, and smell disorders; and
Throat – voice disorders, swallowing disorders, and diseases of the larynx and esophagus.
In addition, otolaryngologists can treat infectious diseases that affect the head and neck area. They can also perform cosmetic surgery such as rhinoplasty (nose surgery) and reconstructive surgery, as in the case of deformities or facial trauma due to accidents or other causes.
List of ENT Clinics in Dubai
Our online search for ENT clinics in Dubai turned up a long list of results, including the following:
1. Aster Clinics
Established in 1987, Aster Clinics has grown to become one of the largest network of clinics in the Middle East region, featuring a wide range of health services, including ENT. Here in Dubai, they have 11 clinics that offer ENT services. Among these clinics are:
Aster Clinic, Al Khail Mall
Address: 1st Floor, Al Khail Mall, Al Quoz 4, Dubai
Telephone: +971 4 4400 500
Email: alkhail@asterclinics.com
Aster Clinic, Al Barsha
Address: Al Basta Building, near Westzone supermarket, Al Barsha 1
Telephone: +971 44 400 500
Email: barsha@asterclinics.com
Aster Clinic, Abu Hail
Address: Shop No. 2, Sheikh Suhail Building, Hor Al Anz East, Abu Hail, opposite Emirates Sea Restaurant, near Al Mamzar Business Center
Telephone: +971 4 5210100
Email: abuhail@asterclinics.com
Aster Clinic, Al Qusais 2 (Near DAFZA Metro Stn)
Address: Capital Building in Al Qusais-1, near Sheikh Colony DAFZA Metro Station
Telephone: +971 4 4400 500
Email: qusaisdafza@asterclinics.com
Aster Clinic, International City
Address: International City, V-20, Russia Cluster
Telephone: +971 4 4227944
Email: intcity@asterclinics.com
2. Medcare
Medcare is a network of hospitals and centres offering multiple health services. They have ENT doctors specializing in ear, nose, and throat problems, as well as related conditions in the head and neck region. Their clinics are equipped with state-of-the-art technology that can help assess, diagnose, and treat such problems. Among their clinics in Dubai are:
Al Barsha – Medcare Medical Centre
Address: Al Barsha, 1st Street, Trio Building, near Grandiose Stores, Dubai
Al Safa – Medcare Hospital
Address: Medcare Hospital LLC, opposite Safa Park Gate No. 1, Jumeirah, Dubai
Discovery Gardens – Medcare Medical Centre
Address: Discovery Gardens, Road No. 7, Discovery Pavilion Building, beside Geant Supermarket, Dubai
JBR – Medcare Medical Centre
Address: JBR Shop P41, Jumeirah Beach Residence, The Walk, Sadaf Cluster Plaza Level, Dubai
Jumeirah – Medcare Medical Centre
Address: Jumeirah Beach Road, Near Umm Suqeim Municipality Office, Dubai
3. Emirates Hospital
Located along Jumeirah Beach Road, Emirates Hospital includes an ENT outpatient department, with doctors offering services for common ear, nose, and throat disorders. Moreover, they have specialists who are trained for treating problems such as bad breath (halitosis), loss of smell, snoring, tinnitus, vertigo, and voice disorders, along with face, mouth, neck, and skin cancer. You may contact Emirates Hospital through these details:
Address: Jumeirah Beach Road, near Dubai Canal, Jumeirah 2
Telephone: 800 444 444
Email: info@emirateshospital.ae
Website: https://www.emirateshospital.ae/
4. American Hospital Dubai
American Hospital Dubai has a team of ENT specialists who can diagnose and treat hearing loss and balance disorders, among other conditions. Their team includes audiologists who can conduct hearing tests, electrophysiologic tests, and otoacoustic emission measurements using state-of-the-art technology.
Address: 19th Street, Oud Metha, Dubai
Telephone: +971 800 24392
Email: info@ahdubai.com
Website: https://www.ahdubai.com/
Aside from their branch in Oud Metha, American Hospital Dubai also has branches in Dubai Media City, Al Barsha, and Al Khawaneej.
5. King's College Hospital Dubai
King's College Hospital Dubai includes an ENT department specializing in the treatment of ear, nose, and throat conditions. Notably, the hospital also has aeromedical specialists who are qualified in ENT aviation, which means that they can diagnose and treat conditions affecting pilots and cabin crew who are often exposed to loud noises as part of their work.
Address: Dubai Hills, Al Khail Road, Marabea East Exit
Telephone: + 971 4 247 7777
Website: https://kingscollegehospitaldubai.com/
Aside from their branch in Dubai Hills, King's College Hospital also has branches in Dubai Jumeirah and Dubai Marina, as well as in the capital, Abu Dhabi.

Find the Best ENT Hospitals in Dubai
Before you go to an ENT specialist, be sure to do your research first. Here are some tips for finding the best ENT hospitals in Dubai:
Ask for referrals. You can begin by asking for referrals from your general physician. You can also ask your family, friends, and colleagues if they know an ENT specialist.
Do some research. Once you have a list of ENT doctors, take time to check out their background — where they studied, board certification, years of experience, and so on. You should also make sure that the doctor has no history of disciplinary actions or medical malpractice.
Read reviews. Most clinics/hospitals have websites and social media pages where you can find reviews from patients. This way, you can gain some insight on the doctor's communication style, waiting times, office staff friendliness, and other matters.
Inquire about telehealth options. Due to the current pandemic, many people prefer to stay home and go out only when truly necessary. And so, you can ask clinics/hospitals if they have telehealth capabilities, especially for follow-up consultations and minor concerns.
Filipino ENT Doctors in Dubai
We have tried gathering information about where to find the best Filipino ENT doctors in Dubai, but so far we have been unable to locate them. Still, you can inquire with the clinics/hospitals mentioned above if they have a Pinoy ENT specialist. Likewise, if you know any fellow kabayans who is a practicing ENT specialist, please send us an email so that we can add him/her to our list. You may send us an email at ed@dubaiofw.com.
Video: ENT Services in Dubai
One of the most common health problems that ENT doctors treat is allergic rhinitis. To know more about this condition, check out this video shared by Aster Clinic on YouTube:
DISCLAIMER: The above details are presented as an information guide only. To know more about clinics/hospitals offering ENT services, please visit their official website, or contact them via telephone or email. Moreover, take time to ask your friends, read reviews, and do some research before consulting an ENT specialist for your ear, nose, and throat problems.
READ NEXT: List of Filipino Doctors in Dubai