Good eyesight is one of the signs of being in perfect or optimum health. Having good vision allows us to do our everyday tasks more efficiently, while allowing us to enjoy the beauty of the world around us. Indeed, it is hard to imagine life without good eyesight!
ALSO READ: List of Filipino Dermatologists in Dubai
Fortunately, there are eye doctors who can help us with any vision-related problems. Aside from prescribing corrective lenses, eye doctors can also help in treating glaucoma, cataracts, and other conditions, as well as perform surgery to address various eyesight concerns.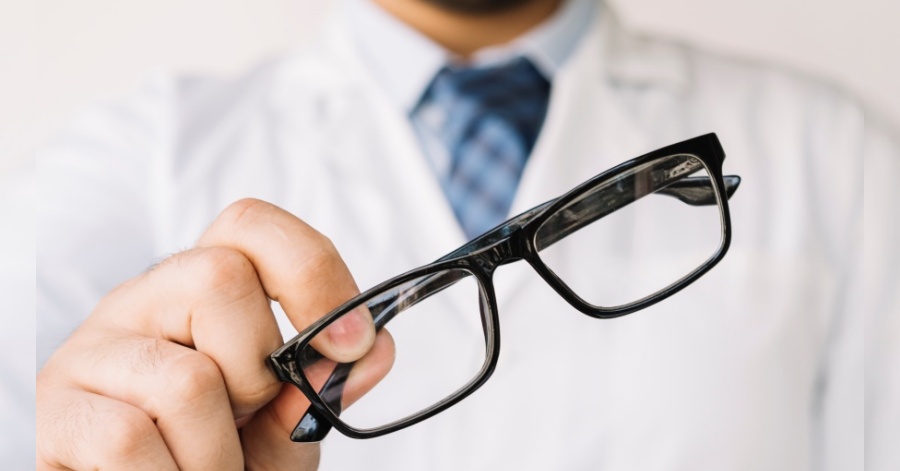 All About Eye Specialists in Dubai
Before anything else, we need to remember that there are two major types of eye doctors: optometrists, and ophthalmologists. Each type has a specific role, although both of them usually work together to provide excellent eye care to all patients.
An optometrist is one who provides primary vision care and eye care services. They perform vision tests and treat conditions such as astigmatism, farsightedness, and nearsightedness. They prescribe and fit eyeglasses, as well as contact lenses, if the patient prefers them. In addition, they can also help detect vision-related diseases, disorders, or injuries.
Meanwhile, an ophthalmologist is one who provides complete vision care services, including medical and surgical eye care. In addition to performing vision tests, they can help address glaucoma, cataracts, crossed eyes, trauma, chemical burns, and other conditions. They can also help diagnose and treat vision problems related to other diseases, such as arthritis or diabetes.
Pediatric Ophthalmologists
Notably, some ophthalmologists pursue further education and training, so that they can focus on specific fields, such as pediatric ophthalmology. Just as a pediatrician provides medical care and treatment for children below 18 years old, a pediatric ophthalmologist is trained to diagnose and treat eye problems among young kids, including babies and toddlers.
Some of the more common vision problems among children include:
Blocked tear ducts – a condition where a membrane in a baby's tear duct does not open after birth;
Amblyopia or "lazy eye" – a condition where the eyes may look normal, but the brain favors the "good eye" more, resulting in reduced vision for the lazy eye;
Strabismus – a condition where the eyes are crossed, or one eye may "wander" upward, downward, and other directions; and
Pediatric cataracts – a condition involving clouding of the eyes (just like in older people), occurring in some children at birth or as a result of other illnesses.
Depending on the condition, treatments may involve something as simple as eye patches, eyeglasses, or eye drops, while more serious cases may require surgery.
Neuro-Ophthalmologists
A neuro-opthalmologist is another specific kind of eye doctor, specializing in vision problems that are related to the nervous system. For instance, a person who experiences trauma, a stroke, or inflammation may have injury to the brain and optic nerves. This could result in eye vision problems, such as loss of visual acuity, double vision, or even loss of sight. A neuro-ophthalmologist can help diagnose and treat such conditions.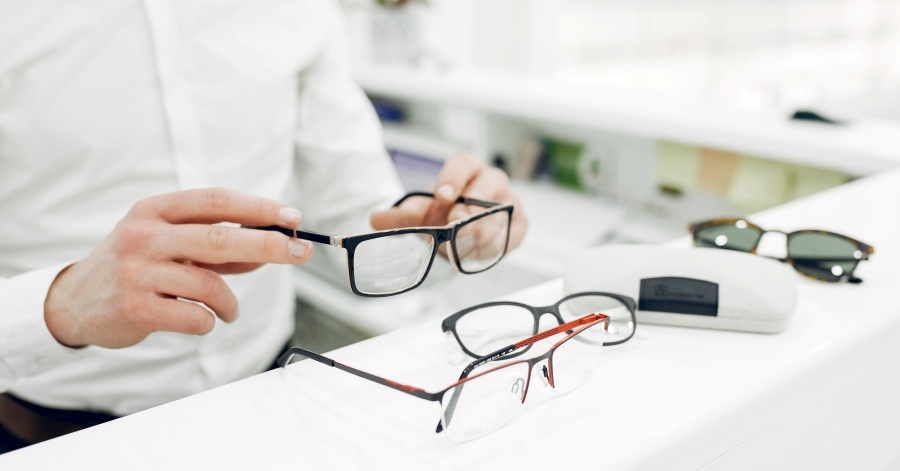 Filipino Ophthalmologists in Dubai
Here in Dubai, there are plenty of eye doctors who can help you with vision-related problems. Among them are Filipino doctors who have been certified both in the Philippines and in the UAE. We looked around and found several Filipino ophthalmologists in Dubai. The list below includes optometrists and contact lens practitioners, as well:
Dr. Sherisse Condenuevo (Ophthalmologist)
Company: Magrabi Optical Company LLC (Ibn Battuta Mall Branch)
Address: China Court, Shop 147A, Ground Floor, Sheikh Zayed Road, Discovery Gardens, Dubai
Telephone: 04 368 5683
Email: customercare@magrabi.com
Website: https://magrabi.com/
Dr. Lory Fonacier (Ophthalmologist)
Company: Al Jaber Optical Center LLC
Address: Ground Floor, Arabian Centre (opposite LuLu Hypermarket), Al Mizhar 1, Dubai,
Telephone: +971 55 6002157
Email: ajoptic@aljaber.ae
Website: https://www.aljaberoptical.com/
Dr. Eden Vergara (Optometrist)
Company: Moorfields Eye Hospital Dubai
Address: Al Razi Building 64, Block E, 3rd Floor, Dubai Healthcare City, Dubai
Telephone: +971 4 429 7888
Website: https://moorfields.ae/
Dr. Vilma Sunga (Optometrist)
Company: Mediclinic (Dubai Mall)
Address: Level 7, Fashion Parking, Dubai Mall, Dubai
Telephone: 800 1999
Website: https://www.mediclinic.ae/en/dubai-mall/home.html
Dr. Judith Bruno (Ophthalmologist)
Dr. Karen Santos (Ophthalmologist)
Company: Mohd Hamoud Al Shaya Co. LLC (Dubai Marina Mall)
Address: Sheikh Zayed Street, Dubai Marina and Jumeirah Beach, Dubai
Website: https://www.alshaya.com/en/
Dr. Jorina Fulgueras (Optometrist)
Dr. Joserine Samson (Specialty Contact Lens Practitioner and Orthokeratologist)
Company: Gulf Eye Center
Address: Fairmont Hotel, Suite 615, Sheikh Zayed Road, Dubai (opposite World Trade
Center Metro Station)
Telephone: 04 329 1977 / 800 LASIK (52745) / 800 EYES (3937)
Email: info@gulfeyecenter.com
Website: https://gulfeyecenter.com/
Best Ophthalmology Clinics in Dubai
Before going to an ophthalmology clinic in Dubai or consulting an eye doctor for your vision problems, take time to consider the following tips first:
Know the kind of eye doctor you need. As cited earlier, an ophthalmologist is not the same as an optometrist. If you think you just need to have a new pair of corrective eyeglasses, an optometrist would suffice. However, if you are experiencing more serious problems, such as cloudy vision or temporary loss of sight, be sure to consult an ophthalmologist immediately.
Ask friends or specialists for referrals. You can ask your friends for recommendations on who to consult regarding eye problems. Likewise, your general physician might know a good ophthalmologist in your area. You could also ask your optometrist for suggestions as well.
Do some background research. Most doctors, including ophthalmologists, post their credentials online, either on their company/clinic website or on LinkedIn. You can check these details further by verifying their accreditation with health authorities and boards.
Ask if online consultations are available. Due to the current pandemic, you might want to consult via telephone or video call first before visiting an eye clinic. If so, do not hesitate to inquire if "telehealth" capabilities and other alternative options are available.
Video: Eye Care Services
If you are wondering about the kind of eye care services available in the emirate, check out this video shared by Moorfields Eye Hospital Dubai. Among their services are pediatric ophthalmology, genetic eye diseases, cataract and glaucoma treatment, and laser surgery:
DISCLAIMER: The above details are presented as an information guide only. To know more about each eye doctor or clinic, please visit their official website, or contact them via telephone or email. Moreover, take time to ask your friends, read reviews, and do some research before consulting an ophthalmologist with regard to your vision problems.
READ NEXT: List of Filipino Doctors in Dubai