Are you planning to move from Sharjah to Dubai anytime soon? If your workplace is in Dubai, or if you have just accepted a job there, then relocating will definitely make your daily travel much easier. Whatever the reason, there may come a time when moving would be your best option!
ALSO READ: How to Travel from Dubai to Sharjah via Public Bus Transport
Before you relocate, however, there are certain things to be done first. Aside from packing all your stuff, you will need to find a moving company, disconnect your electricity and water services account, obtain a move-in permit in Dubai, and attend to other related matters.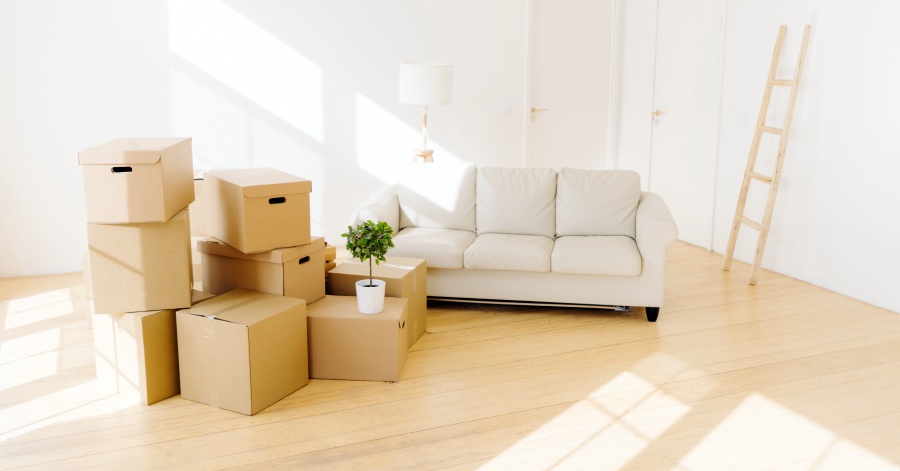 Moving from Sharjah to Dubai: A Step-by-Step Guide
Due to the close proximity between the two emirates, a lot of people travel between Sharjah and Dubai everyday. It is quite common for a person to reside in Sharjah while working in Dubai, and vice-versa.
In recent years, more and more people have been relocating to Dubai, renting properties in places like Al Barsha, Al Nahda, Al Qusais, Dubai Investment Park, Dubai Silicon Oasis, Dubai Sports City, Jebel Ali, Muhaisnah, and other areas.
Of course, moving from one place to another can be daunting experience, especially if it's your first time. And so, we have made a list of the following steps you need to take when relocating from Sharjah to Dubai:
1. Select the property that's best for you.
There are different kinds of properties available in Dubai. If you're living solo or with your husband/wife, perhaps a one-bedroom apartment would suffice. Meanwhile, if you have kids, you could opt for a two- or three-bedroom apartment. Still, if you prefer to live in gated communities, there are town houses and villas as well. It all depends on your personal need, budget, and preference.
For more information about the different types of residences, check out our article about the best places to live in Dubai for expats. Likewise, if you are an overseas Filipino worker (OFW), we recommend the following great places for Filipinos to stay while in Dubai.
2. Disconnect your electricity and water services account.
Before you relocate to Dubai, you will need to disconnect your account with the Sharjah Electricity and Water Authority (SEWA). Otherwise, you will keep receiving utility bills, even after you have left your residence in Sharjah.
What you need to do is to make a disconnection or "Move Out" request via SEWA's website or mobile app. As part of your request, you will have to prepare the following documents: (a) copy of your Emirates ID; (b) tenancy contract; (c) deposit payment receipt; and (d) clearance certificate issued by Sharjah Municipality.
As soon as your request is processed, SEWA will assign a technician to disconnect or deactivate your account. For more information, you can visit the nearest SEWA Customer Happiness Centre or call their 24-hour hotline, 991.
3. Obtain a move-in permit in Dubai.
Before moving into your new residence in Dubai, ask if you need a move-in permit first. This is because some developers require tenants to carry a permit before moving into their buildings or communities.
Emaar, for instance, requires permits for moving in or out of their areas in Downtown Dubai, Dubai Marina, Dubai Creek Harbour, and The View, among others. In addition to a move-in permit, other documents such as your passport, visa, and tenancy contract may be required.
4. Hire the services of a moving company.
Moving to another place can be quite an overwhelming task, especially if you have lots of things to pack and bring to your new place. Fortunately, there is quite a number of reputable moving companies in Sharjah and Dubai. Among these are the following companies:
Budget City Movers
Phone: +971 55 625 4802
Email: info@budgetcitymovers.ae
Fine Movers UAE
Phone: +971 6 538 7354 | +971 4 263 3414
Safa Movers
Phone: +971 6 539 3115
Sana Movers
Phone: +971 50 907 8969
MIC Movers
Phone: +971 58 282 8897
Email: info@micmovers.ae
Union Movers
Phone: +971-6-534-2178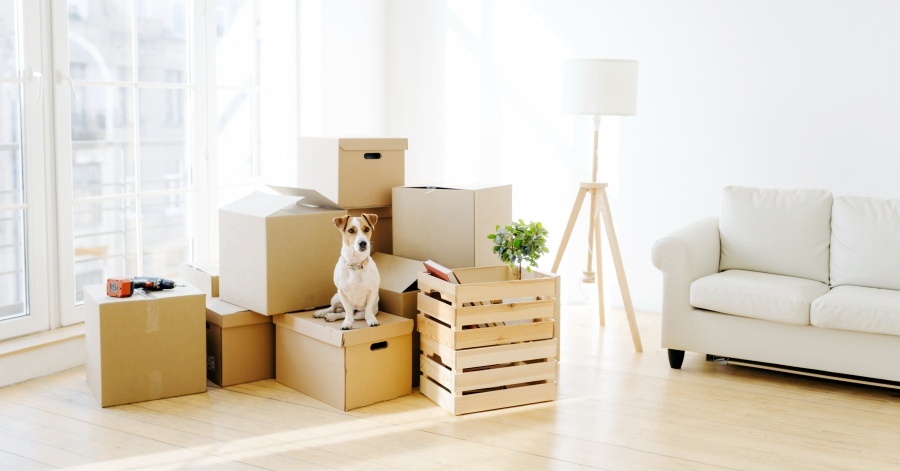 With regard to choosing a moving company, here are some tips and factors to consider:
Determine the kind of service you need. Most moving companies offer a "moving and packing" service package — wherein they can pack, move, and unpack your things in your new place. On the other hand, you can also opt for a "moving" service only. Under this option, you will have to pack all your things by yourself, while the company takes care of the transportation.
Ask around. Get recommendations from friends and colleagues who have already experienced moving between emirates. After all, nothing beats first-hand experience when it comes to such matters!
Search online. Do a Google search of available moving companies in Sharjah and Dubai. Check out customer reviews on their websites and social media pages, as well as on community forums online.
Find out about moving insurance. You never know what could happen during a move, e.g. your things could get damaged or stolen. Hence, ask the company about the type of moving insurance involved, so you can claim compensation in case something unfortunate happens.
Ensure safety precautions. Ask the company about the safety measures they are taking, particularly during the current pandemic. This could involve movers wearing face masks and gloves, practicing social distancing, contact-less payments, and other measures.
5. Get ready for the big move!
Now that your things are packed, your SEWA account is disconnected, and all your papers are in order… it's time to make the big move! Let the moving company take care of bringing your stuff, as you drive your car or take a taxi from Sharjah to Dubai. The trip should take about 30 minutes to one hour. That's it!
By taking things one step at a time, moving from Sharjah to Dubai — or any other emirate, for that matter — does not have to be a daunting experience. After packing your things, choosing a moving company, disconnecting your utilities, and other matters, you are all set to relocate. Good luck!
DISCLAIMER: The above guide is presented for information-sharing purposes only. To learn more about different moving companies in Sharjah and Dubai, please contact them through their respective phone numbers or email addresses.
READ NEXT: 7 Tips for Choosing the Best Movers When Relocating In and Out of the UAE