We visited the Carrefour supermarket inside City Centre Deira and found out that they are running a sale especially on household kitchen and home appliances. There are some specific items like cookware sets from well-known brands like Moulinex, Black and Decker, Tefal and Prestige.
UPDATE: After checking the Carrefour website, we realized it is Carrefour's 25th anniversary so this explains why they were having this massive sale for their customers.
Also Read: Shop Online on Amazon.ae for Hassle-Free Delivery
They have many items on sale where you can buy discounted household items such rice cooker, air fryer, Nutri Bullet, some household tools, knife set, and even a giant stuffed toy. Take note that the sale is not limited to homeware items as we saw plenty of hardware stuff and gadgets also on sale, but the homeware seems to be the highlight for this campaign.
Also Read: Dubai Shopping Festival on 17 Dec 2020 to 31 Jan 2021
We asked one of the staff and they mentioned that the sale is up until October 28, 2020 only. So in case you are looking for some household goods, you may want to check out Carrefour and maybe you can purchase that household item that you've been saving. Especially to a lot of Filipinos and other expats, there are those looking to buy these high-quality items for their newly built home investments in their countries.
Disclaimer: Please be advised that prices listed here may change without prior notice and the discounts may also vary. It is best to contact Carrefour UAE if you have any specific questions and clarifications. Our aim in Dubai OFW is to share with you these helpful tips as we've always pioneered these types of photo posts for our readers to get an idea on huge discounts.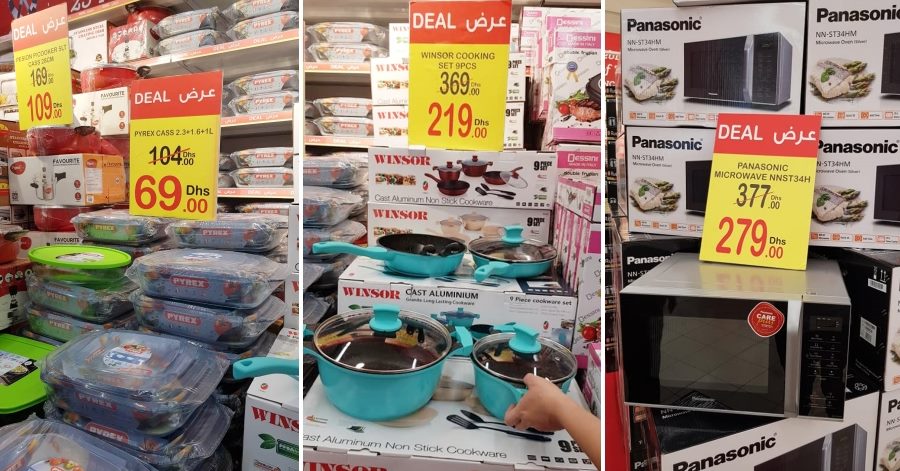 SALE ALERT! Carrefour Supermarket 25th Anniversary Promos at City Centre Deira Household Items
We also buy items to furnish properties back home so it is really wise to take advantage of the offers available because of the huge discounts you can get for good quality items. Here are just a few pictures available that we've taken that we've noticed during our quick visit.
Also Read: Food Central in City Centre Deira – A New Place to Dine and Hang Out
Black + Decker Air Fryer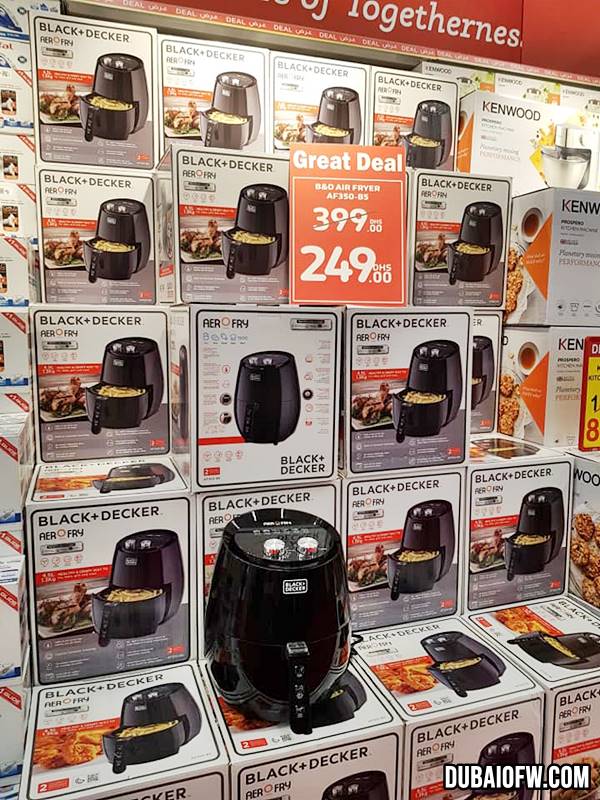 Winsor Cooking Set – 9 pcs
Dessini Double Side Fry Pan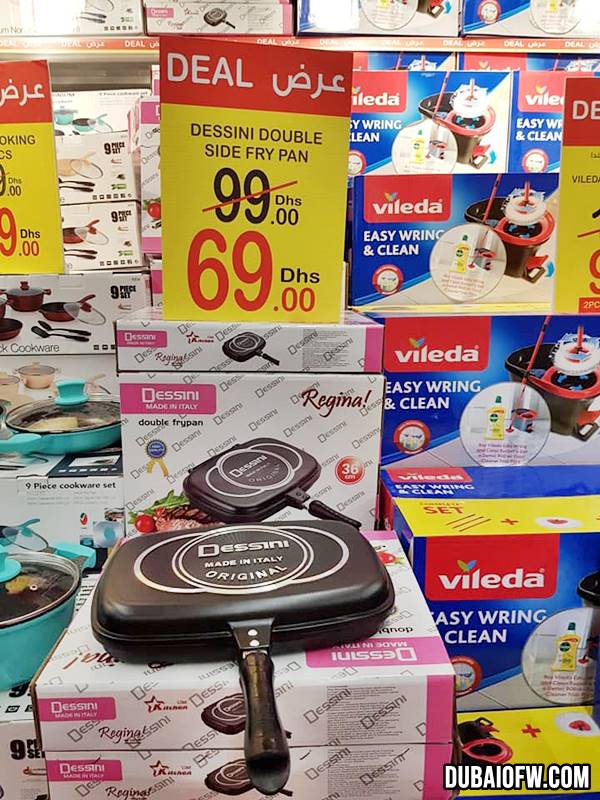 Tefal Food Warmer (3×1.5 Liter)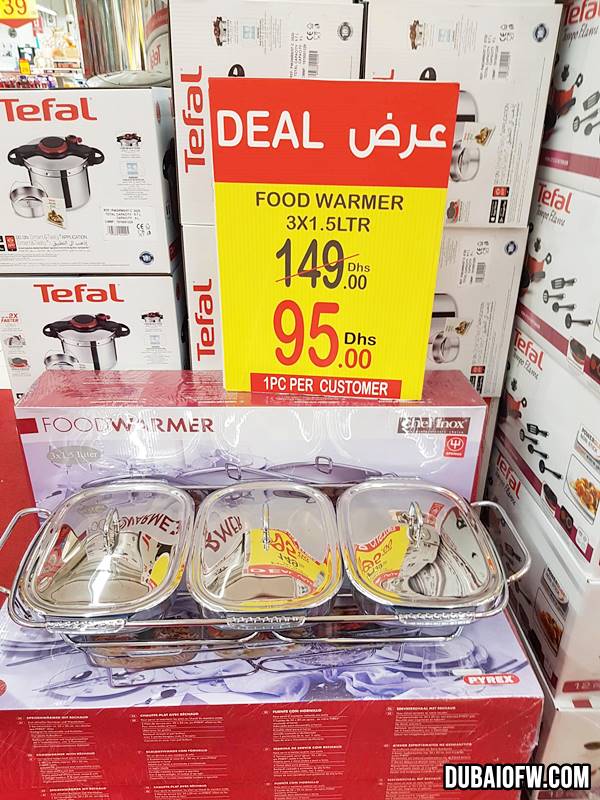 Granite Cookware Set by Home Maker

Other Household Items on Sale

Kenwood Flat Iron

Kenwood Kettle

Kenwood Rice Cooker

Moulinex Food Processor

Panasonic Microwave NNST34H

Philips Blender

Prestige Knife Block Set

Pyrex Cooking Set

Pyrex Casserole Set
Samsung Vacuum Cleaner

Tefal Pressure Cooker

Tefal Non-Stick Cookware Set

3-Layer Stainless Steel Steamer Set
Philips Air Fryer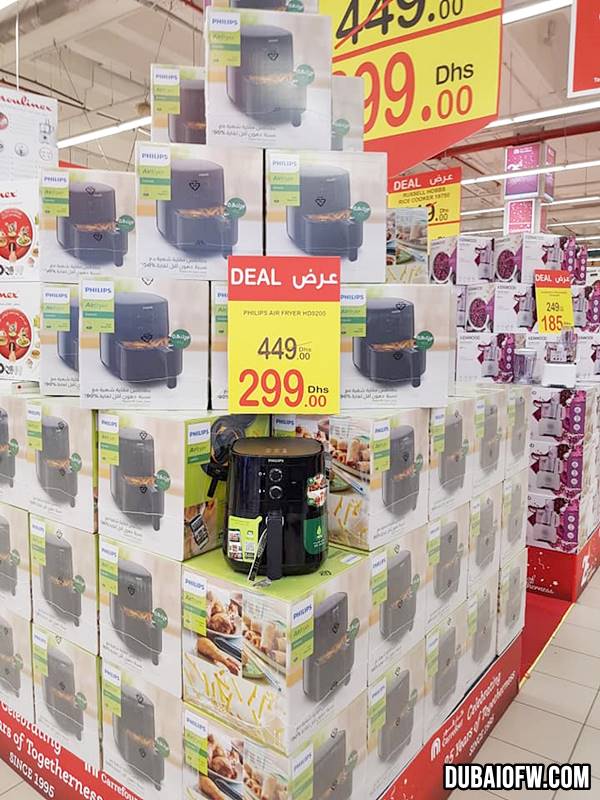 Vileda Easy Wring and Clean Set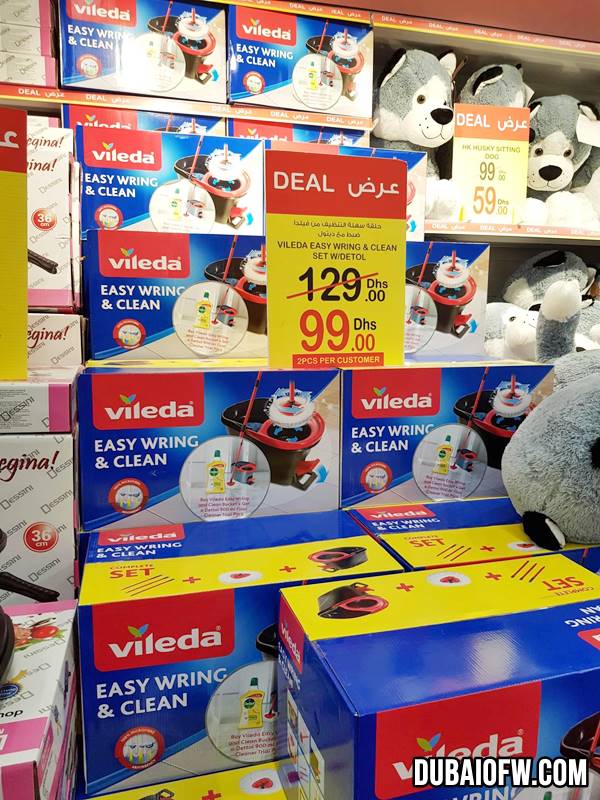 Giant Stuff Toy
Household Items on Sale at Carrefour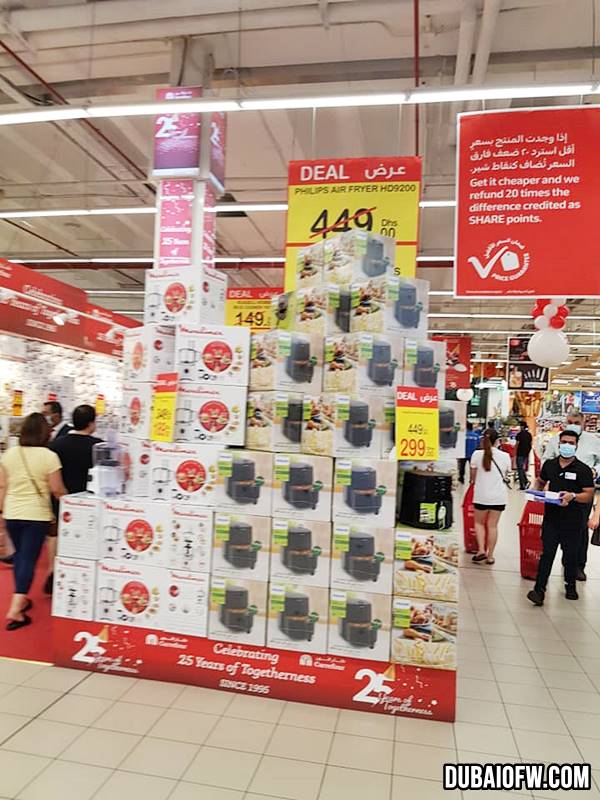 There are more items available on sale especially hardware and homeware tools set. On another note, City Centre Deira's shops also has sale items available.
We hope you enjoy the shopping experience and please stay safe and maintain social distancing rules when you're inside the supermarket or whenever you're outside!