Food Central is a new place inside City Centre Deira mall where you can dine and hang out. Located at the 2nd floor the East Court side of the mall, this is a two-storey food hall that offers a variety of dining options as well as some fun and leisure activities. 
The lower floor comprises of restaurants and food stalls while the upper floor has a cafe, pool/billiards, TUBE Dubai, pingpong table, and bean bags.
Also Read: List of Shopping Malls in Dubai
Here's a quick video of what you can expect from this new food hall in City Centre Deira mall during our visit:
Food Central in City Centre Deira 2nd Floor
City Centre Deira has been our go to mall whenever we need to buy important stuff and items as well as hang out. You can easily walk around this mall without getting lost and you can find important shops right away. 
The Food Central is a new F&B concept that adds a nice touch especially to young professionals and freelancers looking for quick and healthy food on the go. Their entertainment area and lounge area is something to look forward to because it doubles as a co-working space with the mall's free WiFi and even free charging outlets (on the 3rd floor).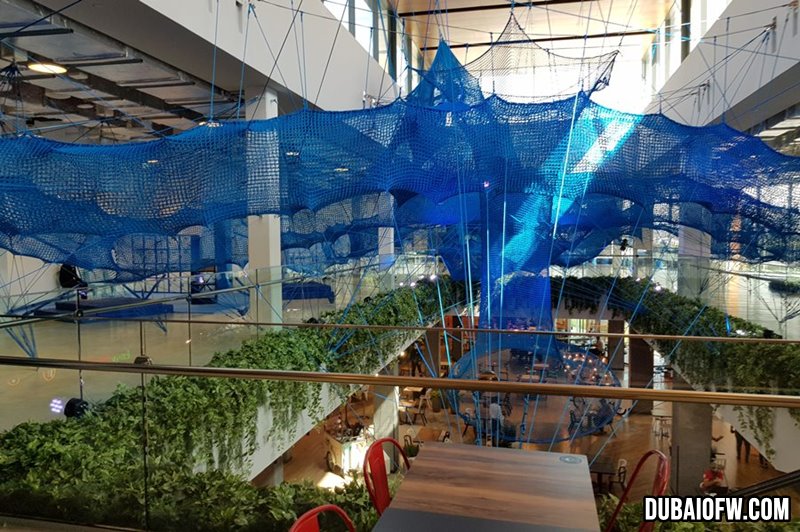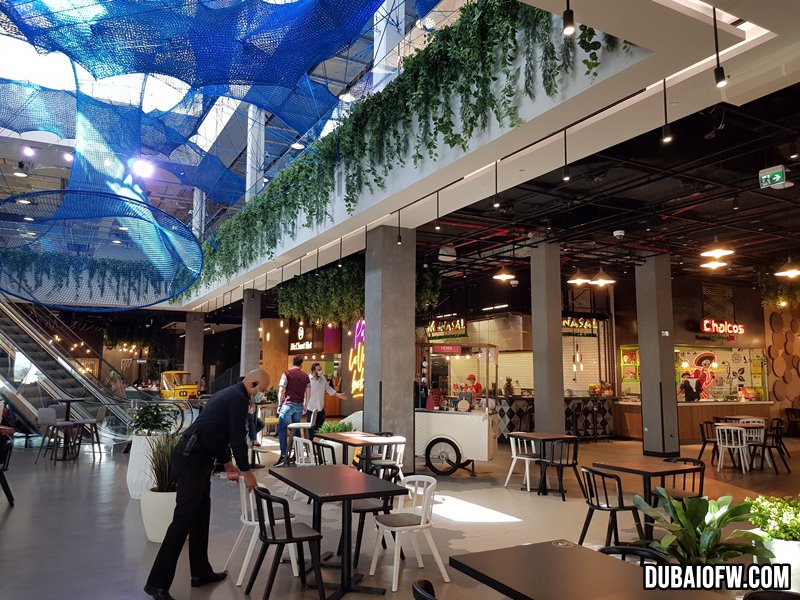 What to Expect
Homegrown Dining Options

TUBE Dubai – indoor leisure attraction

3rd Floor Co-Working Space and Lounge Area

View of Burj Khalifa skyline
Restaurants
What I like best in this new food court is that there are many affordable options of different cuisines that you can try. I initially thought that the prices were expensive but they are actually comparable to the old food court of the mall.
The brands that operate inside this food hall are homegrown. They are not the usual popular fast food restaurants  you would see elsewhere. Here are some of the restaurant and food stalls operating inside Food Central:
Sokak – Turkish snacks

M Inasal – Filipino chicken inasal

BKK Gastro Pub – Thai food

Raju Omlet

Poke & Co

Kitchen 35

Mr. Chaat Hut

The Acai Spot

GLOW – ice cream and crepes

MERIKA Cafe

Asian Wok

Emly Chilli

Chalcos – Mexican Grill

HEMA Amsterdam

Chick'n Cone

Pickl

Pizza Al Taglio

Balqees

Nutella

Caribou Coffee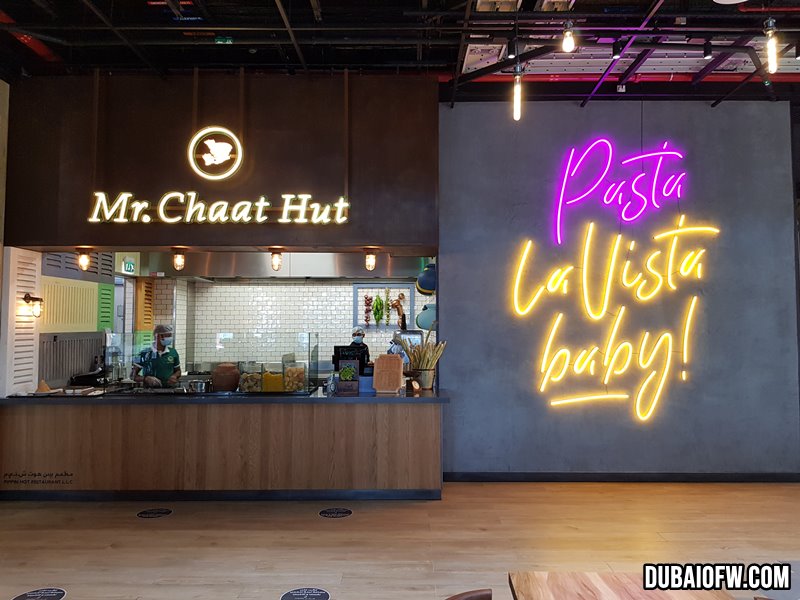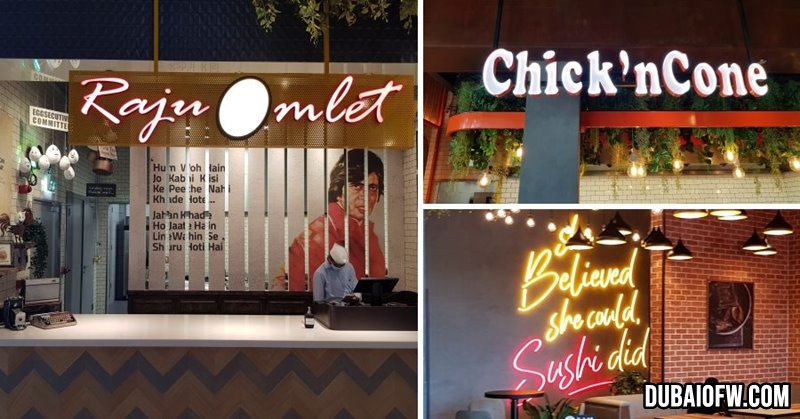 TUBE Dubai
TUBE DUBAI consists of flexible nets suspended from the walls and ceiling, which form a "floating landscape". This landscape gives visitors the opportunity to climb in these nets or to explore the space. The installation refers to biomorphic architecture and urban dream images from previous decades.
To access the TUBE, simply show that you purchased food from Food Central on the same day.
Food Central, the new F&B concept has initially introduced Kitchen 35 and the Acai Spot, two new outlets available at the mall. The new food court offers bustling, interactive experience and will add to the already diverse entertainment and retail offering available at City Centre Deira.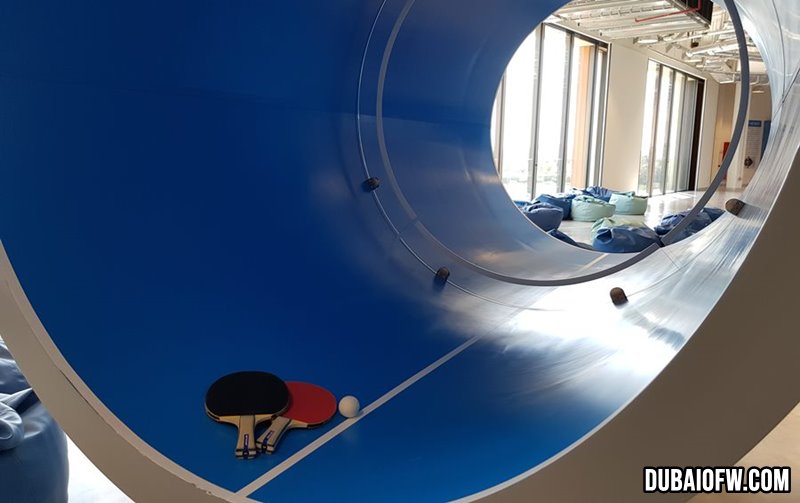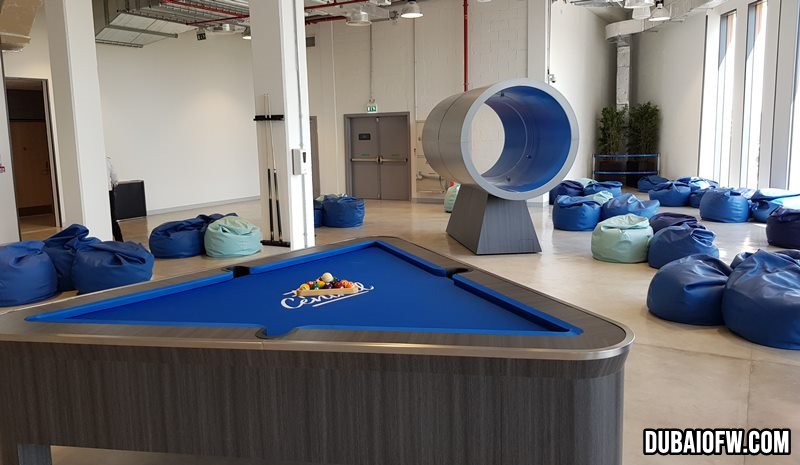 3rd Floor Co-Working Space: Bean Bags, Pool Table, Table Tennis
There is a Caribou Coffee cafe on the 3rd floor and also some more tables where you can do a bit of work and chat. It's a huge hall area where there are bean bags for you to lounge, a tennis table in a different shape, and also 3 pool tables. It's quite a nice place especially to hang out. With the mall's FREE WiFi, you can actually use this area to hang out and have a dedicated space to do some work.
The Food Central is a nice added touch especially for people on the go. The food options are more diverse and healthier and it's not so expensive too. I would like to hang out one of these days here in case I'm looking for a new spot to do some work from my laptop.
View of Burj Khalifa Skyline
You can also catch a view of the Burj Khalifa skyline as you dine in Food Central. This is a nice feature added as well.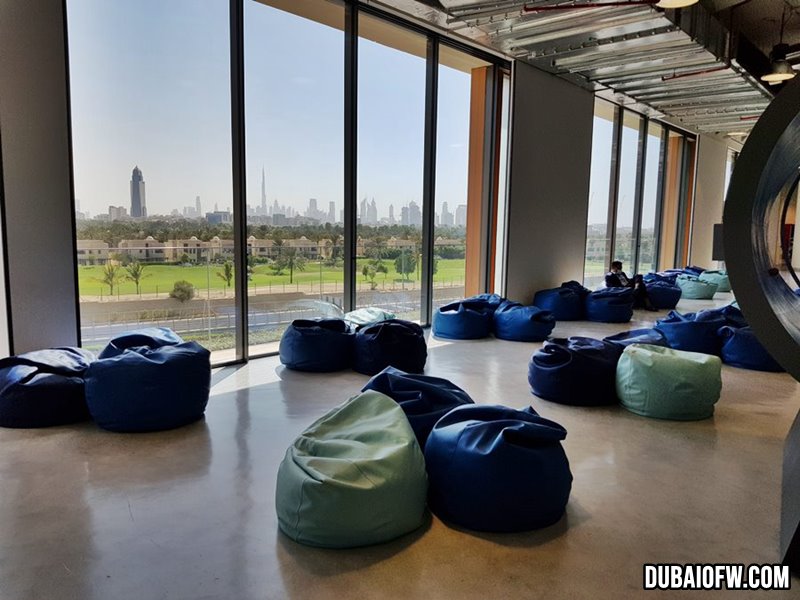 bean bags and the view of the Dubai skyline
Location: 2nd Floor East Court – City Centre Deira Mall
Thank you to Majid Al Futtaim and City Centre Deira for creating this space!
Contact Information
Address: 8th St., Dubai, UAE
Telephone: +971 4 209 3105
Website: https://www.citycentredeira.com/
Facebook: http://www.facebook.com/CityCentreDeira
Instagram: https://www.instagram.com/citycentredeira
Google Map: