Are you planning on working in Dubai soon? Do you have a visit visa to stay for a little while to find jobs in Dubai? One of the most important questions you need to answer is where will you stay.
Also Read: Cost of Living and Monthly Expenses in Dubai: An Honest and Practical Guide
Having a place to stay can be very expensive in Dubai. That's why many Filipinos working in the city live in bed spaces. The following article shares two experiences of OFWs working in Dubai, particularly sharing information on what it's like to live in a bed space.
Disclaimer: The information posted here is based on the experience shared by the vloggers who uploaded the videos. Any of these information may change without prior notice. As this is a perspective and thoughts from their personal experiences, please let this post serve as a guide.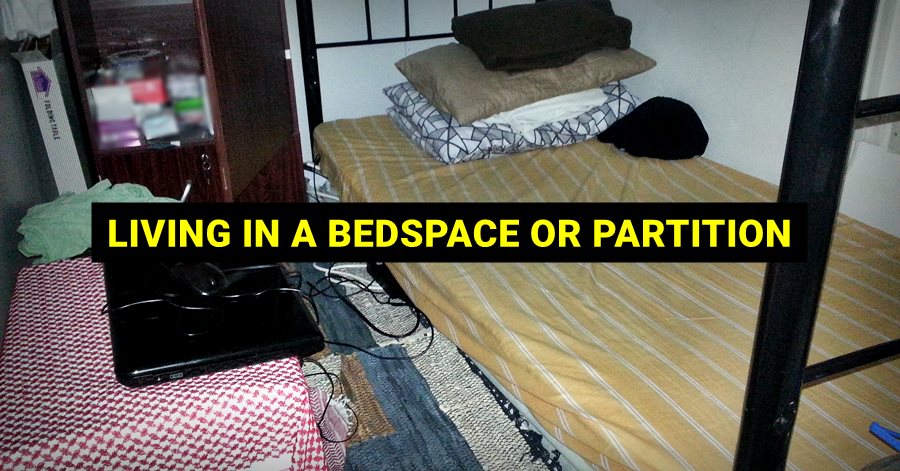 What is a Bedspace and What it's Like to Live in a Bed Space in Dubai
The following is a YouTube video from RJ Olarte, an OFW based in Dubai. He talks about where he stays while working in the city.
A Tour inside the Room
You'll be surprised to know how many people actually live in a single room in a residential building in Dubai. In the video, RJ Olarte shows how the rooms are utilized for maximum use through partitions and double deck beds, shared utilities and more.
The following are some highlights shown in the video about bed space living:
The condominium-type house is located in the fourth floor of a building
There are multiple rooms inside one house.
There's a room for a common CR, a room for washing clothes with two washing machines
There's a kitchen which has many stoves so that many people can cook at a time.
Four bed rooms in the house, with each bed room having 3 partitions.
In one of the partitions, there are 3 double decks. Each bed has a makeshift cover (like a do-it-yourself draw curtain, for privacy).
For this particular bed space, the partition is spacious enough so that they can hang their clothes to dry.
They also use the partition space to include several appliances, including rice cookers, a refrigerator, a microwave oven.
RJ mentioned that he considers himself lucky for having a bigger bed space compared to many others in the city. Also, his rent is relatively cheap.
Bed Space Activities
In the case of the YouTuber, he mentioned that most of the time, he's alone in the partition because most of them are off to work. What he usually does is browse the internet, visit social media websites, and apply for jobs online.
When he does get bored, he goes outside to walk and get some fresh air, as he mostly spends time in the air-conditioned bed space.
Another Bed Space Experience
This time, let's look at another video from the YouTube channel, Beshie Nyo Lem's, where the OFW talks about his bed space experiences at Al Rigga, Dubai.
Before anything else, the OFW gives the following advice: don't travel to Dubai alone to look for work if you don't know anyone in the city.
The biggest problem is where you will stay. Staying costs can be really expensive in Dubai.
The best thing you can do is go with the help of an agency. The agency will provide free accommodation during your stay in Dubai.
How Much Does a Bed Space Cost?
Bed Space cost depends on where you sleep in a double deck. The following are the rates:
Upper Bed: 500 to 700 AED or 6,900 to 9,600 PhP.
Lower Bed: 700 to 800 AED or 9,600 to 11,000 Php
Partition: with a partition, you can have your own little personal space for around 900 to 1500 AED or 12,350 to 20, 600 PhP
There are other, more expensive rates. If you're a couple, you can have your own space as well. If you're earning much already and can afford it, you can pay for an entire room to yourselves.
The YouTuber considers himself lucky, because unlike most bed spaces (including the one that RJ lives in), his bed space is located in a tiny partition where there's only two of them, or one double deck. So there's a bit more privacy.
Indeed, for those just starting to make a career in Dubai, living in a bed space can take some getting used to. These are just some of the many challenges encountered by first-time workers in general, but such is the reality of climbing up the ladder to success; you always start at the bottom and work your way to the top.