Today's OFW interview features Eduardo, or simply "Edu" for short. Having accomplished a degree in Economics as well as a diploma in Project Planning & Development, he is currently the Director for Buying & Merchandising for a renowned, international shoe retail company. He has been living in Dubai for about 14 years now.
According to Edu, he initially had no plans of working abroad, especially since he already had a stable government job in the Philippines. Nonetheless, a friend based in Dubai encouraged him to pursue an overseas career, believing that he was meant for "bigger" things. So he decided to go for it… and the rest is history!
Another thing to note about this OFW is his story on how he overcame his experience of partying and spending his money on travelling and being generous to family/friends. I think this is something we can all relate especially with our first few years in another country. Now he has become more financially aware and he he has invested in a resort property in Laguna called The Farmhouse. It's good that we should make the most of our time as OFWs abroad and to spend our money wisely as we are not always young and to prepare for our future.
Despite having a flourishing career, Edu believes that there is always room to grow and improve oneself. He also believes that dreams are always worth fighting for, and this is something that all OFWs should keep in mind! Keep on reading to learn more about the insights and life lessons he gained while living in Dubai!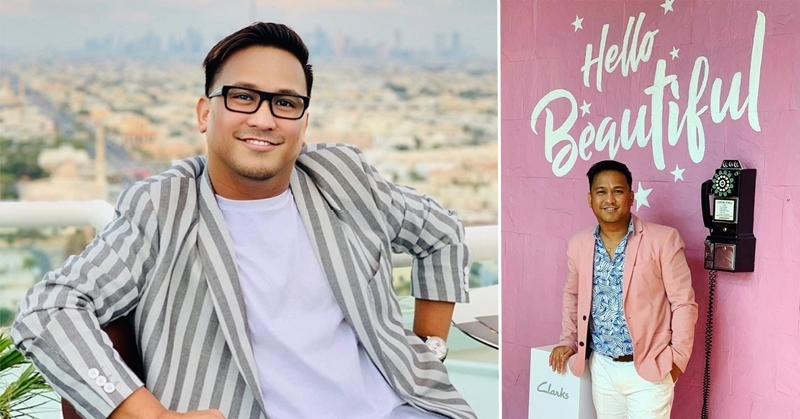 OFW Feature: Buying & Merchandising Director in Dubai
Name: Eduardo Culalic Viray
Age: 40 years old
Current Profession: Director of Buying & Merchandising
College Degrees: Bachelor of Science in Commerce – Major in Economics, Diploma in Project Planning and Development
Years in Dubai: 14 years
1. Tell us about yourself.
Marhaba! I am Eduardo, but my family and friends simply call me "Ed" or "Edu." I am at my prime age of 40 and I am more driven and enthusiastic as ever! At the moment, I am the Director of Buying and Merchandising for Clarks Footwear for Middle East and Africa. Clarks is a 194-year old British, International shoe manufacturer and retailer that has over 1,000 branded stores and franchises around the world. It also sells through third-party distributions. I am responsible for driving commercial business goals through product and merchandising strategies across the MEA region. I earned my bachelors degree in Economics at the University of Sto. Tomas and completed my Diploma in Project Planning and Development at the Asian Institute of Management. I've been living happily in Dubai for 14 years now.
2. Why did you come to Dubai?
How I ended up in Dubai is a great story; I never did have any plans of working abroad back then. I was having a great government career and I was enjoying the public service. But one day, it dawned on me that I would not get rich just working in the public sector (don't get me wrong; I did love my job back then). And so, I had a friend who was working in Emirates airlines, and she convinced me to try working in Dubai. She told me, "Don't waste your talent, you are meant for bigger things! Dubai, will give you all the desires of your heart and I'm sure you'll fit well in this city!" Her words remained in my mind even until now. So, I packed my things, applied for an indefinite leave of absence (as I was not sure if I would get a job back then) and came to Dubai in 2005. As the saying goes, the rest is history!
3. What were your previous jobs?
I was originally a Project Development Officer for the Planning Division of the Provincial Government of Bulacan in the Philippines. But fate brought me to the Buying & Merchandise Planning job in the retail industry for which I am very thankful for. I had found my passion in fashion and worked with the best retail companies and brands in the Middle East, including Mikjayy of Kamal Osman Jamjoom, where I got my foundation on merchandise planning. Thereafter I moved to Majid Al Futtaim Fashion, where I worked for 5 years — starting as Wholesale Sales Support Manager and then as Senior Buyer for brands like Juicy Couture, Jane Norman, Fat Face, Mexx, and Lucky Brand Jeans. I then joined Burberry Middle East as Regional Merchant Manager in 2012, and then briefly joined Al Tayer Group handling planning for the Men's Department of Harvey Nichols and Bloomingdales, before joining Clarks.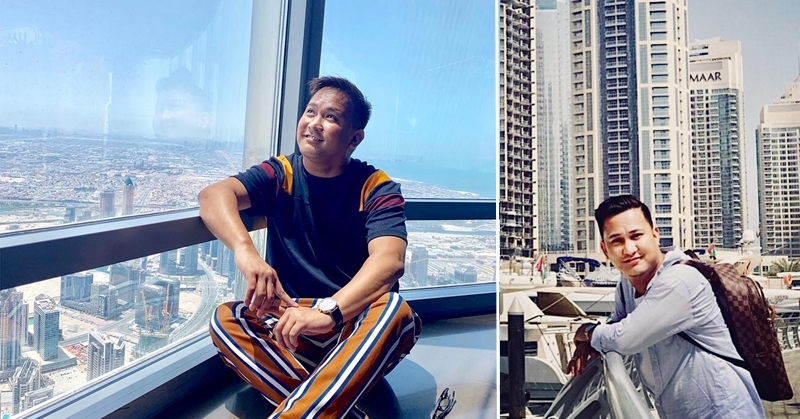 4. How do you find your current job? Are you happy/satisfied with it?
Having worked for 14 years in retail handling merchandising and buying has given me the arsenal to do my current job well. At times my work can be challenging, but I think it is also rewarding at the same time. The misconception of many when you are a (fashion) buyer is that you're living a glamorous life because you travel a lot. There's some sort of truth to it but I cannot deny that it is also hard work and quite exhausting at times! I am blessed to be working with Clarks for the past 6 years now, and I think the experiences that I had gained from my last employment has catapulted me to the position that I am in right now, and I couldn't be more grateful!
5. Are you able to save in Dubai? Why/How?
I cannot deny that my early years in Dubai was a complete party. I enjoyed my life to the fullest — shopping, traveling, being so generous to family and friends and making wrong investments, without thinking about the future. But when I hit rock bottom a few years back, it really changed my perception about money.
Now, I can proudly say that I have taken control of my finances and I have made real investments that I can be proud of. I have just acquired a private resort in Laguna which we called The Farmhouse. Saving abroad is not an easy task; it requires a lot of discipline and diligence, but it is not impossible! I think everyone just needs to focus on what is important and set priorities.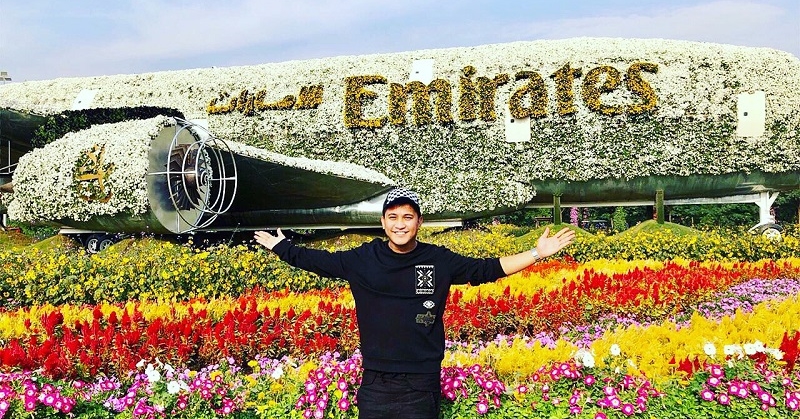 6. Is it difficult to live in Dubai? What are/were your struggles? What's life like outside work?
Certainly, living in any foreign country will be a struggle at first; but when you get used to it, it's just simply amazing! I have been here for more than a decade now and I have seen how this city evolved, and with that comes a lot of changes that I need to adopt for me to survive. Common struggles will include the hot weather which, in turn, gives you very hot… almost boiling water for showering! There is this common issue with accommodation and rents, and of course, the cultural diversity aspect of the city.
My life outside work is quite simple. I just hang out with friends, go to the malls, watch cinemas, enjoy the beach and the pool, and play with my cat!
7. What do you like about Dubai?
What is there not to like in Dubai? I think Dubai has made its name in the world by just being an amazing place to live in! I think aside from the unbelievable infrastructure, the real gem of Dubai is the people. It is so diverse and multifaceted that you enjoy every single day of your life meeting people from all around the world in just one place!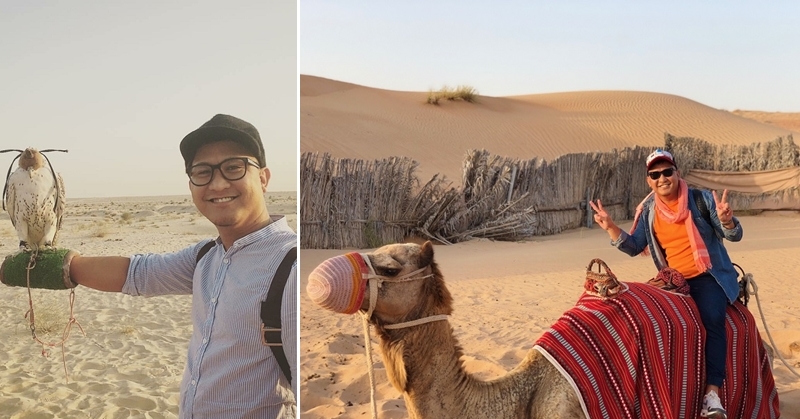 What I also like in Dubai is the leaders and the government. I think their vision, passion, dedication, and patriotism is very admirable. I always say that I am spoiled in Dubai and it's true. I have traveled the world and I have never experienced the luxury that Dubai has. It is simply amazing!
8. What do you NOT Like about Dubai?
I like everything in this beautiful country… the good and the bad! It's my second home!
9. What are your plans in your career/family/future?
When you come to this age in your career, you can only think of how to keep on improving your craft and being the best in what you do. At this age, there is no room to go down; you just need to strive further up! I do not know what the future holds for me, but I always make it a point that I'm targeting bigger things every single year. The short-term plan is to ensure that I have saved enough money for my retirement in the next 5 years. Eventually, the long-term plan is to establish my own business and move back to the Philippines, retire and enjoy all the fruits of my labour!
10. You have any tips for Kabayans when working/finding work/living in Dubai?
My advice for everyone is to believe in yourself, stay "hungry," and never settle for less. Filipinos are very diligent and hardworking people with an unbelievable resilience. Our work ethics are the best in the world; we have the best minds there is! Our attitude and our positive outlook in life define the culture that we have, and we must embrace that.
Never give up on your dreams, they are always worth fighting for. Always keep that fire burning inside you to reach for those dreams! We come to work abroad because we want to achieve something and be somebody. We want to help our family and to improve our way of life. Those are reasons enough for you to keep on fighting!
And at the end of it all, never lose faith. God will never leave us, and He will always provide.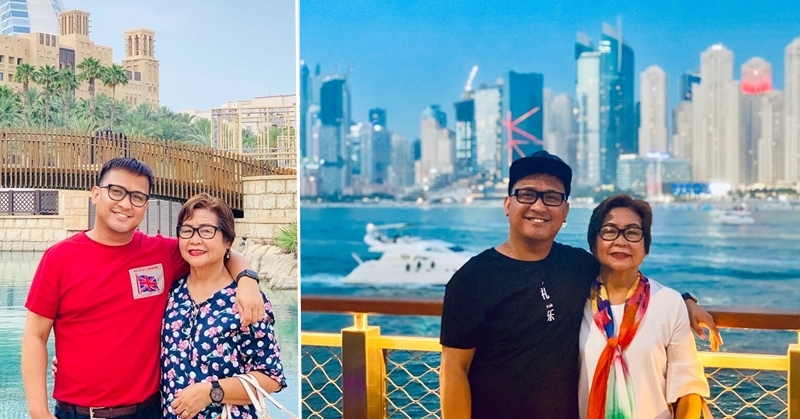 Connect with Edu on Social Media
To know more about Edu, or to make inquiries regarding his private resort in the Philippines, you may get in touch with him through his social media pages:
Instagram: @iam_eduviray
Facebook: The Farmhouse
—————-
*Photos provided by Edu
Are you an expat in Dubai? Do you want to be featured in the website? Send us an email telling us you want to be featured at admin@dubaiOFW.com and we will send you the set of questions! Let's help other Pinoys who want to come to Dubai understand what life in the UAE is like through your story.