A fire broke out from a passenger vehicle in Dubai International Airport's Terminal 2 last September 16 (Monday), but was quickly contained by the Department of Civil Defence in Al Qusais that same day.
During the incident, the airport's Terminal 2 employees were also quick to respond professionally to manage the situation helping authorities perform their tasks as quickly and as efficiently as possible.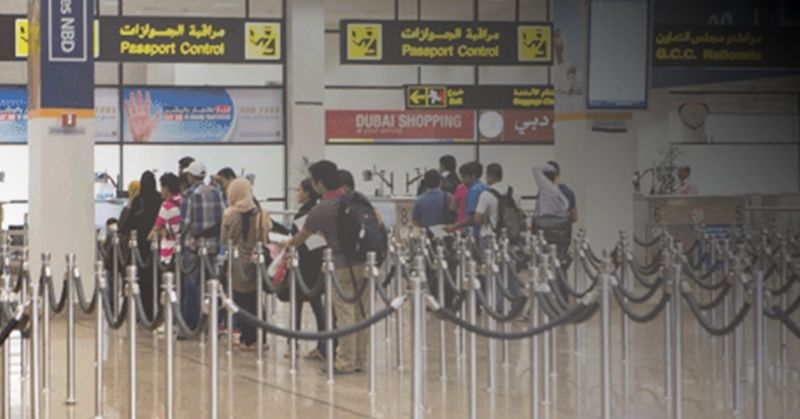 Car Fire Extinguished; Airport Employees Awarded for Quick Action
Emergency situations such as fires require skillful judgment and efficient response activities to control the incident and prevent it from escalating any further than it should. Fortunately, there were no civilian or employee injured during the incident, as shared in a report by the Gulf News.
#News | Dubai Police honour employees for extinguishing car fire at Airport T2

Details:https://t.co/i98fkBuLvW
#DubaiPolice#YourSecurityOurHappiness #SmartSecureTogether pic.twitter.com/Wpl7ev9RPh

— Dubai Policeشرطة دبي (@DubaiPoliceHQ) September 16, 2019

Of note, the Dubai police, led by Brigadier Bin Dylan also honored the employees of DXB Airport Terminal 2 who were involved in handling the incident. He praised the employees for their swift and professional response in dealing with the situation.
He shared, "The honor comes in the framework of motivating and encouraging all concerned bodies to exert efforts in providing high-quality services to the community."
Upholding International Safety Standards
Managing aircraft safety and operations is one thing, but addressing on-the-ground incidents is another important commitment by which airports such as the Dubai International Airport are constantly looking into.
For its flight safety standards and aircraft management systems, the Dubai Department of Civil Aviation is closely working with the Leading Edge Aviation Planning Professionals (LEAPP) to combine the power of knowledge, capability, technology and experience, to come up with effective solutions and uphold international standards as well develop leadership strategies and best practices for stakeholders to adopt and to follow in the field of aviation and security.
Truly, the Dubai International Airport is living up to its title as the "World's Busiest Airport for international Customer Numbers for 2018" exceeding global numbers at 89.1 million passengers served.
If that's not indicative of the airport's quality of service, they have also produced the numbers to back up this recognition:
Key Facts and Figures (2018)
Customers Served: A total of 89,149,387 passengers served, with the average monthly traffic at the hub reaching 7.4 million for the year.
Top Destinations:
India leads the list for this year with traffic reaching 12,279,485 propelled mainly by top city destinations Mumbai, Delhi, and Cochin.
Saudi Arabia comes in at number 2 with 6,471,142 customers.
And third, comes the United Kingdom with 6,284,771 customers.
The top 3 cities were London (3,817,889 customers), Mumbai (2,540,750) and Kuwait (2,194,576).
Interestingly, the waiting times at the airport has also gone down by 28% thanks to DXB's advanced operations center which employs real-time information to improve service and efficiency, as well as the smart gates that help speed customers through immigration.
(Source: DXB Official Website)
[VIDEO] What the DXB has Achieved in 2018:
 With technology and customer service offered at the highest possible level, traveling in the UAE through the Dubai International Airport is an experience that is one not to be missed.
ALSO READ:  New Dubai-Abu Dhabi Bus Route Passes thru Airport