For those of you who often travel from Dubai to Abu Dhabi (and vice versa), we've got great news! Transport agencies have recently launched a new bus route connecting the two emirates. Yay!
ALSO READ: How to Travel from Abu Dhabi to Dubai via Public Bus Transport
The new bus route, E102, will shuttle passengers regularly between Ibn Battuta Metro Station in Dubai and Mussafah Al Shaabiya Bus Station in Abu Dhabi. The route includes stops at the Abu Dhabi International Airport — perfect for those who need to catch their flights!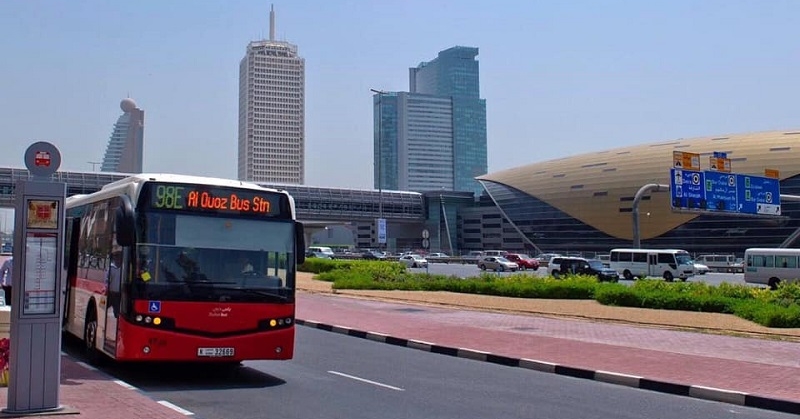 Transport Agencies Launch New Dubai-Abu Dhabi Route
According to Ateeq Mohammed Al Mazrouei, Director of Operations, Public Transport Sector at the Integrated Transport Centre (ITC), including the airport in the E102 bus route is part of their "larger transport connectivity plans" for next year, Khaleej Times reported.
The Director shared that the new service is operated by the ITC, the Department of Transport (DoT) Abu Dhabi, and the Roads and Transport Authority (RTA) Dubai. It runs on a frequency of one hour, and was conceived with the upcoming Expo 2020 Dubai in mind.
The E102 bus route will be operated based on demand, Al Mazrouei added. Instead of hourly intervals, it may even run every 30 minutes, as the need arises.
Moreover, new lines from Abu Dhabi will connect the Abu Dhabi International Airport to Ibn Battuta Bus Station and Expo 2020 in Dubai, the Director explained. These will include bus services starting from the Marina Mall, Madinat Zayed, the Abu Dhabi International Airport, and Al Ain.
Earlier this month, a new bus service from Abu Dhabi to Ajman was launched, as part of the transport agencies' expansion plans. Those who are traveling from the capital to Fujairah will still need to pass through Dubai, although a direct Abu Dhabi-Fujairah route may be introduced in the future.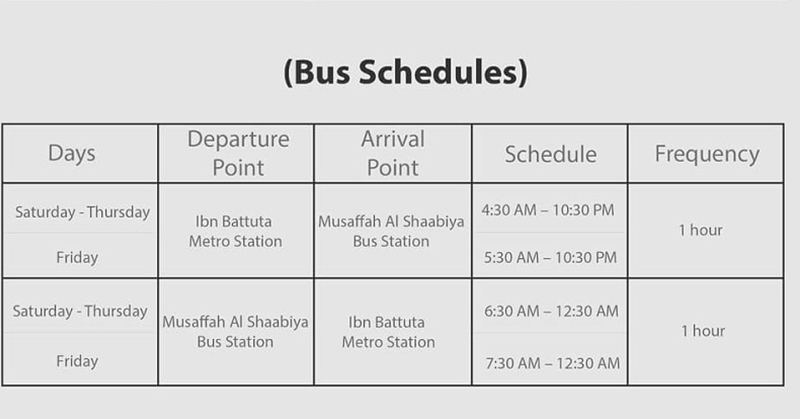 E102 Route: Bus Stops
Here are the bus stops that the new service will pass through:
Mussafah Al Shaabiya Bus Station
Mussafah Park
Al Najah Private School
Al Ain University of Science and Technology
Abu Dhabi International Airport Terminal 1 and 3
Ibn Battuta Metro Station
ALSO READ: Abu Dhabi Adopts New Routes, Express Bus Service
Whether you're going to the airport or planning a day trip to the capital, the new bus route is definitely a convenient way to travel. And speaking of day trips, here's a list of shopping malls and places to visit in Abu Dhabi, so that you can make the most out of your stay!