The first-ever Kabayan Weekend at Laguna Waterpark was a sell-out so thank you to our kabayans as well as other nationalities who participated in the summer escapade! Great news now because the waterpark has recently announced that they will continue this Laguna Waterpark offer throughout the SUMMER and onwards!
Also Read: List of Theme Parks in Dubai
This Kabayan Fiesta will begin from July 26 -27 (Fri-Sat) and will continue every last weekend of the month. This will offer a 49 AED entrance price (regular tickets cost 175 AED) from 5pm to 10pm during weekends. Take note that all nationalities are welcome to avail the offer. The total discount of this promotion is around 60% so this is really a great money-saving offer to experience what Laguna Waterpark has to offer.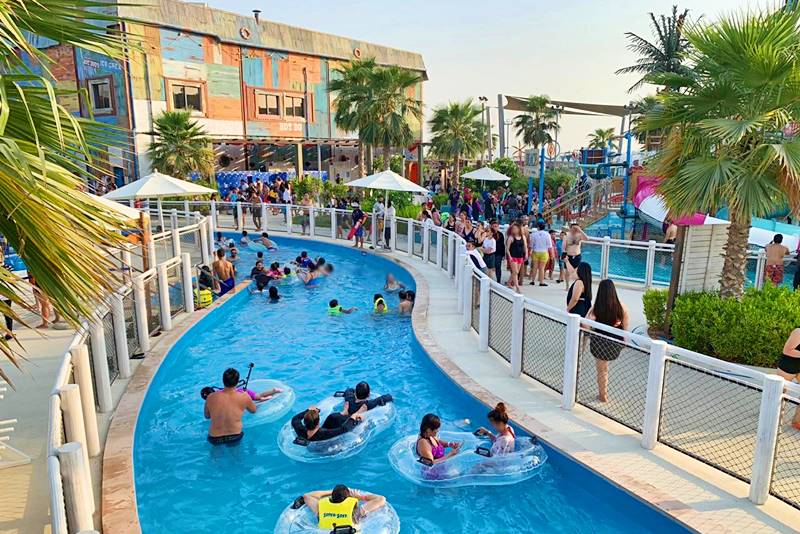 Laguna Waterpark Kabayan Weekends Start July 26 & Every LAST Weekend of the Month  – ALL Nationalities Welcome
Following a sell-out weekend which saw a tide of visitors take over Laguna Waterpark for the ultimate Pinoy party, the award-winning attraction is excited to announce that they will continue to roll out the event throughout summer and beyond.
The monthly Kabayan Fiesta will kick-off on Friday 26 July and Saturday 27 July and will continue to touch down on the last weekend of every month, offering five hours of after-dark access to Dubai's hippest waterpark for just AED 49 per person – that's over a 60% discount!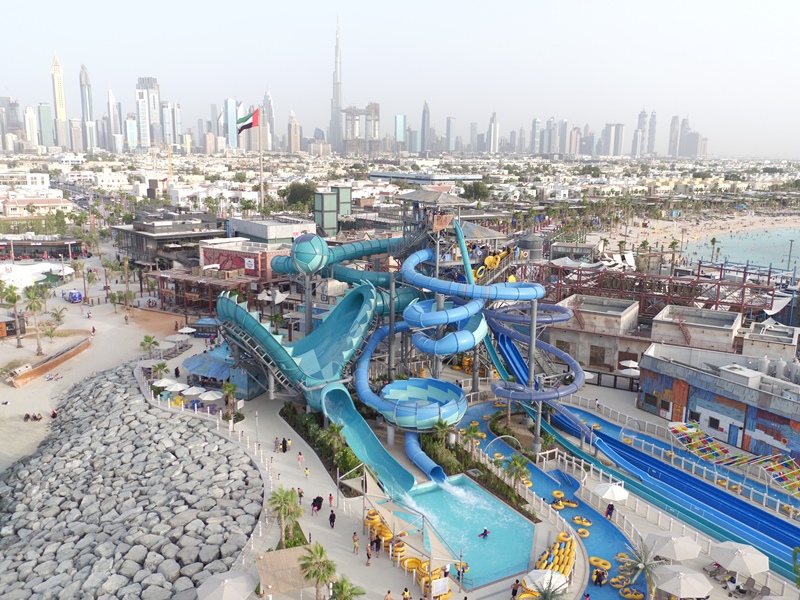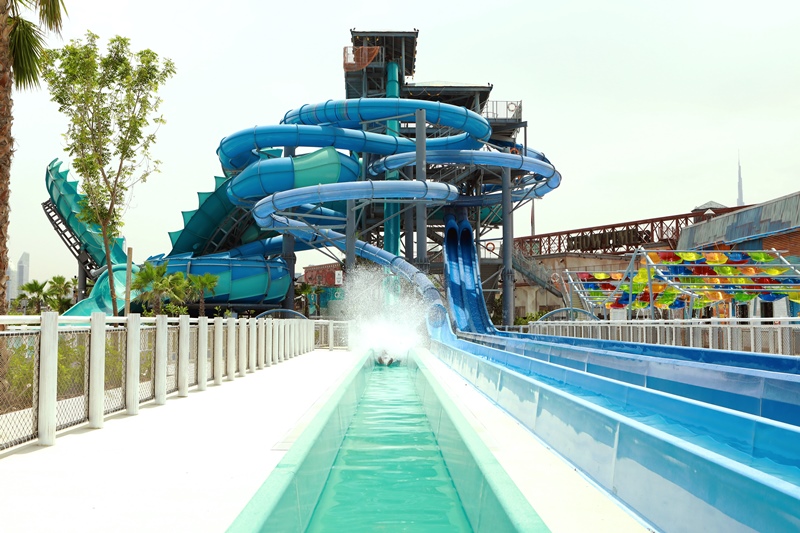 The weekend fiesta will run from 5pm to 10pm on both days and invites visitors of all nationalities to enjoy a party atmosphere based on all that the Filipino culture has to offer. Guests can expect a host of traditional South-East hospitality, Pinoy jams by Laguna Waterpark's resident DJ, karaoke and next-level party vibes.
Laguna Waterpark is known for its outstanding dining options and will be pulling out all the stops for the Kabayan Fiesta, serving up authentic Filipino favourites including pancit, adobo and halo halo.
Boasting a lazy river, a host of thrilling slides, a dedicated surf zone featuring the region's only WaveOz 180 FlowRider and a comprehensive kids' zone, this is one heavily discounted weekend event that's not to be missed.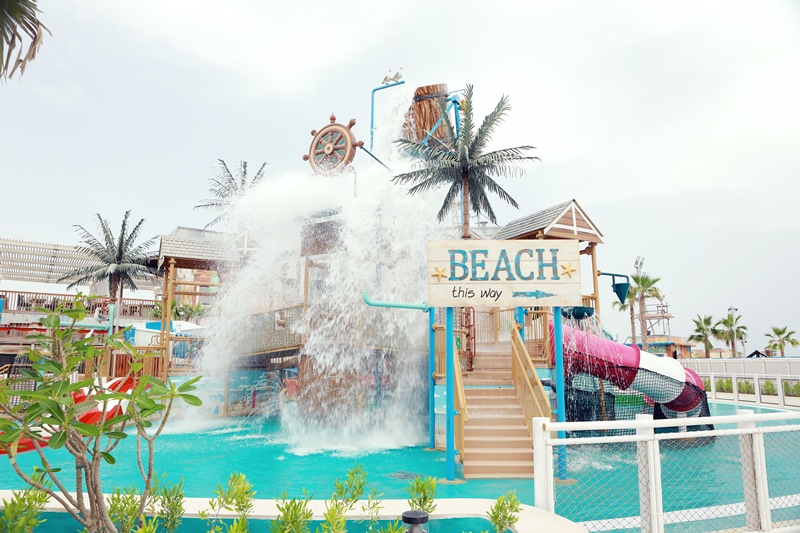 With temperature-controlled pools, unlimited re-entry and four unique zones – Laguna Waterpark's Kabayan Fiesta is fun for the entire family, so get down to the uber cool waterpark located at Central La Mer for a weekend to remember!
How to Buy Discounted Tickets at Laguna Waterpark?
In order to join the discounted price of the waterpark, you can purchase tickets online here
What:  Kabayan Weekend
Where: Laguna Waterpark, La Mer Central
When: starting July 26-27  2019 (Fri-Sat) and succeeding weekends
Time: 5pm – 10pm
Price:  AED 49 per person
Offer:  Full access to Laguna Waterpark (karaoke and a DJ) — Filipino dishes are available but for an additional fee.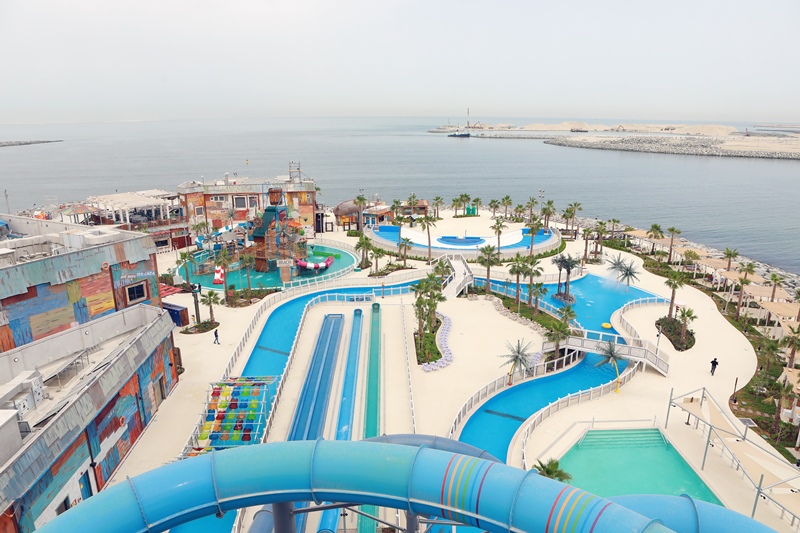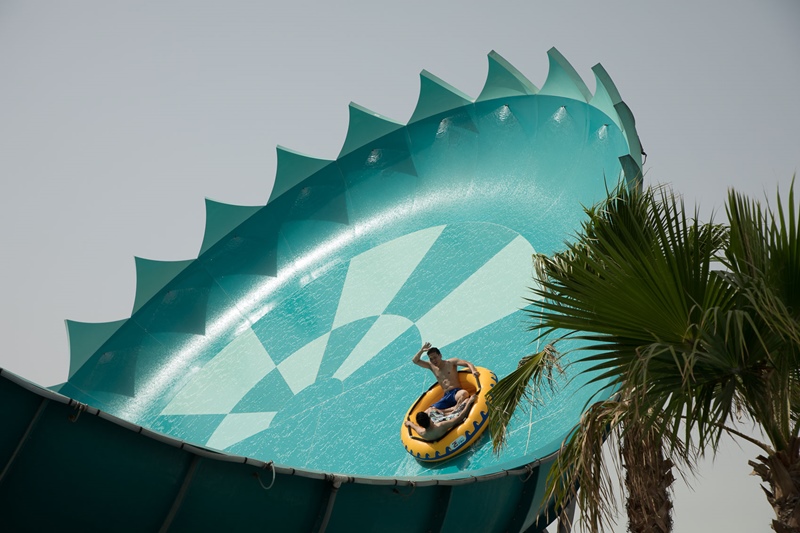 Video: Laguna Waterpark Experience
To learn what happened during the first Kabayan Fiesta weekend, here's a video from Tag 91.1:
Check out this cool video clip by YouTuber @UAEProject of what you can expect from this waterpark:
Laguna Waterpark Contact Information
Address: La Mer – Dubai
Telephone Number: 800 637227
Website: https://www.lagunawaterpark.com/en
How To Get There: Google Map Location
This waterpark is located in La Mer Dubai. Below is a map guide to the Location of Laguna Waterpark for your reference: