The UAE has been making strides in various sectors of its society in its bid to become one of the world's leading global nations in terms of technology and service innovation.
And where innovation is concerned, solutions become the end-result. Most countries in the world, if not all, face similar problems in terms of traffic congestion, pollution, and land space among others.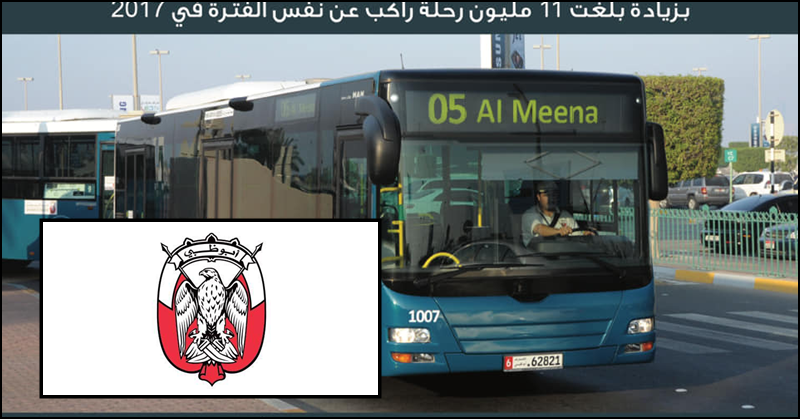 Abu Dhabi Launches New Routes, Express Bus Service
In line with this, the Department of Transport (DoT) has launched its Express Bus services in four routes, and with the addition of four new routes to boost accessibility in the city of Abu Dhabi and its suburbs.
In line with this development, the department has also introduced the second phase of the 'Hail and Ride' service in Khalifa City. It is a free minibus service, which had been introduced earlier this year in Mussafah to accommodate travellers from various places to the main bus stations within specific routes.
The Express bus service includes X2 and X3 transport services from Al Khalidiya to Al Maqta, and X4 and X5 services from Al Zahiya to Al Maqta.
The additional new routes will cover routes from Al Reem North to Al Rowdha, service 71 from Al Reem North to Marina, service 26 from Marina to Khalifa Park, and service 20 from Marina to Al Rowdha. A special logo carrying the theme 'Experience the Change' has been designed for this new service to help commuters better recognize the Express Bus service.
The new services are part of the DoT's program to boost connectivity among different areas in Abu Dhabi, which significantly eased the travel between stations in the same routes especially during peak hours. This has led to improved traffic movement and public safety according to the department.
Moreover, the new bus routes and services will contribute to the success of the DoT and the local government of Abu Dhabi to reduce traffic, control pollution, and achieve targeted performance indicator in these areas of service while addressing traffic conditions and road behaviour compliance.