Transporting products overseas can be a tricky thing. If you've travelled a lot, you would know that this is a common issue in airport terminals. It's one thing to talk about medications, but for other products such as tobacco and other similar items, Dubai Customs is very strict in handling these cases.
And with the government's commitment in limiting the entry and spread of illegal substances within the country's jurisdiction, certain measures are being conducted by authorities to achieve this goal.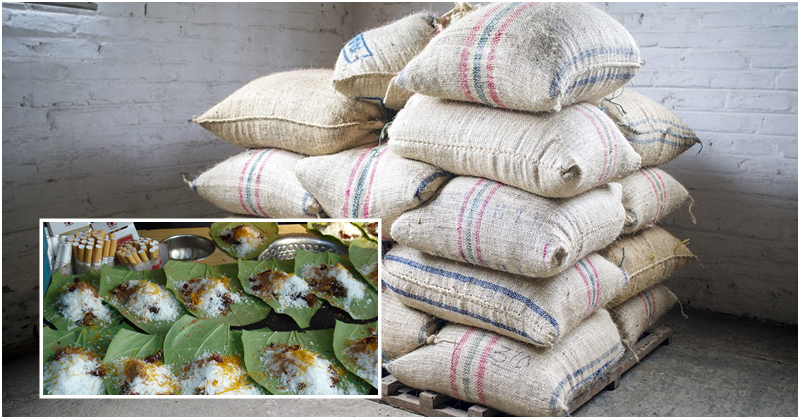 2,000 Kg of Pan Parag Confiscated in UAE Raid
More than two tonnes of chewing tobacco have been confiscated as the Sharjah Municipality conducted a raid at a labour accommodation in an industrial location recently. Packets of Pan Parag have been discovered at the accommodation in the area, as shared in a report by the Khaleej Times.
According to Khalifa bu Ghanem Al Suwaidi, director of monitoring and civil inspection department, the covert operation was part of the inspections targeting illegal tobacco users, distributors, and manufacturers.
The Sharjah municipality coordinated with the police and waste management company Bee'ah to organize a plan and the party to raid the labour accommodation. The group was able to seize tools used for processing and packaging the tobacco for distribution and sale.
The confiscated chewing tobacco was destroyed and disposed immediately. Furthermore, the owner of the accommodation has already been referred to concerned authorities for legal action.
Authorities were given a tip regarding the presence of banned products at the labour accommodation through the municipality's toll-free number 993. Upon getting confirmation of the information, government authorities proceeded with the raid.
Those found in possession or involved in selling banned tobacco items can be fined AED 5,000, and the premises from which these items have been kept or distributed may be shut down.
After realizing that several people have switched to using Pan Parag following the clampdown on the sale and distribution of neswar, municipal inspectors investigated on the health effects of the banned material by asking some consumers about their experiences with the product and requested for their cooperation in leading them to the sellers of the banned tobacco product.