Great news for all frontline workers in the UAE! The government of the United Arab Emirates announced that it is seeking to grant Golden Visas to select workers manning the country's frontlines in the fight against COVID-19. This extends even to some of their families.
This comes after a directive has been issued by the Crown Prince of Abu Dhabi, His Highness Sheikh Mohamed bin Zayed Al-Nahyan, honouring frontline workers in the country as well as the families of those workers who died in the service during this pandemic.
UAE Golden Visa To Be Granted To Eligible Frontline Workers And To Their Families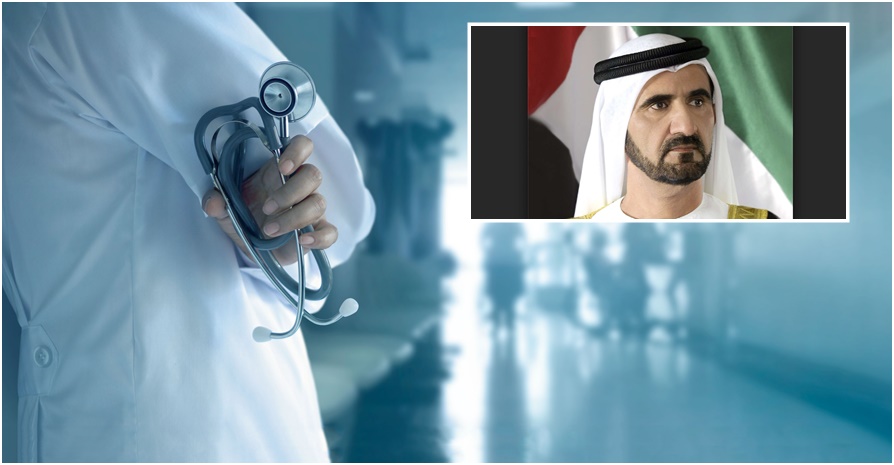 The Frontline Heroes Office, or FHO, defines a front-line worker as those who work in healthcare institutions and are involved in the prevention and protection activities related to the Covid-19 pandemic.
Those who qualify include those working in healthcare institutions, including physicians, nurses, allied healthcare professionals (respiratory therapists, lab technicians, and radiographers), cleaning, housekeeping, waste clearance and other exposed staff (i.e., security, porters, catering, admin staff, and pharmacists), and families of workers who died while in the service (deceased), the Gulf Business reported.
Meanwhile, protection and prevention personnel are those who work in various fields such as security, emergency services, medical personnel, and humanitarian organizations.
Since the establishment of the FHO, they have been involved in various initiatives that benefit the country's frontline heroes. One of these is the expansion of health insurance coverage for the country's disadvantaged frontline workers as well as their relatives.
Hence, the "Frontline Heroes Insurance Top-Up Programme" was created in collaboration with the National Health Insurance (Daman) and the Frontline Heroes Office, which is a non-profit organisation.
This humanitarian initiative aims to improve the stability of the families of the frontline heroes, according to WAM.
Moreover, this initiative will help strengthen the country's public health services by attracting top international experts in the field.
Last April, His Highness Sheikh Mohamed Bin Zayed, Crown Prince of Abu Dhabi and Deputy Supreme Commander of the Armed Forces, announced a scholarship program for the children of frontline workers under the Higher Education Scholarship Programme.
In addition, Etihad Airways also offered special holiday packages and flight discounts to the Frontline Heroes Office members. A 15% mark-down was offered to Frontline workers on flights offered by Etihad Airways.
READ NEXT: UAE Loosens Restrictions on Residence Visas and Boosts Economy