Today's OFW interview features Edwin Tomarocon, whose Muslim name is Abubaker, hence the nickname "Abu." He is 38 years old and working as an IT Manager and Pile Testing Head for a leading Geotechnical Laboratory in the UAE.
Currently, Edwin is living in Dubai with his family. His wife also works here, while their son goes to school here. Outside of work, Edwin likes to spend quality time with family and friends. In addition, he likes to create videos for his YouTube channel and Facebook pages!
In the following interview, Edwin provides a glimpse into what it's like to live in Dubai as an OFW. He also gives some practical advice for his fellow kabayans, particularly when it comes to saving and spending money. Edwin shares some of his future plans, as well. Keep on reading to learn more about him and his inspiring story!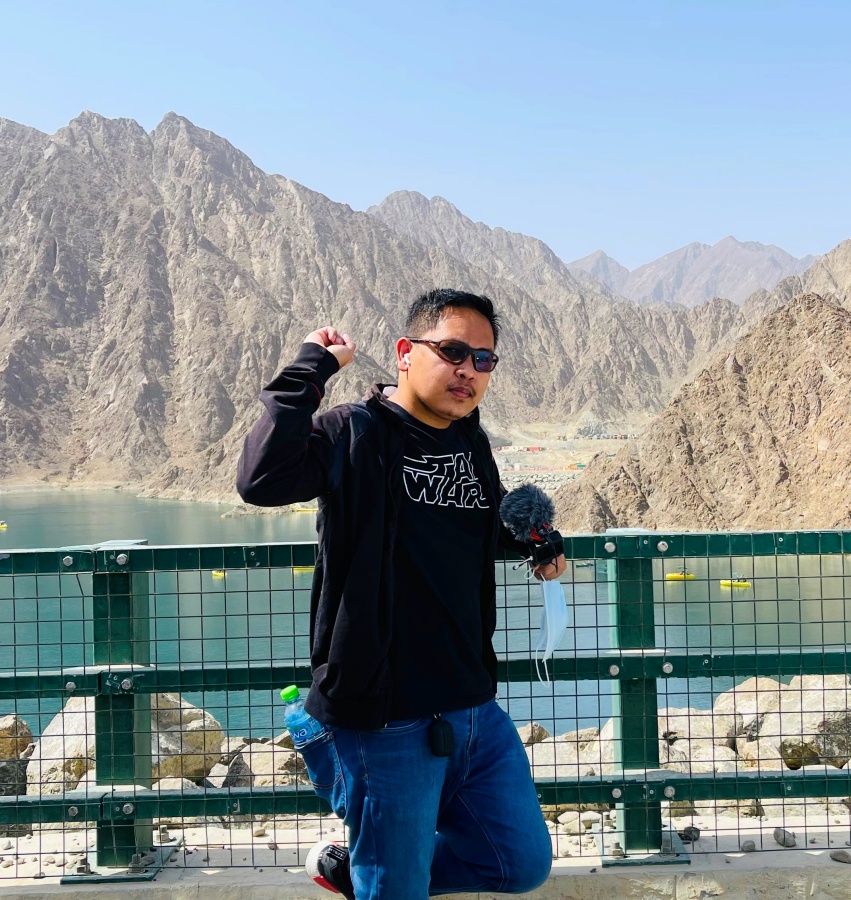 OFW Feature: Edwin, IT Manager and Pile Testing Head in Dubai
Name: Edwin Tomarocon
Nickname: Abu
Age: 38
Current Profession: IT Manager and Pile Testing Head for a Geotechnical Laboratory
Course: Computer Technology
1. Tell us about yourself.
Hello! My name is Edwin Tomarocon and my Muslim name is Abubaker. My friends and colleagues call me "Abu" which means "Father" in English. I am 38 years old, working as IT Manager and Pile Testing Head in a leading Geotechnical Laboratory in the United Arab Emirates. I completed a course in Computer Technology at a Christian Academy in Davao Oriental.
2. Why did you come to Dubai?
When I was in the Philippines, I would always hear that Dubai is a great place, not only for the good salary but also as one of the safest places to work in. Since then, Dubai became one of my favorite places to work in, and thank God, my dream came true.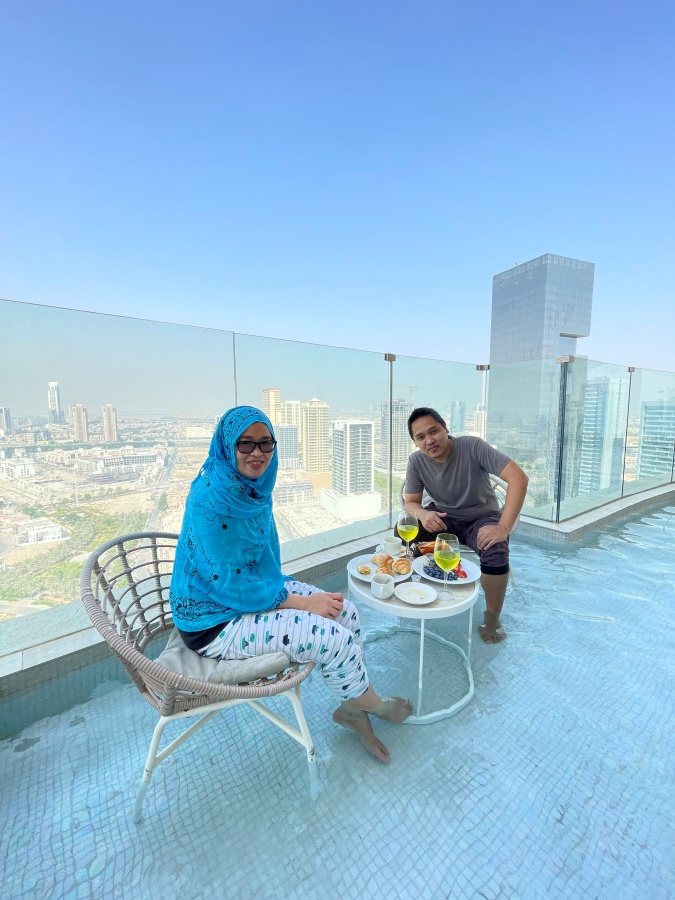 3. What were your previous jobs?
My previous work in the Philippines was in the Social Security System (SSS) — IT related works. My second work was as a Computer Instructor at the Islamic Discovery Center in Manila, Philippines.
4. How do you find your current job? Are you happy/satisfied with it?
We know the fact that most people are searching for their dream jobs; some are lucky and some are not. For me, it's a blessing having my present job with a happy environment, satisfaction, and career growth.
5. Are you able to save in Dubai? Or do you have any investments you wish to share?
For me as an OFW, saving is a must! This is the place where we will not stay forever, and saving money is always a rule to be followed. Dubai is also place where there are a lot of things going, on especially when it comes to spending money — shopping, gadgets, leisure — these are some examples. But the most important thing is that you should not lose control of your finances, as it can lead you to spiral down. So I always make sure that majority of my salary goes to savings, and that's how I am able to invest some properties in the Philippines, and soon, to build my dream house in God's will.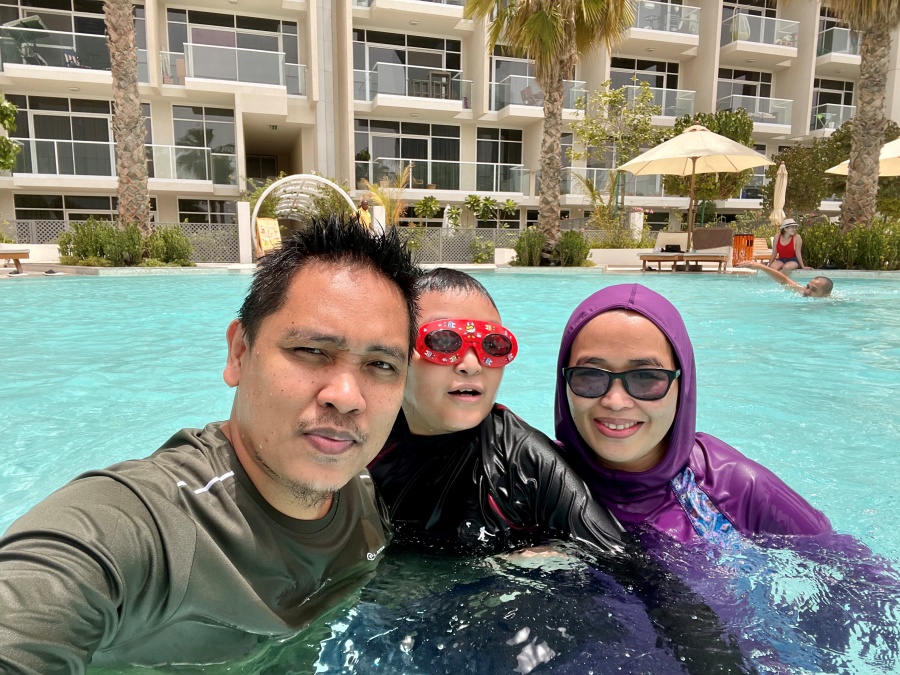 6. As a family, is it difficult to live in Dubai? What are your struggles? What's life like outside work?
The only difficulty I used to experience in Dubai was during that time when my son was born, and finding someone to look after him because both me and my wife are working together. Thank God because we were able to sort it out, and since then everything has been going according to plan.
Outside work, I spend my time relaxing, hanging out with my friends and my family, editing videos for my YouTube channel and Facebook pages.
7. What do you like about Dubai?
The things I like about Dubai are: steady income, comfort of living, and free health insurance from the company. It's also a safe place to live in not only for the locals, but also for the expats. Furthermore, Dubai certainly provides a lot of opportunities for professional and career growth, especially for hardworking people.
8. What do you NOT Like about Dubai?
What I don't like about Dubai is the hot weather, and also there's no permanent residency for expats. The cost of living is another one to consider, but most progressive countries have the same scenarios, anyway.
9. What are your plans in your career/family/future?
As the old saying goes, "There is no place like home." As OFWs, we all have to go back to what we call our home, and in that time I see myself owning an IT related business.
10. You have any tips for kabayans when working/finding work/living in Dubai?
Yes, these are the tips that I would like to share:
Set a goal while you still have work.
Spend money wisely and make a budget plan.
Find an alternative income aside than your monthly salary.
Educate yourself and your family about money matters.
Try to get insured if it's possible.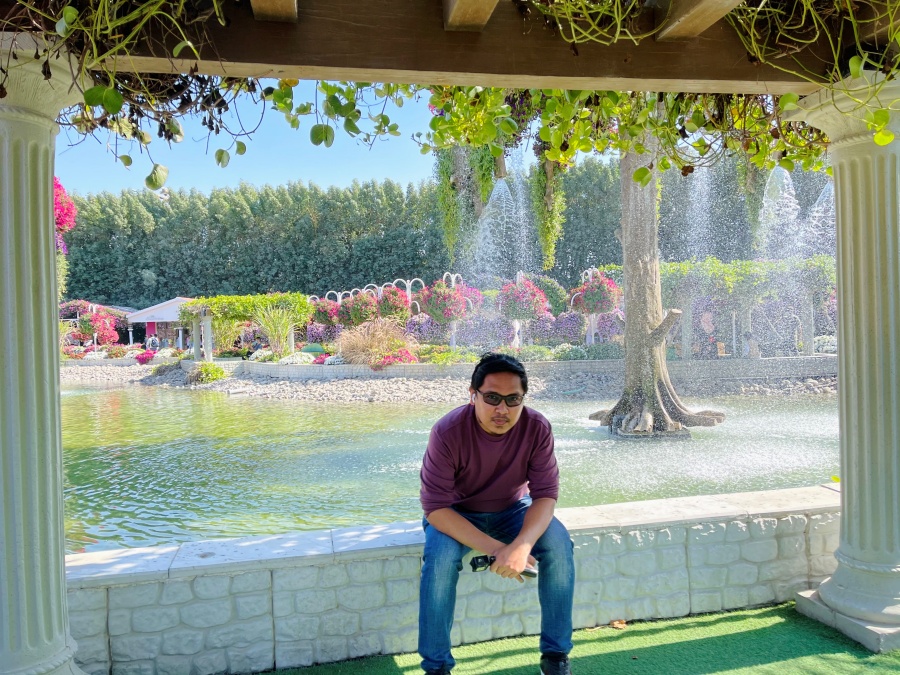 Connect with Edwin on Social Media
To know more about Edwin, you may follow and connect with him through his social media channels:
YouTube: Tom Eds
Facebook: Edwin Tomarocon
Instagram: @tom_ed17
—————-
*Photos provided by Edwin Tomarocon
Are you an expat in Dubai? Do you want to be featured in the website? Send us an email telling us you want to be featured at admin@dubaiOFW.com and we will send you the set of questions! Let's help other Pinoys who want to come to Dubai understand what life in the UAE is like through your story.