So we received a memo from management that the mall hours will be longer due to the Christmas holiday in Dubai and the Dubai Shopping Festival (DSF).
Starting December 20, 2013 to February 2, 2014, the mall will close at 1am. I'll be arriving at the shop a little late which means I have more time in the morning for sleep! I like the afternoon schedule because I don't have to worry about waking up early to go to work. I prefer lounging around before preparing for the daily grind.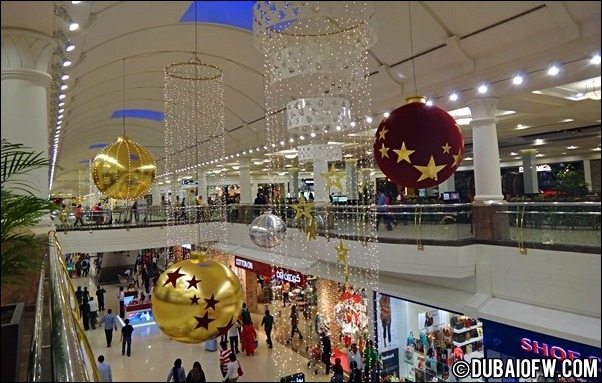 MAF City Center- Deira
Dubai Shopping Festival Dec 2013 to Feb 2014
The Dubai Shopping Festival is one of the most-awaited shopping promotions in Dubai. Prices of goods from different retail outlets would drop. When I arrived in Dubai in January 2013, the DSF was still ongoing and one of the great deals was that you could buy Canon professional camera and get a 32″ LED TV Free! The freebies during this Dubai sale season is what everyone is anticipating and you if you have waited long, then it will be worth it because of the great promos that are offered by every store in Dubai.
I know for one, shopping malls will be teeming with tourists as it's also the Winter season in the UAE so this means that people are visiting the Emirates to travel and shop. This is going to be one long season to wait. For sure by the end, I will have completed a year's worth of work experience in Dubai!