Just recently, we shared about the upcoming Dubai Shopping Festival (DSF), which will be held on the last week of December up to February next year. To kick off this much-awaited event, there will be 12-hour mega sale in participating malls and outlets with 25% to 90% OFF on merchandise.
The 12-hour mega sale will be held from noon until midnight on 26 December 2019. Huge discounts, exclusive rewards, live entertainment, and prizes galore await all shoppers from the list of participating malls.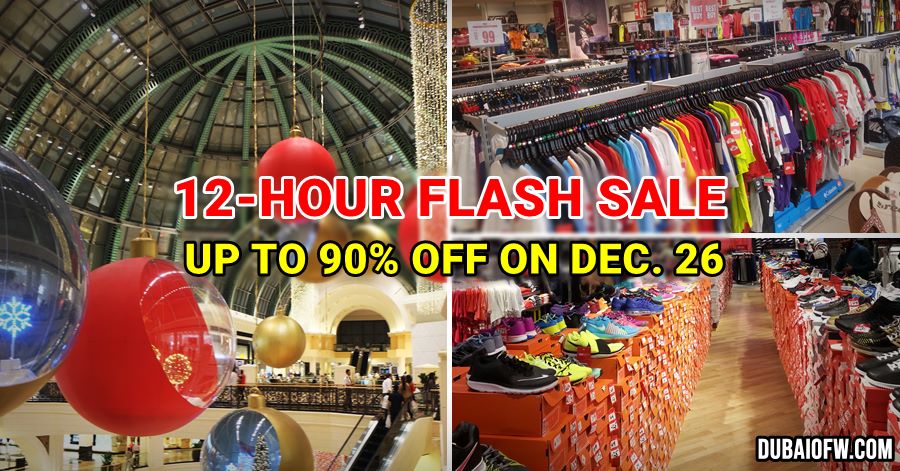 25th Season of DSF Opens with a 12-Hour Mega Sale in Majid Al Futtaim Malls
The Dubai Shopping Festival will be held in City Centre Al Shindagha, City Centre Barsha, City Centre Deira, City Centre Me'aisem, City Centre Mirdif, and Mall of the Emirates. Shoppers can look forward to amazing bargains — from 25 to 90 percent discounts on various products!
Meanwhile, those who join the 12-hour mega sale will enjoy:
Exclusive Rewards
Live Entertainment
Product Launches
Raffle Draw
Along with huge shopping discounts, the event will also offer raffle draws with prizes including luxury cars, gold and cash.
As a bonus in celebration of 25 years of Dubai Shopping Festival, shoppers will also have the chance to enter an exclusive raffle draw. To try your luck, spend AED300 at participating stores and you could be one among 25 winners to get a MAF gift card worth AED10,000 to spend on more fun buys during the month-long shopping festival.
Other events planned during DSF include concerts featuring famous artists, firework displays, and cultural activities in malls.
The Dubai Shopping Festival is one of the most-awaited shopping events of the year. Indeed, now is the time to get your holiday shopping done and reward yourself for all your hard work! Here's a list of the top malls in the UAE to get you started!
Reminder during Flash Sale
Before you head to the shopping malls, we want to share a tip to please be careful when going to these sale. While Dubai is strict in implementing security and safety to its residents, it is still important that we should make sure to practice safety and avoid bumping into people just to grab an item.
Let's all respect each other and try not to shove or go beyond each person's space especially when safety is already a concern. Take care everyone and always be mindful! Enjoy the shopping!