The Madinat Jumeirah Festive Market is inarguably the best Christmas market in Dubai. However, this year 2020, the people behind it have announced that they will not be pushing through with the usual Christmas Festive Market. Instead, they will still celebrate the festive spirit this season with a variety of activities for visitors.
Also Read: 22 PHOTOS: Christmas Festive Winter Garden at Habtoor Palace Dubai
While we understand that the celebrations have been minimized in Dubai due to safety precautions, it's still great that this famous tourist destination has launched some activities to keep the festive mood going.
Festive at Souk Madinat
10th – 26th December 2020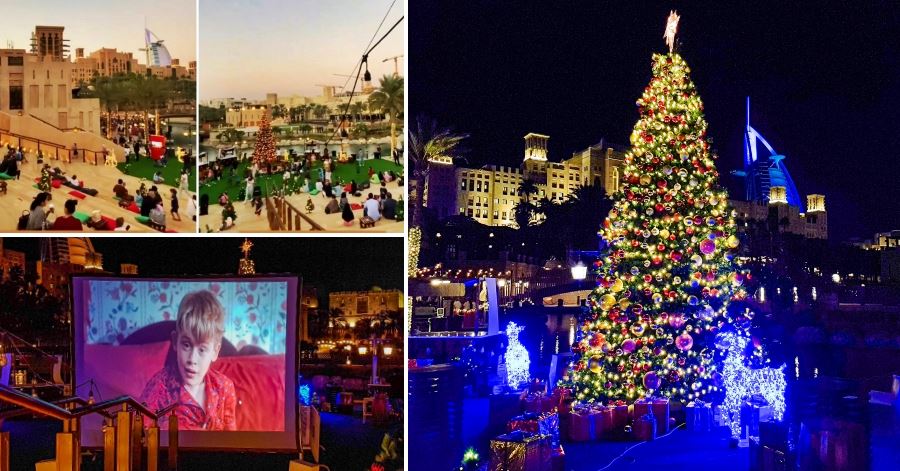 Festive Garden at the amphitheater of Souk Madinat Jumeirah
What to Expect at Souk Madinat Jumeirah this Christmas 2020
So what can you expect this time?  Here are some of the activities:
Santa's Workshop – Daily from 12pm to 10pm at the Central Courtyard
Festive Garden – Daily at the amphitheater
Santa's Grotto – Daily from 4pm to 7pm at the Central Courtyard
Festive Movie Nights – New this year, Souk Madinat Jumeirah has covered the Amphitheatre with comfortable bean bags, so visitors can enjoy movie nights with holiday favourites including Home Alone, The Polar Express, The Grinch, and Daddy's Home will be screened every evening at 7:30pm.
We visited this place during a weekday and for us, the main highlight is in their amphitheater where you can lounge in bean bags and enjoy movie nights of various Christmas movie classics.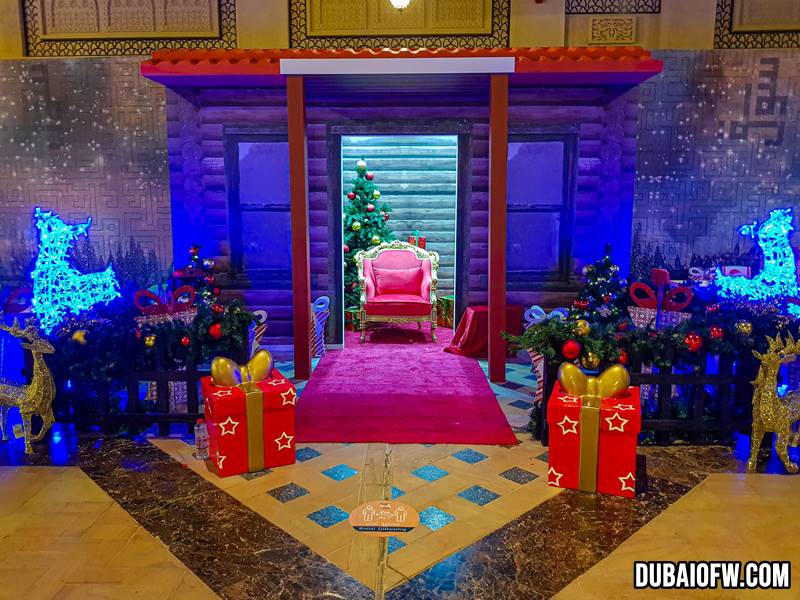 Santa's Grotto – visit Santa from 4pm to 7pm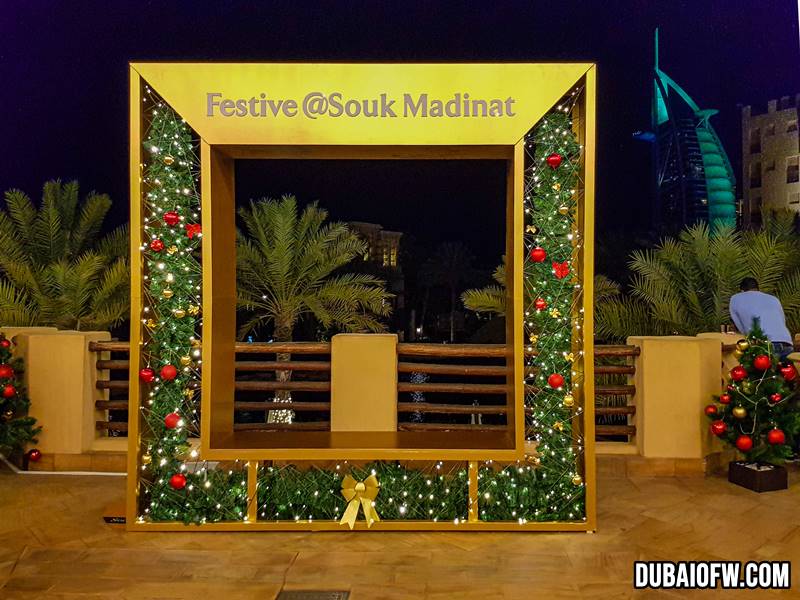 Christmas picture frame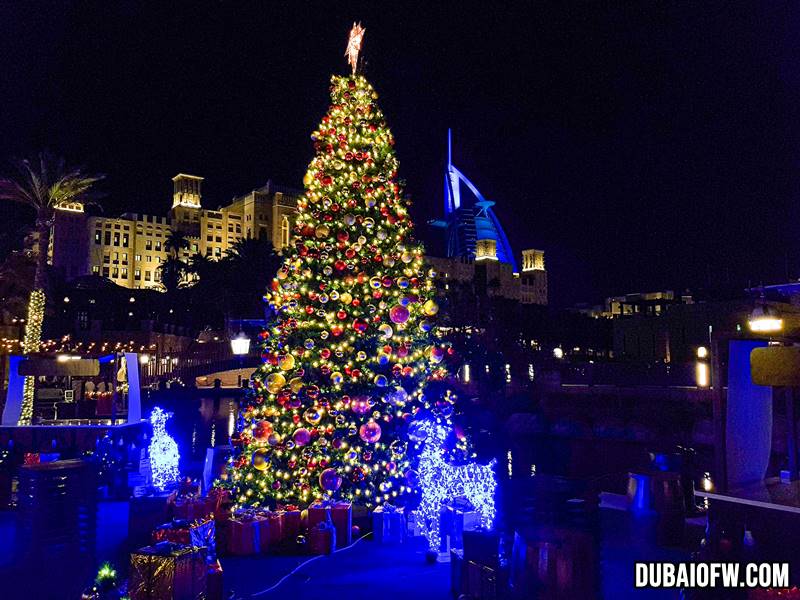 Christmas Tree in Souk Madinat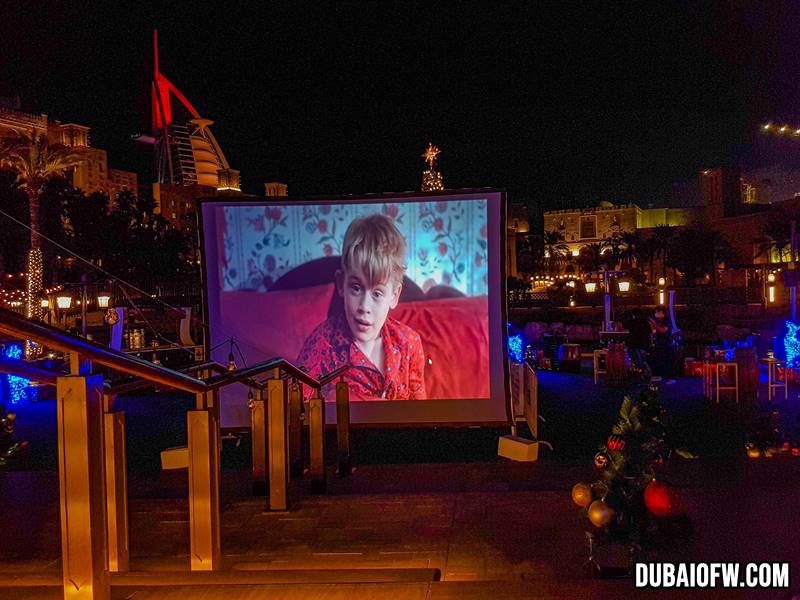 Home Alone movie night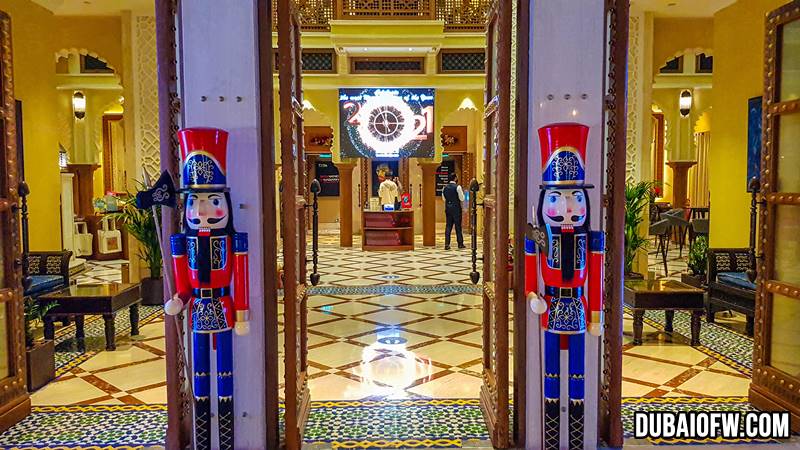 Nutcracker soldiers
Colorful lights inside the market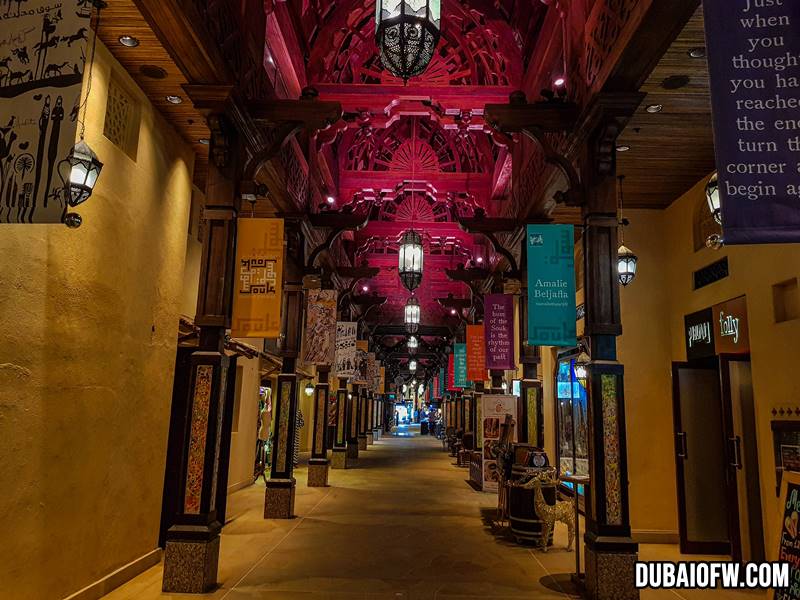 Souk Madinat Jumeirah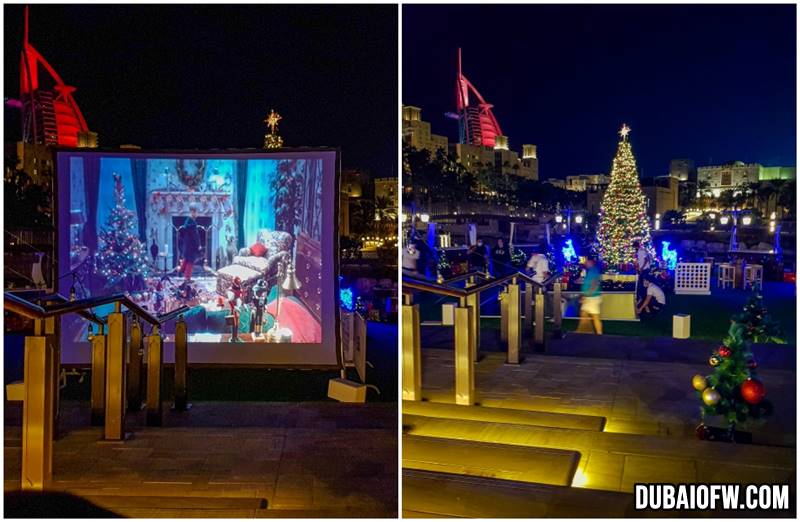 enjoy movie nights
Photos of Festive @SoukMadinatJumeirah
The event is a bit calmer and more intimate, but we are still happy that they did their best to put up a festive celebration. After all, we are all still adjusting the new normal and following precautions according to the safety guidelines.
Below are some pictures you can find based on our visit on a Thursday.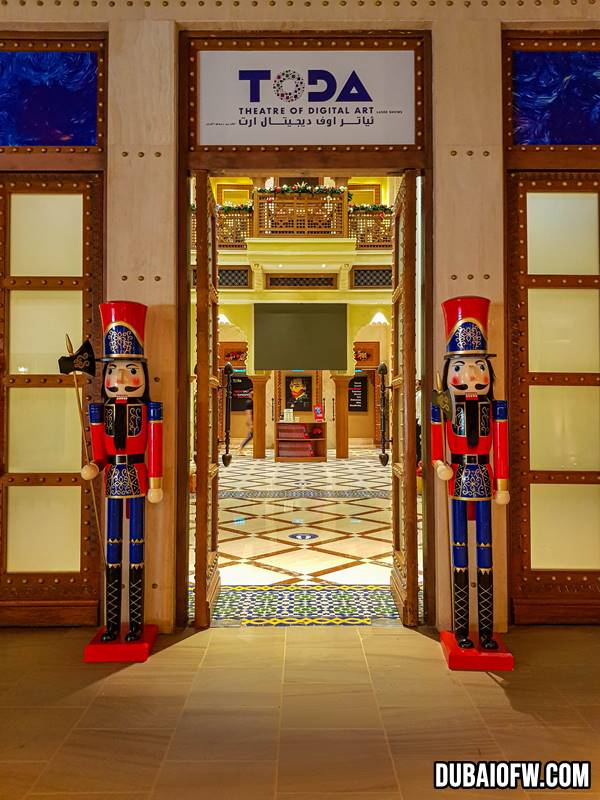 Christmas decor in the Souk
Theater of Digital Art Experience
On another note, we also visited the Theater of Digital Art where you can have an immersive art experience featuring works from various painters. We highly recommend you check it out as it's a beautiful display which also celebrates the importance of classic painters and their artwork. It makes you appreciate art from various artists from different generations.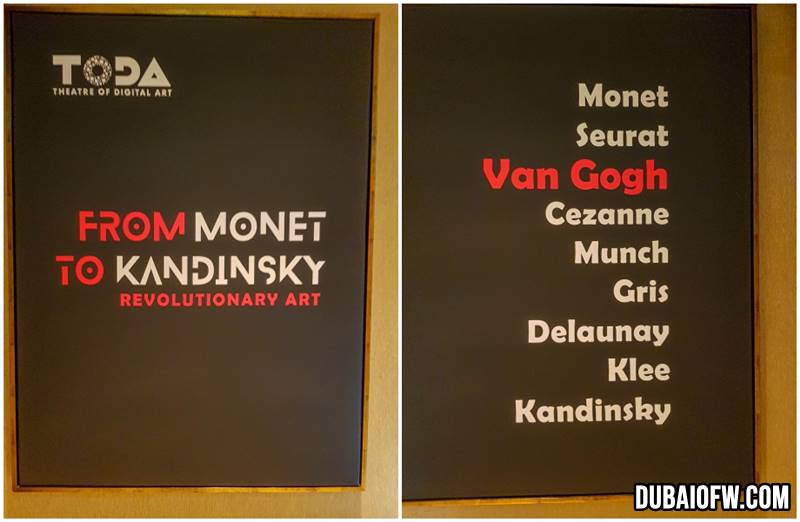 From Monet to Kandinsky – Revolutionart Art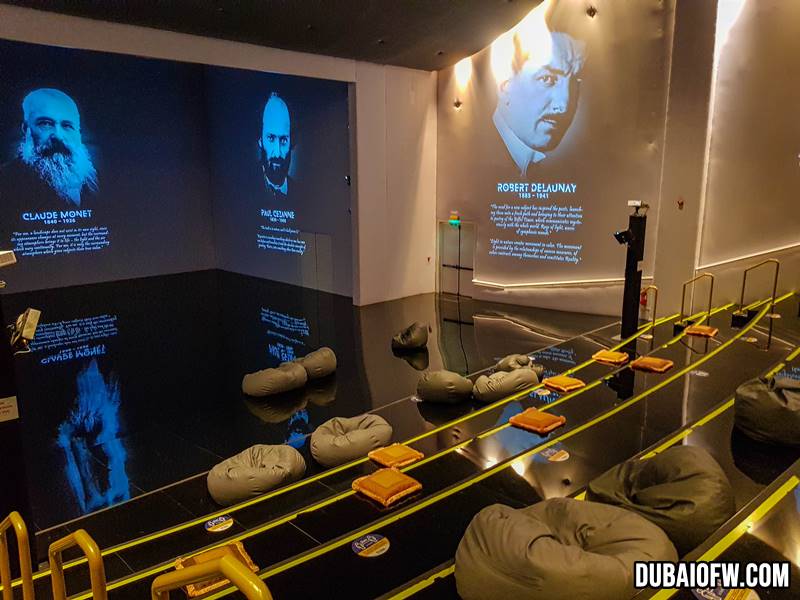 inside the theater of digital art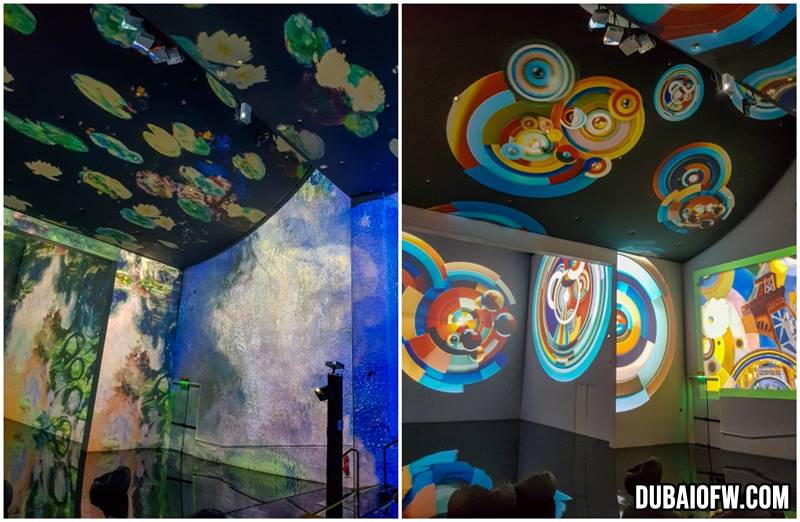 Monet, Suerat, Van Gogh, Cezanne, Munch, Gris, Delaunay, Klee, Klandinsy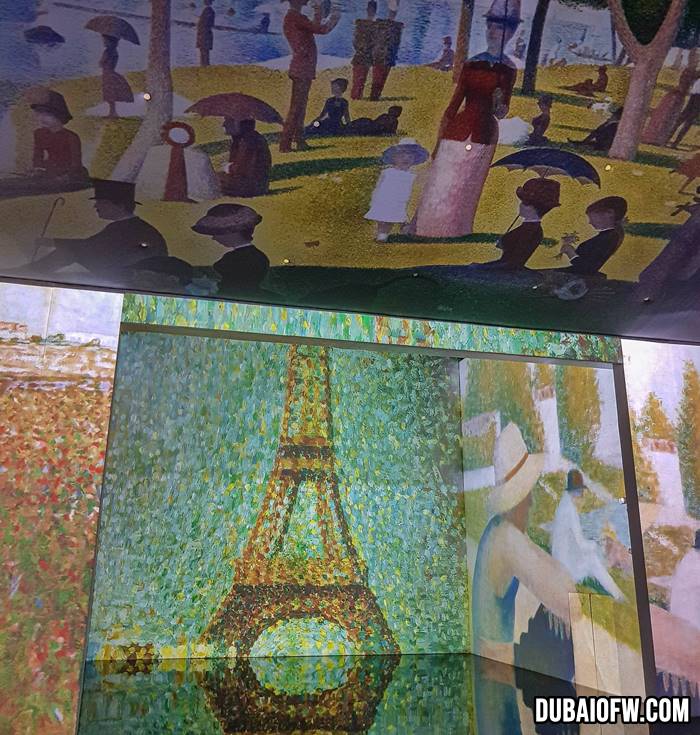 classic paintings rendered in creativedigital art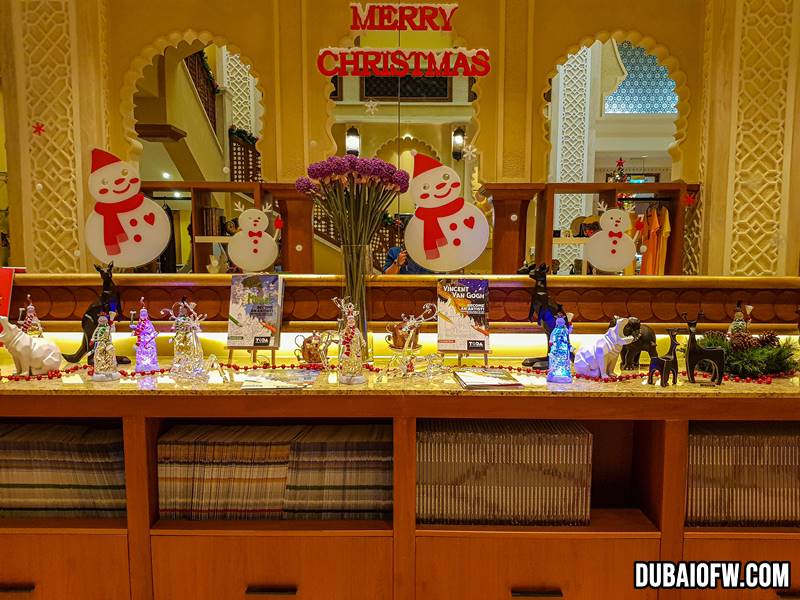 Christmas decor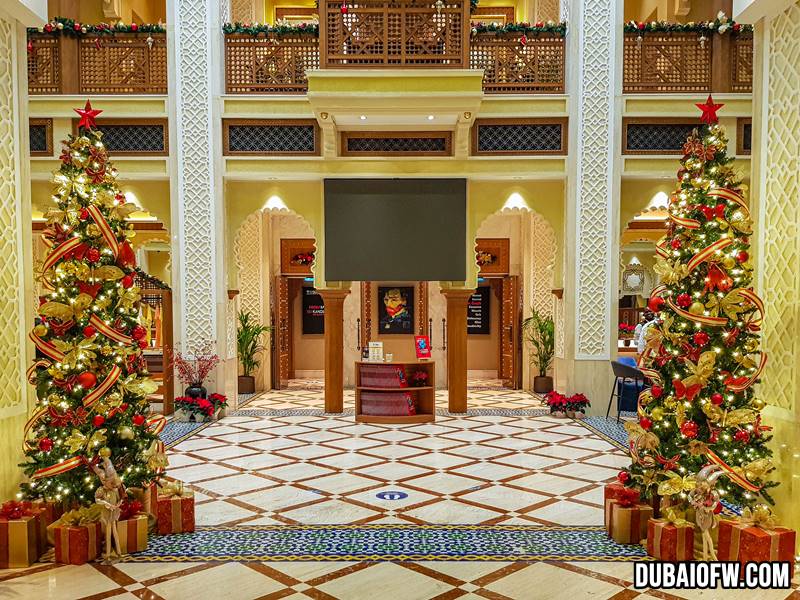 Festive Mood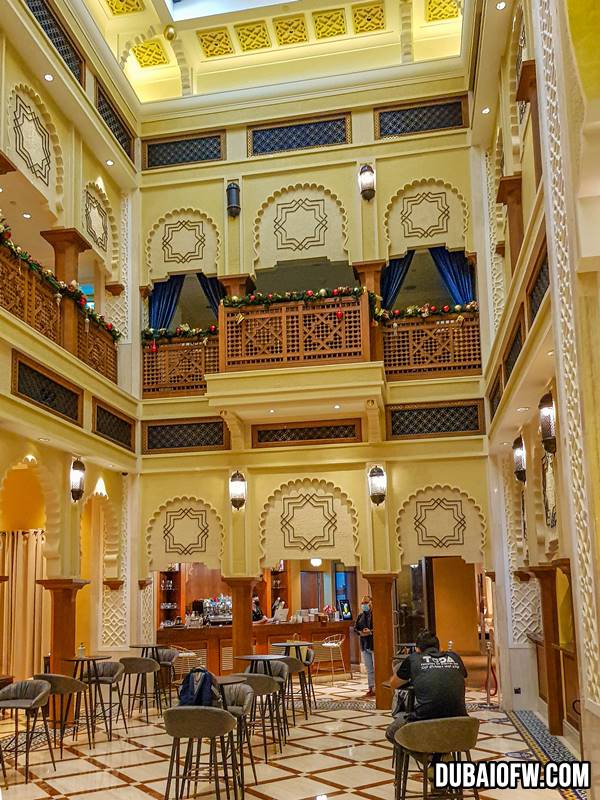 lovely and high ceiling at Theater of Digital Art
Restaurants inside this tourist attraction are also decorating their stores in festive spirits. So even if it may not be as grand as previous festive markets, Souk Madinat Jumeirah is still worth visiting especially now that the weather much cooler to go outside in Dubai.
Still, stay safe and enjoy everyone!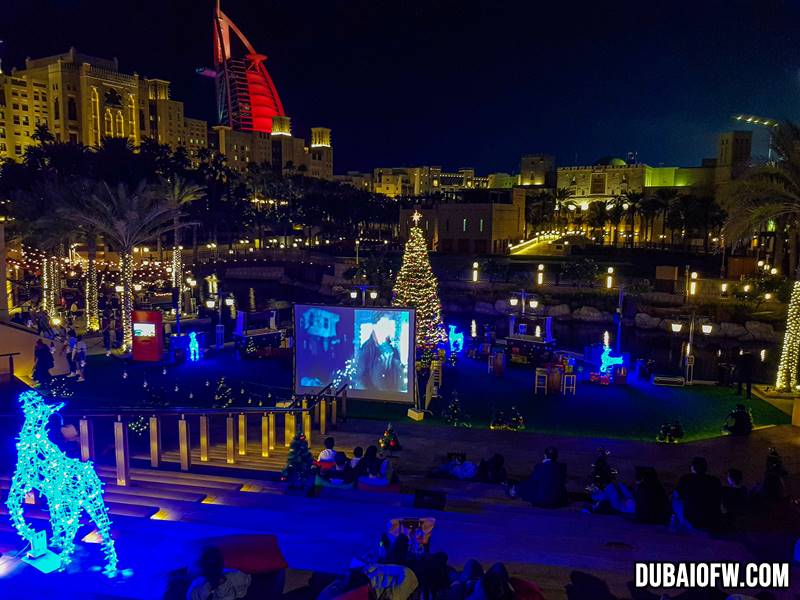 amphitheater at Souk Madinat Jumeirah
Contact Information
Souk Madinat Jumeirah
Address: King Salman Bin Abdulaziz Al Saud St – Al Sufouh 1 – Dubai
Telephone Number: +971 4 366 8888
Website: https://www.jumeirah.com/en/article/experiences/dubai/souk-madinat-jumeirah
Facebook: @soukmadinatjumeirah
Instagram: @soukmadinatjumeirah
Google Map Location
Below is a map guide to the location of Souk Madinat Jumeirah. They have parking but be advised that you may have challenges looking for a parking space since their parking area may not be able to handle the capacity of visitors.