If you are a Bollywood movie fan and you're looking for some excitement, just head to Bollywood Parks in Dubai Parks & Resorts. This is a theme park that transforms Bollywood blockbusters into thrilling rides and exciting activities. Read on to find out more about this one-of-a-kind theme park.
You don't have to travel all the way to India to see the country's spectacular entertainment and try its tantalizing food. Simply go to Bollywood Parks and have an amazing experience!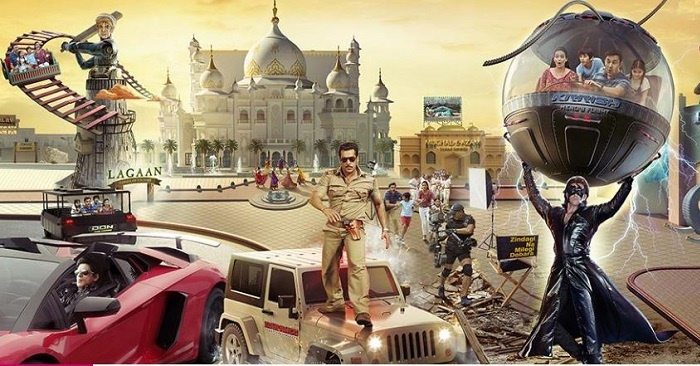 What to Expect at Bollywood Parks Dubai in Dubai Parks and Resorts
The park consists of five "zones," each of which features Bollywood-themed rides and entertainment:
Bollywood Film Studios. This zone features a multi-sensory 4D theatre, where you can experience the adventures of Bollywood superheroes. Let Krrish take you for an amazing ride around India's landmarks while saving the world from aliens. Meanwhile, join RA.One for an exciting ride in the virtual world.
Bollywood Theme Park. A zone where you can find live entertainment, Bollywood Theme Park also features delightful cafes and restaurants.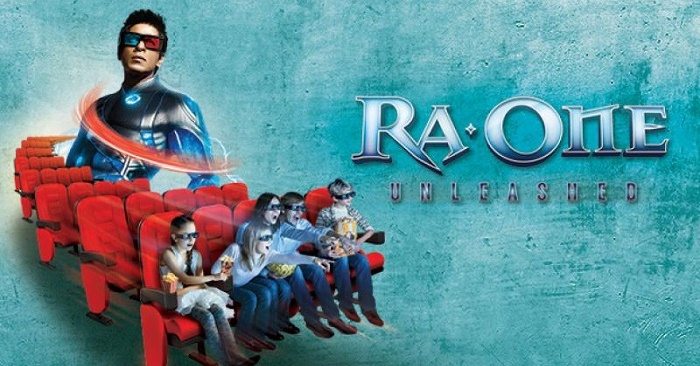 Mumbai Chowk. This zone takes you to the streets of Mumbai, which is famous for its great food and shopping centers. Here, you can also try a 3D media tunnel ride, which follows the Don, an elusive mafia boss, as he tries to escape in the beautiful city of Dubai.
Royal Plaza. If you are looking for some classic entertainment, just go to the Rajmahal Theater in the Royal Plaza zone. Get ready to watch the first ever Broadway-style Bollywood musical in the region!
Rustic Ravine. This zone highlights the beauty of rural India, as well as the thrill of Bollywood films. Sholay is a 3D interactive ride that enables you to compete with your friends as you target the bad guys. Meanwhile, Dabangg presents the adventures of Chulbul Pandey as he takes on some villains to rescue a damsel in distress. Moreover, Lagaan pits you and the hero Bhuvan in an exciting cricket match against the British Raj.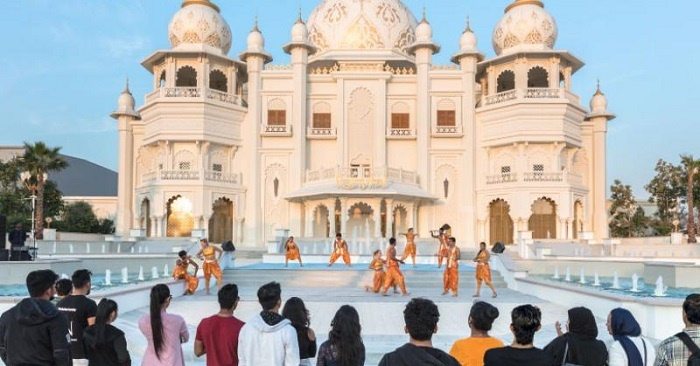 Where to Eat at Bollywood Parks
After trying out rides and watching Bollywood entertainment, you can grab a bite in any of the park's cafes and restaurants:
Juhu Juice Bus. Based on the popular double decker buses of Mumbai, the Juhu Juice Bus is a place where you can relax and quench your thirst.
Jumbo Cafe. Craving for some Indian fastfood? Jumbo Cafe is the place to go.
Mughal-E-Azam Shahi. This restaurant features authentic Indian cuisine, as featured in the film Mughal-E-Azam.
Rock On!! As the name suggests, this dining venue is based on the popular Bollywood musical Rock On!!
Spicy Dhaba. In India, a "dhaba" is a roadside cafe that serves authentic Punjabi cooking, such as curry and tandoori. If you're looking for some awesome Indian dishes, this is it!
Studio Canteen. Craving for some Western food? Just head to the Studio Canteen for a burger, pasta, pizza, and dessert.
Victoria Station Cafe. This cafe features a replica of a Mumbai train set in the popular Victoria Station. You can enjoy the view while trying out some Indian fastfood.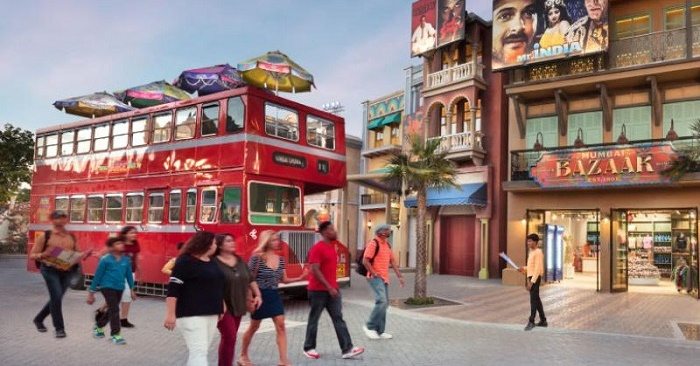 Video: Dubai Bollywood Parks
Here's a video of Bollywood Parks to give you an idea when you visit this unique theme park attraction:
Ticket Prices and Schedule
The schedule for Bollywood Parks is as follows:
Saturday to Wednesday: 12:00 pm – 9:00 pm
Thursday and Friday: 12:00 pm – 10:00 pm
Meanwhile, here are the ticket prices (note, these prices may change without prior notice)
One Day Ticket – starting from AED 215
Annual Pass – AED 755 (unlimited access for a year)
Resident Offer – AED 165 (until March 31 only)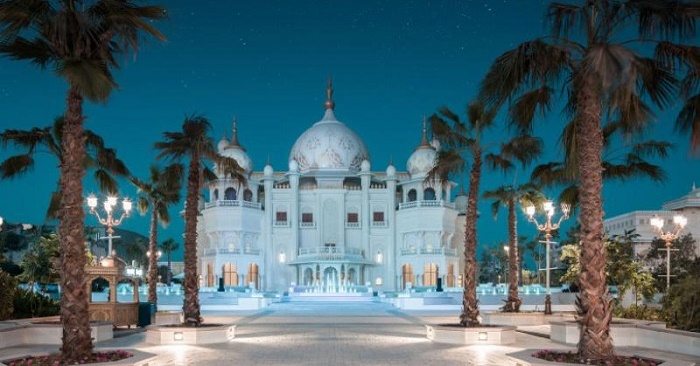 Contact Information
Address: Sheikh Zayed Road (across from Palm Jebel Ali), Dubai, UAE
Email: amazingservice@dubaiparksandresorts.com
Phone: 800 AMAZING (2629464) (Within UAE) / +971 4 820 0000 (International)
Website: https://www.dubaiparksandresorts.com/en/discover/bollywood/zones
Google Map Location
Here's a map guide to the location of Bollywood Parks Dubai: