If you're still thinking about where to go this weekend, we've got fun-tastic news! Bollywood Parks has announced an amazing offer that we simply cannot miss!
As the name suggests, Bollywood Parks is a family-friendly theme park inspired by the fabulous films and personalities of Bollywood. With rides, shows, and live performances, it is part of Dubai Parks and Resorts, the leading integrated theme park destination in the region.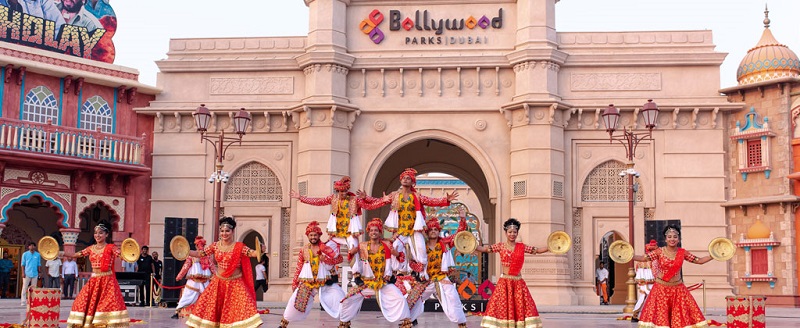 Bollywood Park Announces "Leap Year Offer"
From 27th to 29th February 2020, Bollywood Parks is having a "Leap Year Offer." For only AED 29 (per day per person), you can enjoy full-day complete access to the park, unlimited rides, and live entertainment shows. What's more, you can grab a bite at the themed restaurant and live station food counters, plus join in the exciting carnival games. Yay!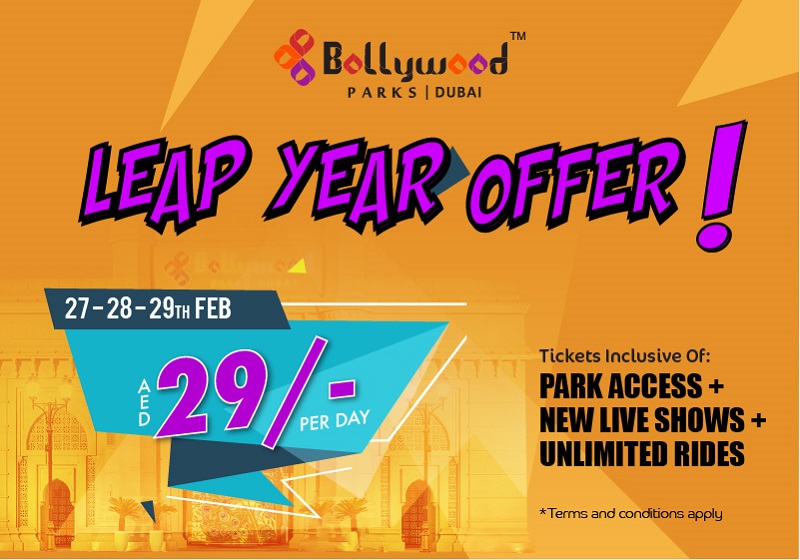 What can you expect to see at Bollywood Parks? Here are just some of the theme park's attractions:
Entry Plaza Stage. Even before you enter the theme park, there's already a live show! Get ready to be welcomed by dancers in colorful garb, performing a traditional dance to lively Bollywood music.
Bollywood Boulevard Stage. As soon as you enter Bollywood Parks, you'll be amazed by heart-thumping music and performances, featuring Bhangra, Garba, Kathakali, and other traditional dance styles!
Lagaan: Champaner Cricket Carnival. Based on the iconic film, Lagaan, this carnival is reminiscent of a rural Indian village celebration. Kids of all ages will enjoy riding the carousel and Bhuvan's wheel, a mini Ferris wheel. There are also vendors selling yummy snacks and trinkets for everyone!
Cross Roads Stage. Bollywood is all about music and dancing, so don't be surprised when a set of performers suddenly break into a lively performance, right in front of your very eyes!
Rajmahal Theatre. Situated in the heart of Bollywood Parks is the Rajmahal Theatre, a magnificent structure inspired by the royal palaces of India. With an 856-seating capacity, this venue may also be rented to host private weddings and other special events.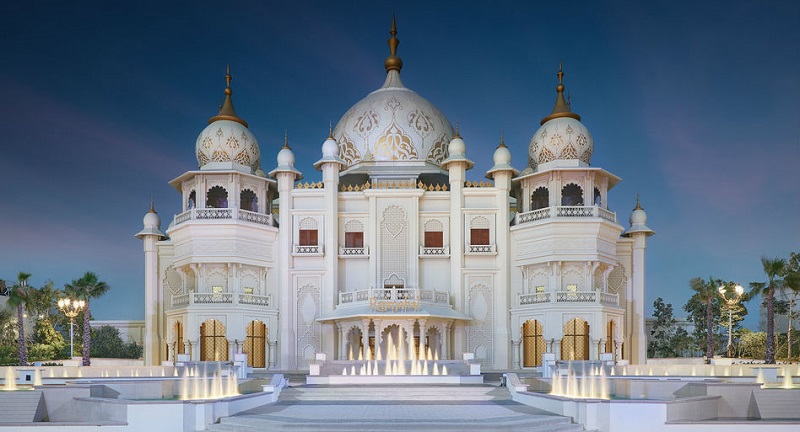 Don: The Chase. This is an exciting 3D media tunnel ride, featuring the dangerous world of Don, the ever elusive mafia boss. Join a heroic team of Interpol agents as they rush past skyscrapers and other landmarks to catch the notorious Don!
Mumbai Express Stage. Get on board this famous train and double-decker bus, and show off your moves while dancing to the beat of classic Bollywood music and trendy new tunes!
Krrish: Hero's Flight. This is a 4D flying theatre ride with Krrish, your personal superhero! Get ready to see India's amazing landmarks while witnessing a battle to save the earth from aliens!
Mughal-e-Azam. This is a fine dining restaurant based on a 1960 film, which follows the love story of Mughal Prince Salim and Anarkali, a court dancer. Featuring elegant interiors and authentic cuisine, it is definitely a place fit for royalty!
Grand Parade. Bollywood films often end with a spectacular dance featuring all the actors. At Bollywood Parks, your day would not be complete without the Grand Parade at closing time… simply because, in Bollywood, the dancing never really ends!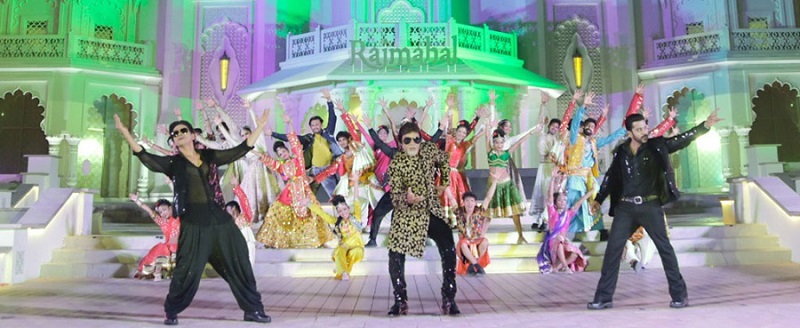 Are you excited yet? For more information about the Leap Year Offer or to book your tickets, please visit the official website of Bollywood Parks.
If you haven't experienced a Bollywood-style celebration, then it's time to take advantage of this latest offer and head to Bollywood Parks! In the meantime, check out this list of 15 best things to do in Dubai with kids, just in case you need more family weekend ideas!