Are you ready for this? Laguna Waterpark is having a "Kids Go Free" promo this March, and we are beyond excited! What better reason to prepare our swimming gear and spend some fun with the family, ey?
You heard that right! From 1st to 26th March 2020, each kid accompanied by a paying adult can enter Laguna Waterpark FREE of charge. Take note that this offer is available on "weekdays" only (from Sunday to Thursday), so it's best to mark your calendars as early as now… and set an after-school "date" with the spouse and kids!
Laguna Waterpark Holds "Kids Go Free" Promo Next Month
Situated in the heart of La Mer Dubai, Laguna Waterpark is filled with exciting rides, amazing slides, and other awesome attractions. It features four distinct zones — Relax, Slide, Splash, and Surf — each with its own set of rides and slides for swimmers of all ages.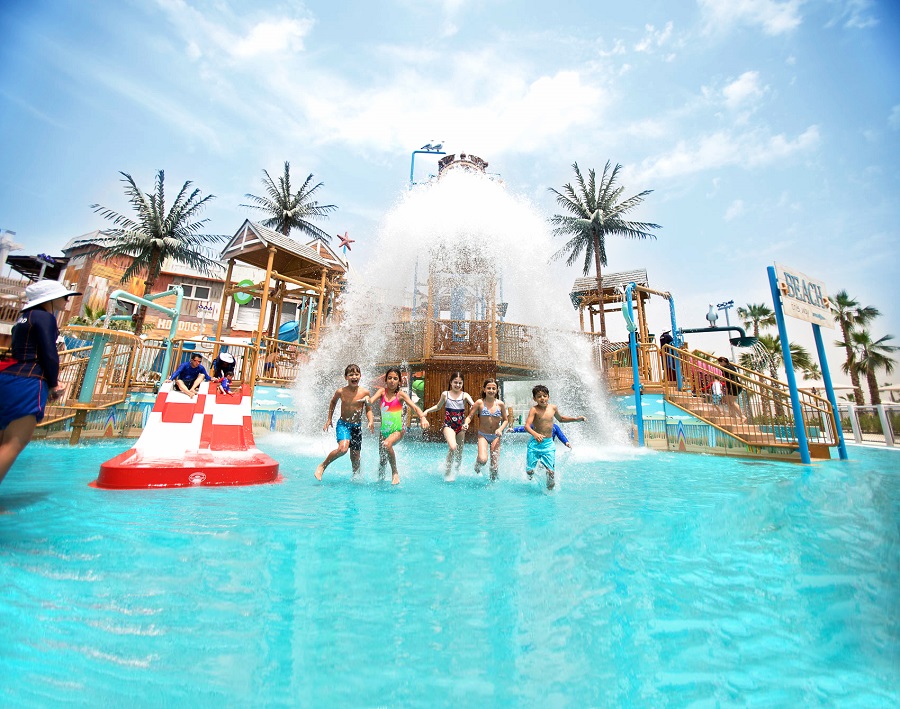 The park offers a dedicated children's zone, where the little ones can play to their hearts' content. The Splash Pad, for example, consists of splash pools, "rain," and squirting water that is sure to delight the senses! Likewise, the fun-filled AquaPlay includes mini water slides as well as a gigantic "soaker" bucket that can carry water equal to 44 bathtubs! Cool!
Meanwhile, older children, along with the adults, shouldn't miss the Laguna Waterpark's thrilling rides: the Constrictor, a tube slide featuring steep turns and cool optical illusions; the Mad Racer, a double-lane slide where you can challenge your friend on a race to the bottom; and Free Fall, which literally sets you off on an adrenaline pumping drop to the pool below. Of course, keep in mind that there are minimum height requirements for these thrilling attractions!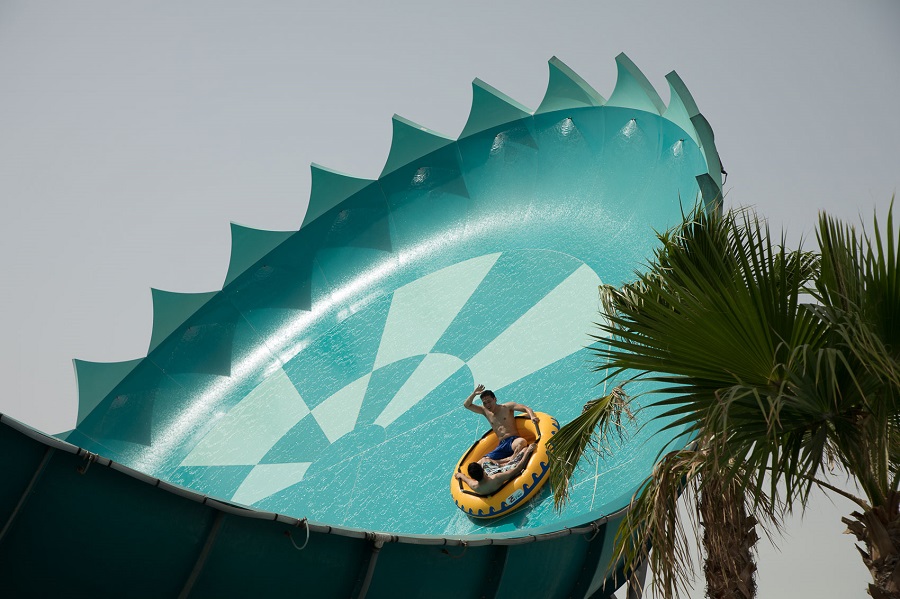 Meanwhile, if a leisurely swim is what you need, you can relax at the park's infinity pool and lazy river. There are also luxury cabanas where you can simply lie down and gaze at breathtaking views of the gorgeous Arabian Gulf.
Aside from offering unlimited re-entry, Laguna Waterpark includes direct access to the beautiful La Mer beach, which is open from 10 am to 6 pm daily. Entrance for adults costs AED 175 per head, inclusive of unlimited food and beverages all day long. Wow!
"Kids Go Free" Promo Details
Once again, here's what you need to know about the waterpark's latest promo:
WHAT: "Kids Go Free" Promo
WHERE: Laguna Waterpark
WHEN: 1st to 26th March 2020 / Weekdays only (Sunday to Thursday)
DETAILS: Free entry for children (9 years old and below) for every paying adult
For more information about the "Kids Go Free" promo or to book entry tickets, please visit the official website of Laguna Waterpark.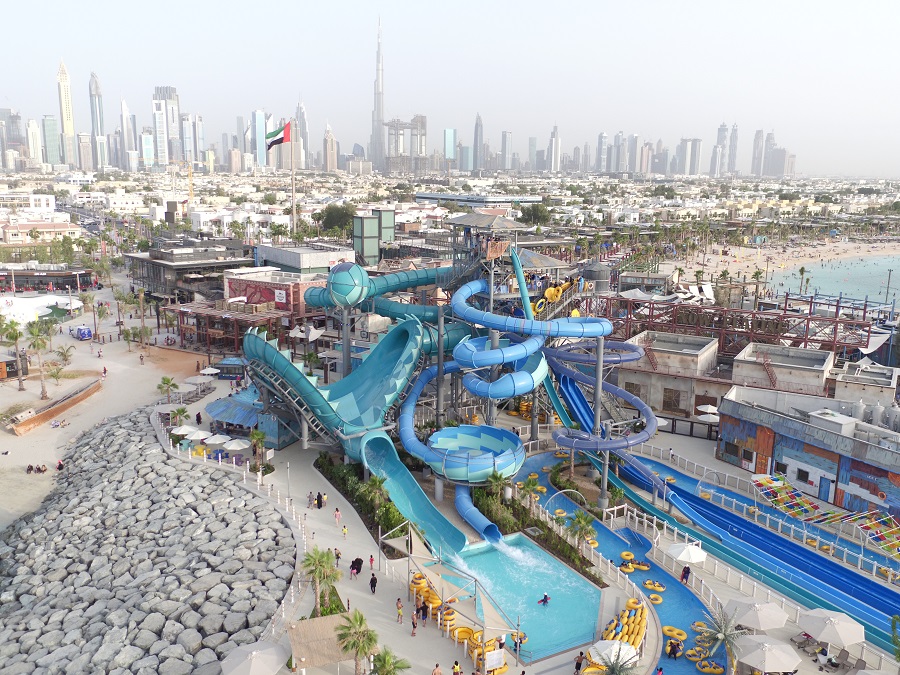 Now that the weather is warming up, it's time to think of ways to have some fun in the sun! And you can start by taking advantage of Laguna Waterpark's "Kids Go Free" promo. On the other hand, if you are looking for something more unique and "out there," check out these 10 best luxury desert resorts in the UAE, which you can discover with the whole family!