Upon arriving in Dubai, first-time travelers often gaze at the city's glittering skyscrapers, buildings, and modern architecture. So when they learn and discover Old Dubai, which goes way back into the city's colorful past — they are often amazed and surprised.
At the heart of Dubai's historic charm is the Bastakiya Quarter, also known as Al Bastakiya. You can catch a glimpse of this charming village across the Dubai Creek. Setting foot into this place is like being transported into a whole new (or rather, "old") world.
Related Post: Top 20 Things to Do in Dubai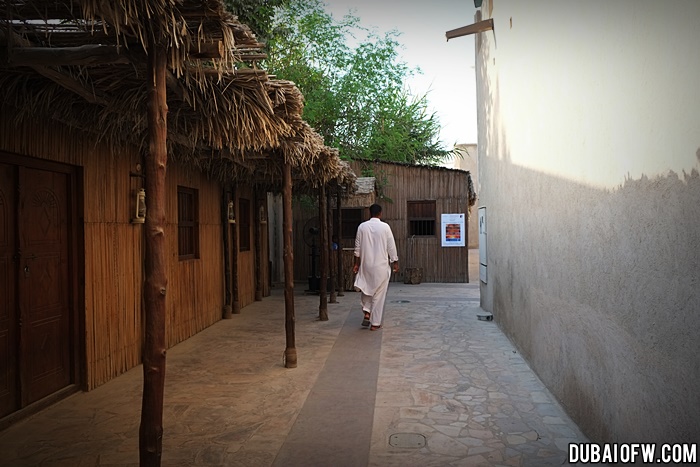 going inside Bastakiya
spices sold in the alleys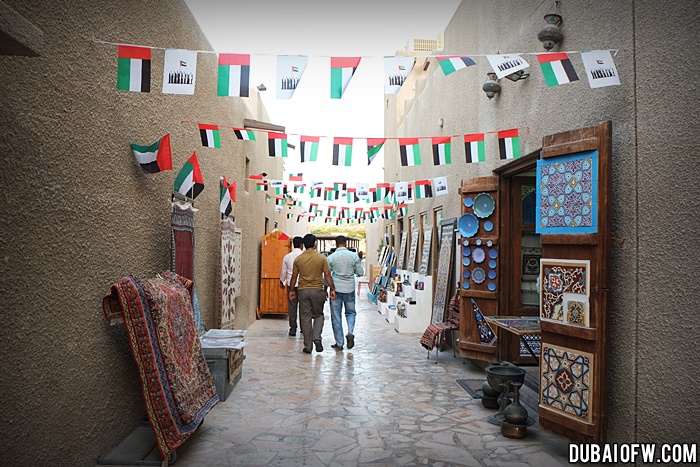 Bastakiya is a great place for photo op
Exploring the Bastakiya Quarter of Dubai: Places to Visit
As you stroll along Al Bastakiya, get ready to discover these places. The best part is that it's not expensive to travel to this side of Dubai.
Al Fahidi Fort. This is one of Dubai's most popular historical landmarks. Centuries ago, the fort was constructed to protect the city from invaders. It used to be the king's residence, before becoming a storage warehouse for ammunition, and eventually, a prison. Today, the Al Fahidi Fort houses the Dubai Museum, which preserves and presents the city's history.
Dubai Museum. The museum contains artifacts and replicas that tells us about the city's past. There is a life-sized wooden boat that the old villagers used to ride along the Dubai Creek. Moreover, there are models of villages that include traditional Arab houses and bustling souks.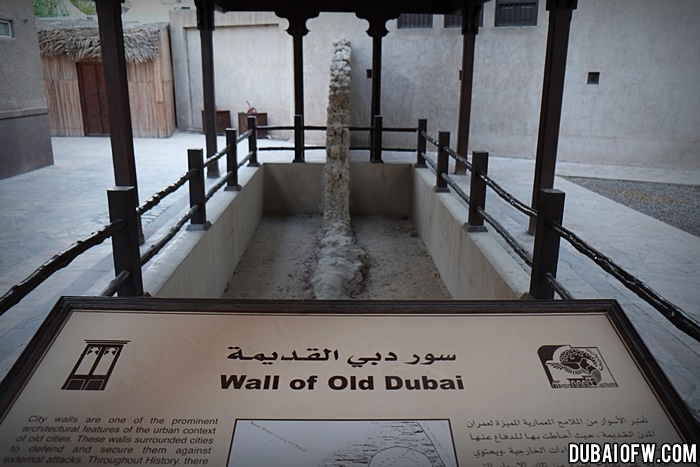 Wall of Old Dubai.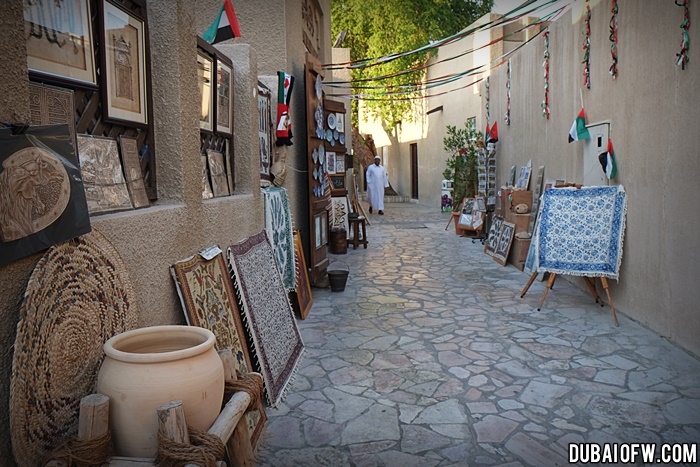 alleys with shops selling souvenirs
Wind Towers. Long before the age of air-conditioning, the villagers of Al Bastakiya knew how to keep their houses cool. Their homes include wind towers or "air coolers," which kept the interior cool despite the warm weather outside. These wind towers have been keeping traditional houses cool for hundreds of years!
Heritage Houses. Aside from wind towers, the houses in Al Bastakiya showcase beautiful courtyards, wooden carvings, hanging oil lamps, decorative grills, and other traditional features. Some of these houses have been transformed into cafes, boutique hotels, and art galleries, which is the perfect place to buy a souvenir.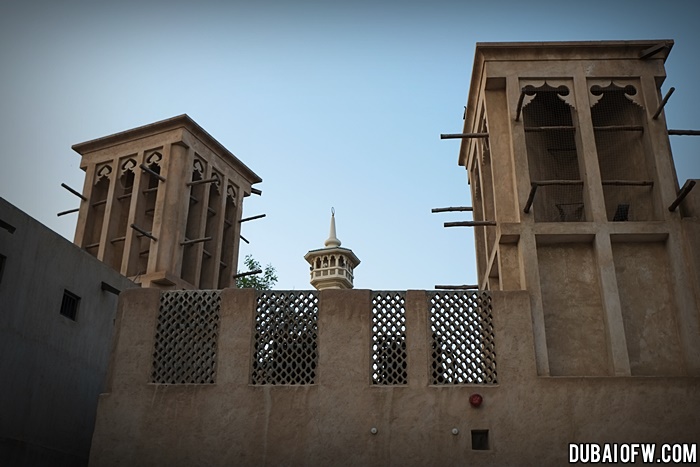 wind towers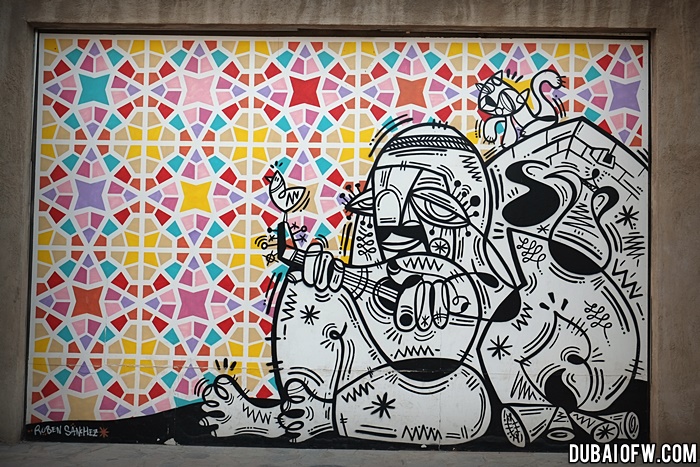 wall art
Every place has a great history behind it. In the city of Dubai, you can revisit history simply by heading to the Bastakiya Quarter. Upon exploring its heritage houses, galleries, and landmarks, you will definitely be filled by a wonderful sense of discovery and wonder.
This is one of the places we recommend because it's really a relaxing and quiet place. There will be other tourists around but you can enjoy a different side to the usual glitz and glamour that Dubai is known for. We suggest you check this place out for yourselves.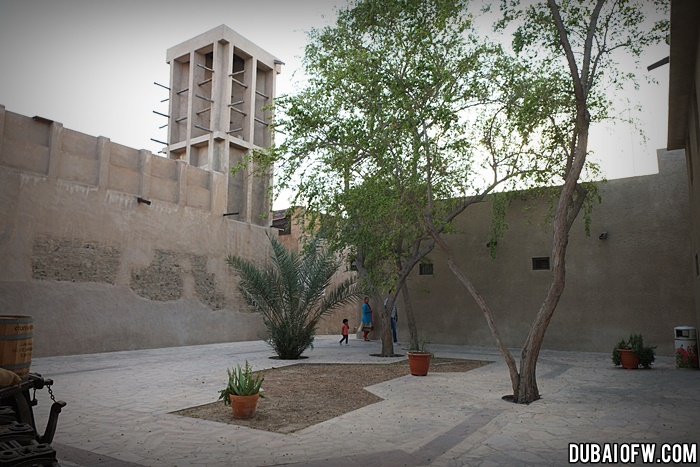 court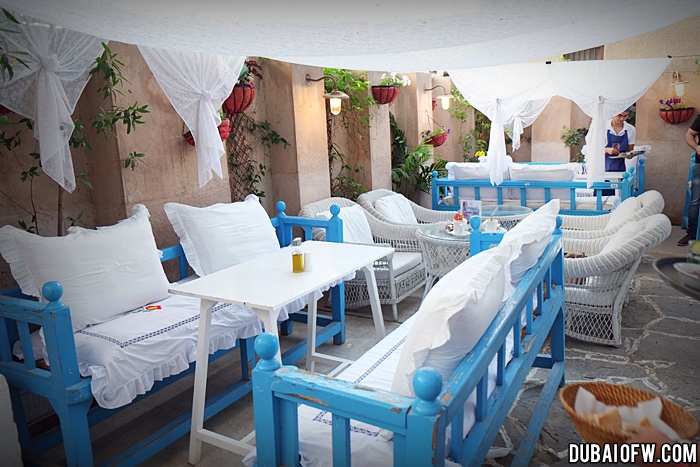 at Arabian Teahouse cafe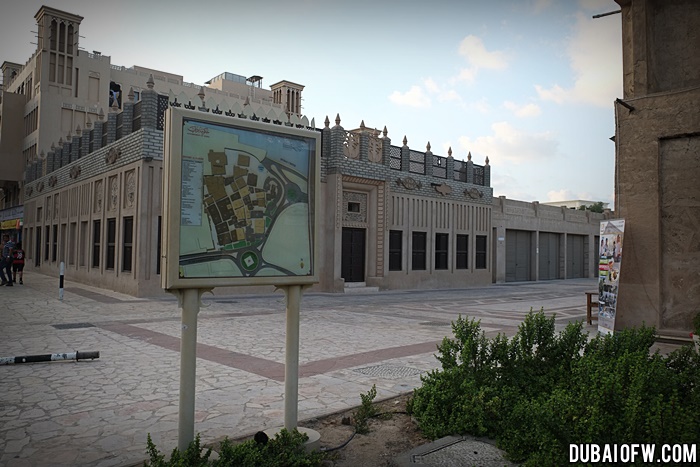 Bastakiya is just near the Al Fahidi roundabout
How to Get There
Here is a Google map to guide you where Bastakiya is located. The nearest metro station is Al Fahidi metro station (Green Line). You can walk from the exit of Al Fahidi station towards the Al Fahidi roundabout. Once there, you will see the Al Bastakiya area.