I was able to eat a camel burger in Dubai at the Local House Restaurant in Al Fahidi. This was my first time to try it and it wasn't as bad as I expected.
My brief boat ride to take a glimpse of the Old Dubai scene has led me to check out or make that, cross out the next off-beat food destination off my ever-growing bucket list namely, Local House Restaurant which is just right beside the Arabian Tea House.
Local house Restaurant is a traditional Emirati restaurant that has added a new entrée to its menu that it billed as a fat-free choice for carnivorous but health-conscious diners – Camel Burgers. (Yes that's camel meat, my friend. You heard it right.)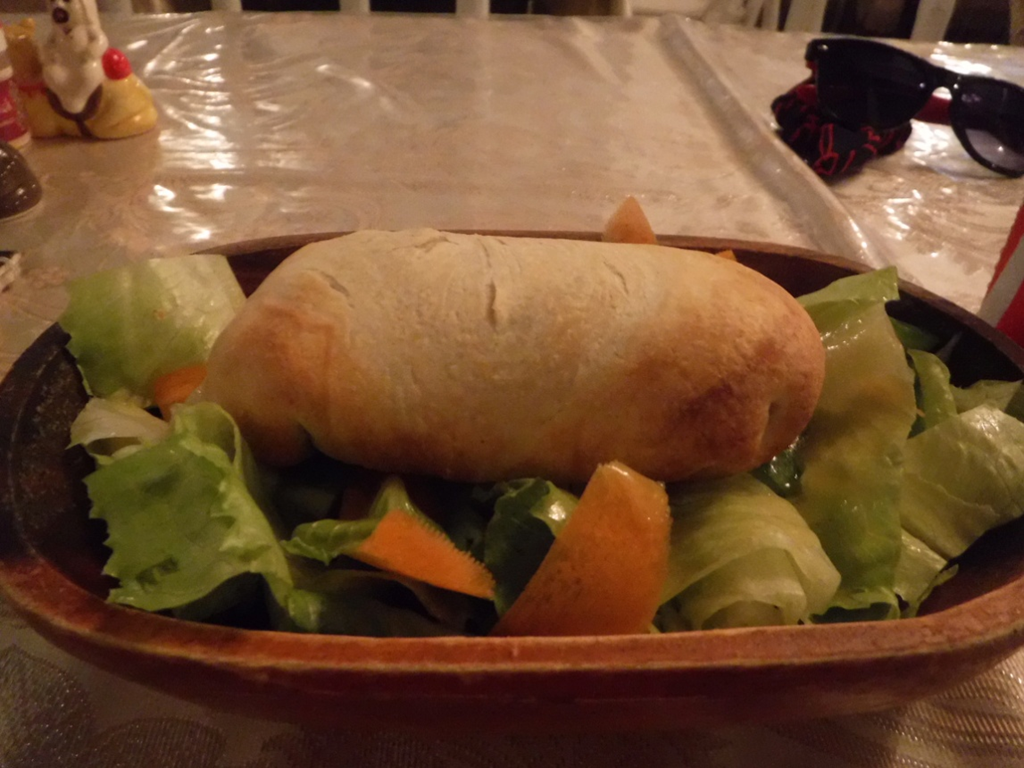 Camel Wellington at Local House Restaurant in Al Fahidi
Camel Burger at Local House Restaurant in Al Fahidi
I first heard of Camel Burgers through those random searches of unique and must-try places here in Dubai. This type of burger is dubbed as the newest "healthy" option on the Dubai menu mainly because based on research, these burger patties are in fact, fat- and cholesterol-free.
I remember opting to walk all the way from Al Ghubaiba Water Station to Al Fahidi Fort just to get to this restaurant and vowed not (for the life of me) to just give up or surrender and just hail a cab right away in exhaustion. After a few minutes of walking and asking people around for directions including a kind-hearted Indian lady, I finally found the intriguing restaurant that I was ardently looking for.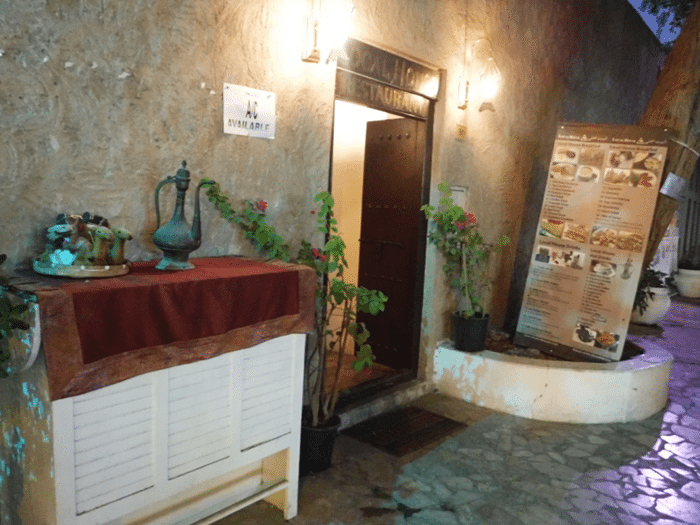 Found it at last!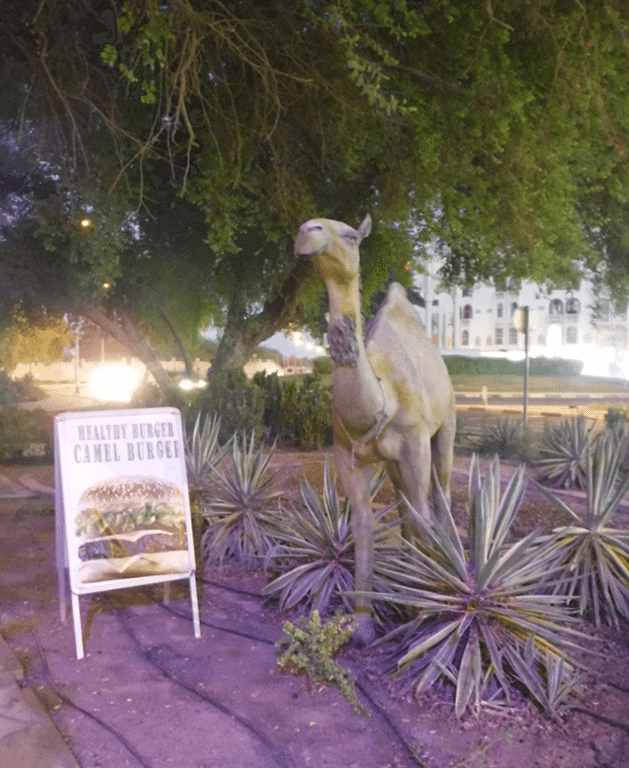 Let's get it on!
I recall silently reminding myself to order something else because I'm not sure how my tummy would react to this unlikely food. However, after putting much thought I finally decided to just let go and get a taste of that camel meat. After all, I came and walked all the way here, haven't I?
I had to ask the waitress how it tastes though, so that I'd know what to expect (yeah, I know I just spoiled the whole surprise food taste experience) and followed up my question by asking for some recommended camel meat dishes so that I could only take in just a few bites or small portions in case I couldn't finish the whole thing.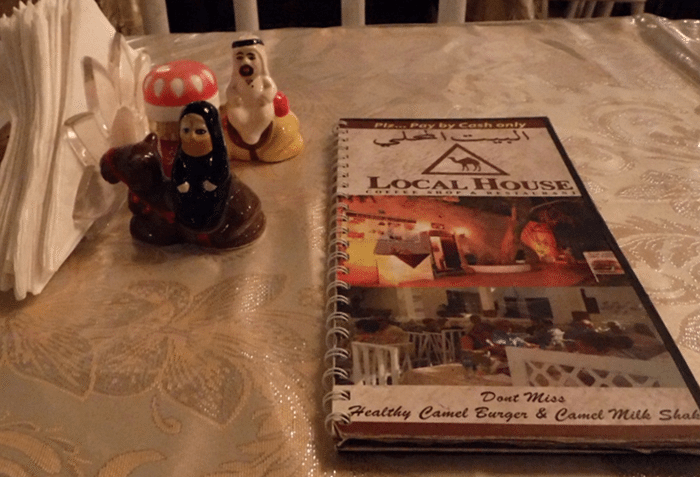 Hmm..let's see. What to order?
I picked Camel Wellington
Price: 35dhs
How the Camel Burger Tasted
I swear I was even thinking of ordering any strong drink just to try to mask the taste (yeah, I was that anxious and paranoid) but lo and behold! The lady was right – (spoiler alert) "It just tastes like beef only much tender".
It has a smoky flavor however the taste is mostly obscured by the ketchup-mayonnaise mix. Sweet and tangy that's how I would like to describe it. As for the after-taste, I didn't really have any and I was content to have it paired with cola.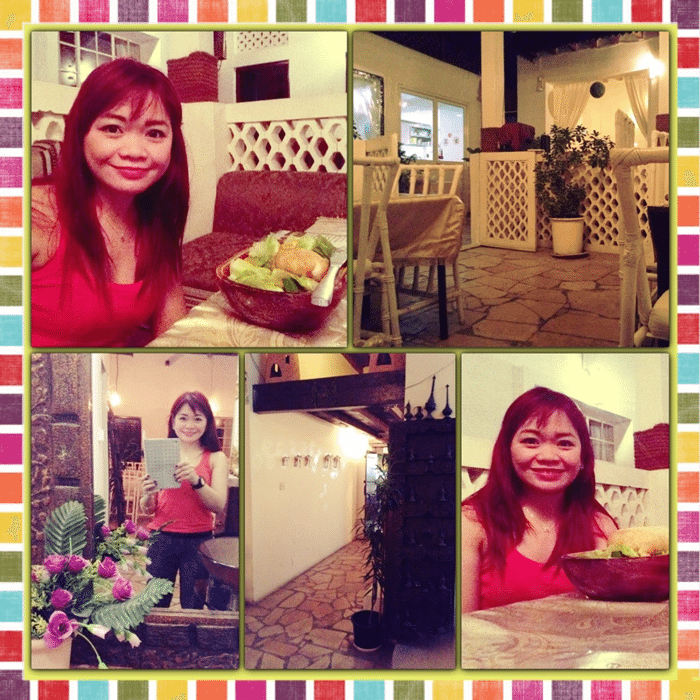 inside the restaurant in Bastakiya
So food trip (fear factor), check! Now if camel burger sounded strange and exotic to you, wait 'til you hear about their camel milkshake and other extensive camel-based offering on their menu like camel kebabs, camel steaks and camel biryani just to name a few. But personally, nahh I think I'm gonna have to pass the rest, for now.
I did it. And it tastes good!
I'm glad I didn't pass up the chance to try this new food and went on a culinary adventure during one of my countless me-times. Just as we are all stepping outside our comfort zone, the courage to sample a strange dish also does require a sort of leap of faith.
While I'm not really an adventurous eater so to speak, I do at times give myself a nudge as long as it doesn't involve moving insects or whatsoever that would make me squeamish, then I'm up for it.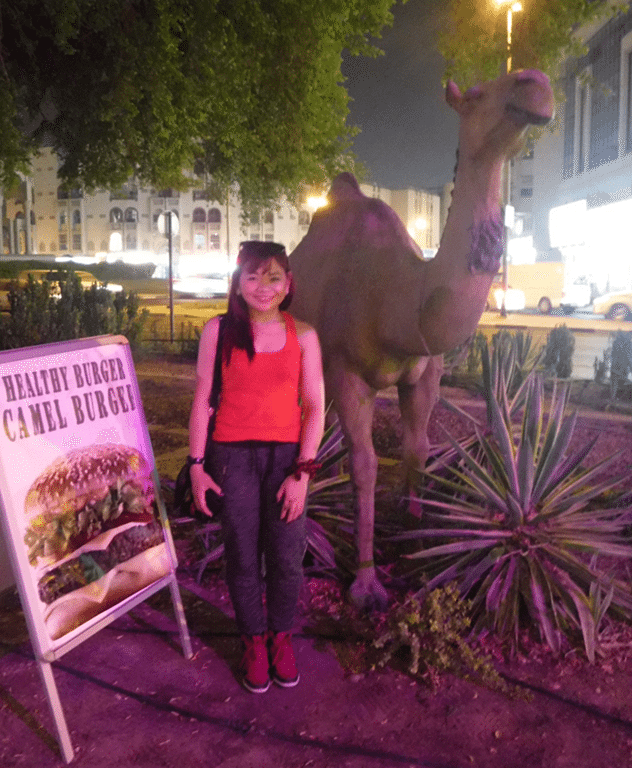 Thank you Local House Resto for an extraordinary gastronomic experience
Now I could certainly say, I turned a 'what if' into 'what is'…and I'd never have to think of it ever again. Hope you guys get to try it and enjoy it as much as I did too – whether going solo or with your loved ones.
How to Get There:
Nearest Metro Station: Al Fahidi Station (Green Line)
Below is a Google Map location of the Local House Restaurant. The nearest metro is Al Fahidi metro station (Green Line). Take the Exit to Al Musalla Road and walk towards the Creek. Once you reach the roundabout, you will see the restaurant.
Local House Restaurant Location and Contact Information:
Address: House No. 51, Al Bastakiya, Near Al Fahidi Round About Opposite Al Mussalla Post Office, Bur Dubai, Dubai
Telephone Number: 04 354 0705
Website: www.localhousedubai.com

---
About the Author: Ann Lorraine "Lala" Lames

The author (Ann Lorraine "Lala" Lames) works as a Sr. Copywriter for the eCommerce Department of the biggest party superstore in the Middle East. In her free time, she explores Dubai where she is currently based, along with other nearby countries; tries on a flurry of recreational activities (including volunteer work); and writes about her travels and experiences to share it with the rest of the world whenever she can. Visit her blog at https://itsalwaysbetterwithyou.wordpress.com
---
Share your thoughts. Contribute an article to DubaiOFW.com
Want to publish your experience? Share your everyday stories, food trips, travel, photo stories, or tips in Dubai to our growing community. More information here – Become a Dubai OFW Contributor!