When it comes to sports, the UAE is among the leading destinations in the region, if not the world. Here, you will find lots of sports facilities: cricket/football stadiums, golf courses, racetracks, tennis courts, and more. Every year, the country hosts major sports tournaments and fitness-related events, such as the annual Dubai Fitness Challenge that is joined by citizens, residents, and tourists alike.
ALSO READ: Dubai Sports City, a Sports-themed Residential District
Still, amid the rise of modern sports, traditional sporting events remain popular. The country has a very rich history and cultural heritage, and early practices such as pearl diving, hunting, and animal-raising has led to activities such as free diving, camel racing, and equestrian sports, which can be enjoyed by Emiratis as well as residents and visitors in the UAE.
List of Traditional Sports in the UAE
Here is an overview of traditional sporting events that are popular in the UAE:
1. Archery
Archery has a long story in the Middle East, including the UAE. In museums, you will find ancient arrowheads on display, dating back to thousands of years ago. Archery is also known to have religious significance for Muslims, hence its popularity as a sporting activity.
In Dubai, you can go to the Jebel Ali Shooting Club to practice archery. In some resorts and camping venues, archery practice and lessons are also available.
2. Camel Racing
Back in the old days, camel racing was often held during special occasions, such as community festivals, wedding ceremonies, or when Sheikhs would visit Bedouin villages. Today, the practice remains popular and has become an organised sport, where guests can watch camel races and get the chance to win cash and prizes.
Currently, there are more than a dozen camel racetracks across the country, like the famous Nad Al Sheba Racecourse, for example. Among the most popular breeds used in camel racing are: Mahaliyat (local breed), Sudaniyat (Sudanese breed), Omaniyat (Omani breed), and Muhajanat (interbred).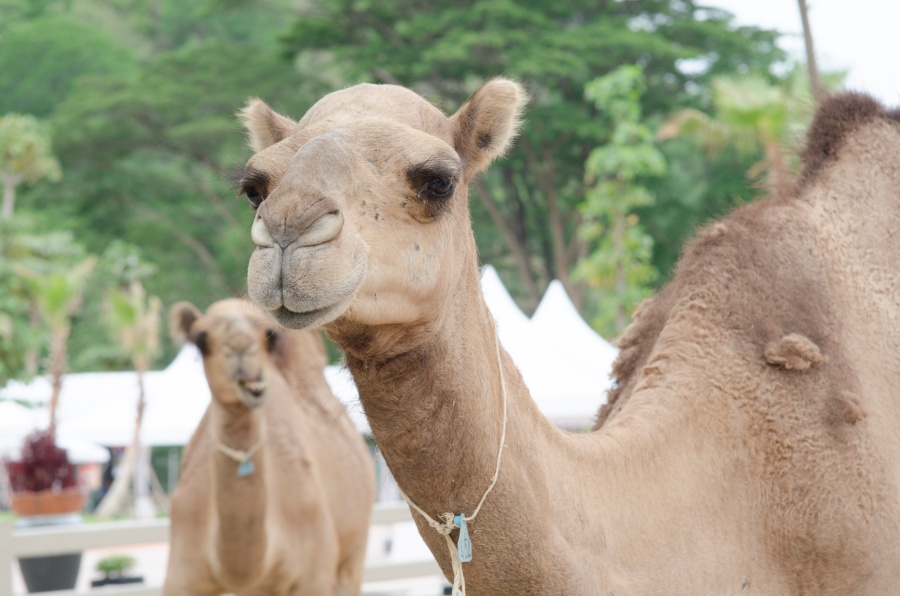 3. Free Diving
Centuries ago, pearl diving was a thriving industry in the UAE. Divers would spend weeks and months in search of precious pearls. With the introduction of cultured pearls, however, the industry has gradually faded — but the practice of free diving remains.
Nowadays, free diving is a popular sport in the UAE. One of the most famous events is the Fazza Free Diving Championship, attended by expert drivers from all over the globe. Imagine diving and remaining in the water for up to three minutes… now that takes special skills, indeed!
4. Equestrian Sports
Equestrian sports such as racing, endurance riding, and show jumping are very popular in the UAE. In fact, you'll often hear about members of the royal family taking part in such sports.
The Ruler of Dubai, His High Sheikh Mohammed bin Rashid Al Maktoum, along with his son, HH Sheikh Hamdan, happen to be skilled endurance riders, and both have won several endurance rides abroad. HH Sheikh Mohammed also owns the famous Godolphin stables in Dubai, and runs Darley, a thoroughbred breeding operation in the United Kingdom.
Across the UAE, there are several equestrian facilities, namely:
Abu Dhabi Hunting and Equestrian Club;
Ajman Equestrian Club;
Al Ain Equestrian, Shooting and Golf Club;
Dubai Equestrian Club;
Dubai Polo and Equestrian Club;
Dubai Polo Academy;
Emirates Equestrian Centre;
Ghantoot Racing and Polo Club;
Jebel Ali Equestrian Club; and
Sharjah Equestrian and Racing Club.
As for horse racing competitions, the UAE has hosted prestigious events, like the FEI World Endurance Championship and the Dubai World Cup, which is famous for offering the world's biggest horse racing cash prizes. Since 2003, the country has also been holding the Abu Dhabi International Hunting and Equestrian Exhibition (ADIHEX) — the biggest yearly event for hunting, equestrian sports, outdoor sports, and heritage preservation in the Middle East and Africa (MENA) region.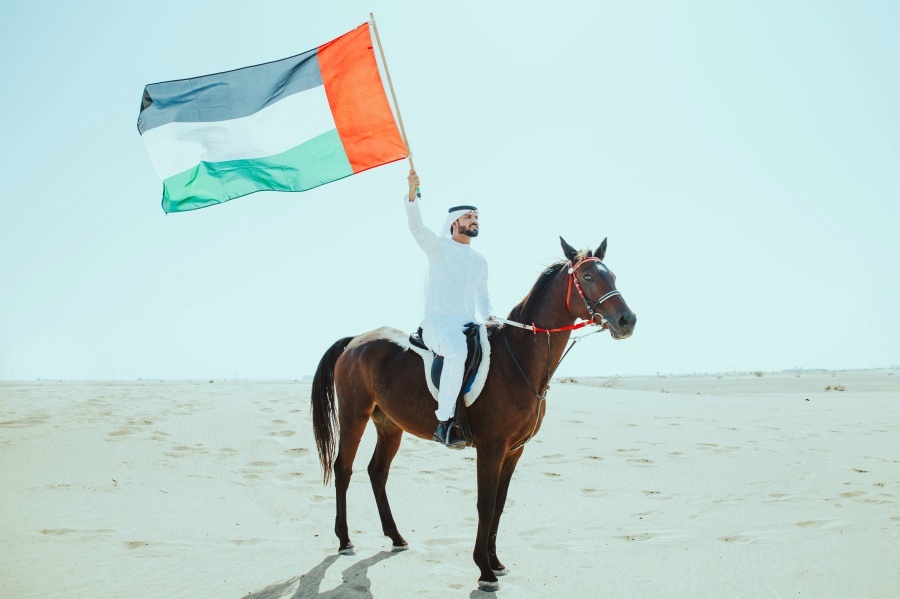 5. Saluki Racing
Years ago, traditional hunting trips were often accompanied by Salukis, which is one of world's oldest dog breeds. They are also among the fastest, with speeds reaching up to 65 kilometres per hour! These days, Saluki racing has become a popular sport in the UAE.
Saluki races are held in racetracks, including Al Marmoon in Dubai and Sweihan near Abu Dhabi. The country also hosts championship events, such as the Arab Heritage Saluki Race Festival. Just like in horse racing, huge prizes await the winners!
6. Falconry
Falconry is another popular traditional sport in the UAE. Many emirates rulers and members of the royal family happen to be falcon enthusiasts, having imported different species of falcons such as Altai gyrfalcons, Golden eagles, Houbara bustards, Saker falcons, and others.
It takes great skill to raise and train falcons, though it appears that many Emiratis are up to the challenge. To showcase their skills, falcon enthusiasts join events like the Sheikh Zayed Heritage Festival and the Abu Dhabi International Hunting and Equestrian Exhibition (ADIHEX). Huge prizes for superb falconry skills are up for grabs during these events!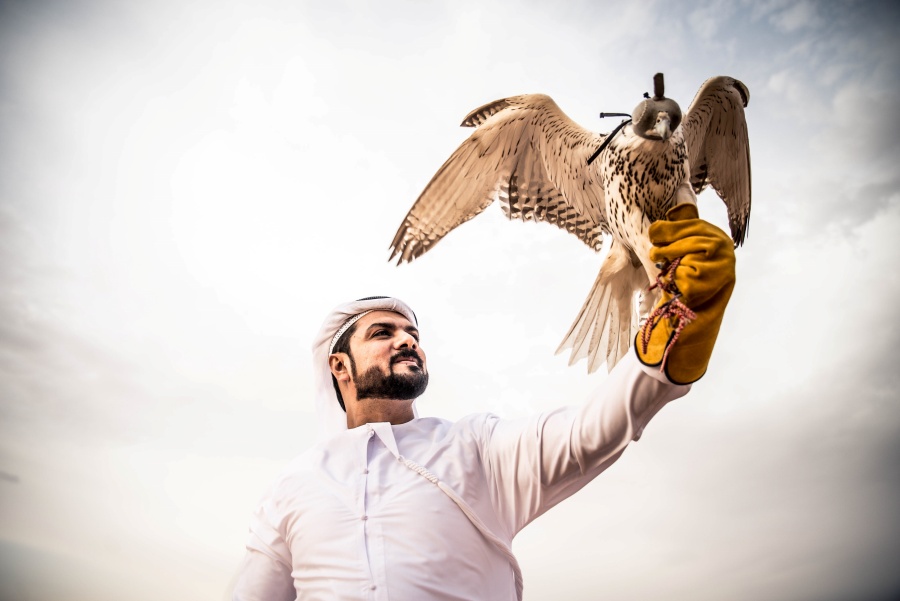 7. Shooting
In the past, people practiced shooting skills as part of hunting and local warfare. Today, shooting has become a sporting activity in the UAE, with local talents competing against international shooters in various events. There are several shooting clubs located in the country, and we have also seen Emirati shooters winning in international competitions.
8. Traditional Boat Racing
The dhow is a traditional, wooden boat in the UAE, used for fishing and pearl diving during earlier times. Nowadays, tourists and visitors can go on a dhow cruise for a pleasant ride along places like the Dubai Creek, where they can enjoy nostalgic views of Old Dubai.
These days, the country hosts traditional boat races, particularly during the months of October to April. Every December, a marine sports festival is also held in Mubarraz Island, where traditional water sports take centre stage! Dhow sailing contests are usually held near Sir Bu Nair Island as well.
Check out this video of Al Gaffal Dhow race, a long-distance sailing competition joined by about a hundred dhows every year. The boats would depart from Sir Bu Nair Island, then race each other as they sail towards Dubai:
If you are a sports enthusiast, you will no doubt enjoy the many sporting events that are held year-round in the UAE. Still, you might want to watch some of the country's traditional sports as well. After all, camel racing, falconry, Saluki racing, and the others are not just sporting events… but cultural activities that are part of a truly authentic Emirati experience!
READ NEXT: 22 Photos of Dubai Crown Prince Hamdan and His Active Lifestyle