If you: (a) like to go shopping and (b) love to play sports, then you've go to know about what's coming soon to Dubai… Sport Society, the largest commercial sports mall in the world!
ALSO READ: World's Largest Vertical Farm to be Built in Dubai
You heard that right! The world's largest sports mall will open its doors in 2020, WAM News Agency reported. This sport centre concept is brought to us by Viva City, a firm based in Dubai.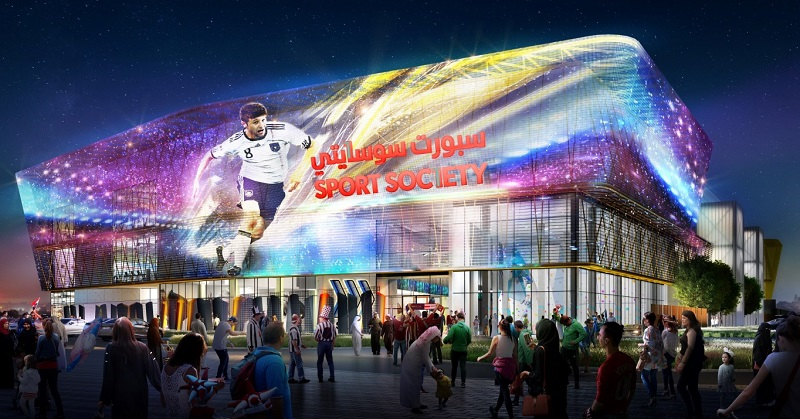 Viva City's Sport Society Opens in 2020
The Sport Society project goes in line with the Dubai Fitness Challenge, an annual event held under the patronage of the Crown Prince of Dubai and Chairman of the Dubai Executive Council, His Highness Sheikh Hamdan bin Mohammed bin Rashid Al Maktoum.
Indeed, the sports mall will be a great destination for Dubai Fitness Challenge participants, who have committed to exercising for 30 minutes in 30 days. What's more, it is bound to motivate sports enthusiasts all year round, in Dubai and across the entire UAE!
According to Viva City's Head of Design, Edgar Bove, the Sport Society will:
Attract players and enthusiasts of more than 40 kinds of sports;
Be located near the Deira City Centre, making it easily accessible;
Provide designated parking spots for sports shoppers/enthusiasts;
Consists of three floors, spanning an area equal to 12 football pitches;
Feature a huge area for hosting various sports events on the ground floor; and
Include retail outlets of famous sports brands, restaurants serving organic food and beverages, and areas for different sports activities on the upper floors.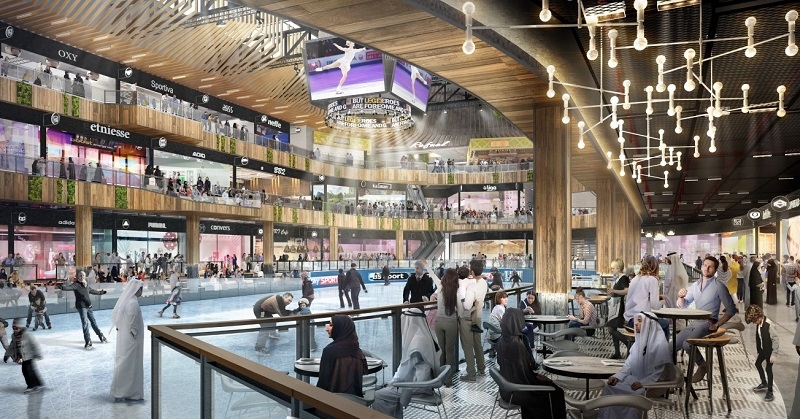 "The project will present big surprises both in design and activities, and will deliver a unique experience combining shopping, entertainment, and sports," Bove declared. "The Sport Society brings a new concept in creating active and exciting spaces to boost the morale of visitors."
"The mall will have a screen that will be one of the largest LED display panels," he added. "Visitors can watch international sports performances and tournaments, indoor and outdoor."
ALSO READ: "World's Largest Synchronised Car Dance" Set in Dubai
Keeping fit is an essential part of life, and the Sport Society will definitely play a big role in those who aspire to have a healthy lifestyle. We can't wait until this sports mall opens, that's for sure!