The Abu Dhabi Health Services Company (SEHA) announced that it will be offering discounted rates for swab tests for the coronavirus disease (COVID-19) at all of its screening centers including those in Dubai and the Northern Emirates.
The move underscores the UAE government's strategy to widen access to testing services and make the nasal swab more affordable to help limit the spread of the virus.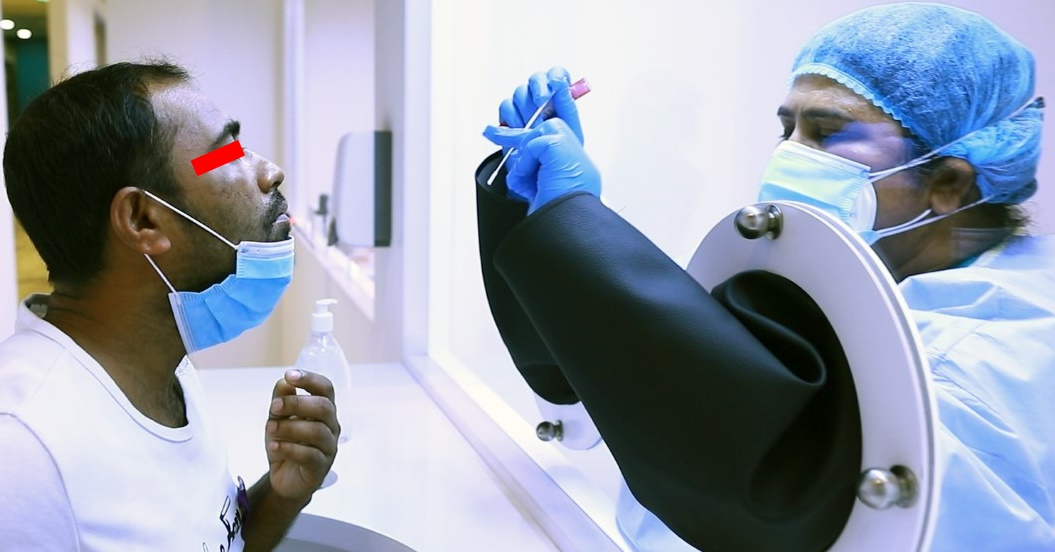 PCR Test Fees at All SEHA Testing Centers Cut to AED 85
In line with this, private hospitals and clinics in Abu Dhabi have already reduced prices for the swab test to AED 85, The National reported.
Meanwhile, private hospitals in Dubai have not announced any reduction in test prices yet.
On the other hand, Dr. Ramzi Alshaiba, medical director at Bareen International Hospital in Mohammed bin Zayed City, said the hospital had reduced the cost of the PCR test to AED 85.
With this development, Dr. Alshaiba noted that the reduced test fees will help people to undergo more tests, as and when required.
Previously, healthcare facilities at the capital could not charge more than AED 180 for a swab test.
But at the start of the viral outbreak, the standard price for a PCR test in the UAE was AED 370. This was then reduced to AED 250 in September.
A few weeks after, clinics in Abu Dhabi started to offer swab tests at AED 180, while government-run hospitals in Dubai offered PCR nasal swab tests for AED 150.
As of this time writing, the COVID-19 drive-through facilities still stand at AED 130, while private healthcare providers are still yet to announce their new rates, or if there will be changes to the cost of the tests.
READ NEXT: VIDEO: Filipina Shares About Swab Test, Requirements for Traveling from Philippines to Dubai