Winter season is here in Dubai and it's definitely a great time to hang out and be outdoors. Even when looking for a place to relax for coffee or a quick snack, there are even more options now. In case you want to learn about a few cool and unusual places to check out, here are some unique hangout spots you may want to visit.
Raise your hands if you are always looking up for "Unusual" hangout spots in Dubai cause you are tired of visiting the same old, usual, boring places! Read this post to know about all those Hidden Unusual Hangout spots in Dubai and get ready to become 'that cool one' of your group!
Life 'N One Cafe
While talking about Unusual Hangout spots in Dubai, Life 'N One has to be there on the list! Imagine being surrounded by greenery, sitting on picnic rugs or may be at a rustic wooden table or perhaps reclining in a Chair?! This bohemian paradise is in the heart of Jumeirah and it is the perfect place to relax and refuel. The menu here is super-healthy and oh so yum! Everything is Gluten, Dairy and Sugar free so you can tuck in without any guilt. If the weather is not in favour then there's also a little air-conditioned indoor and a secret garden that literally oozes good vibes! Life'n One is also a well-being centre with classes ranging from Pilates to meditation plus regular workshops focusing on holistic healing.
Opening hours: 9:30 am – 7:30 pm
Approx Price: AED 80 for 1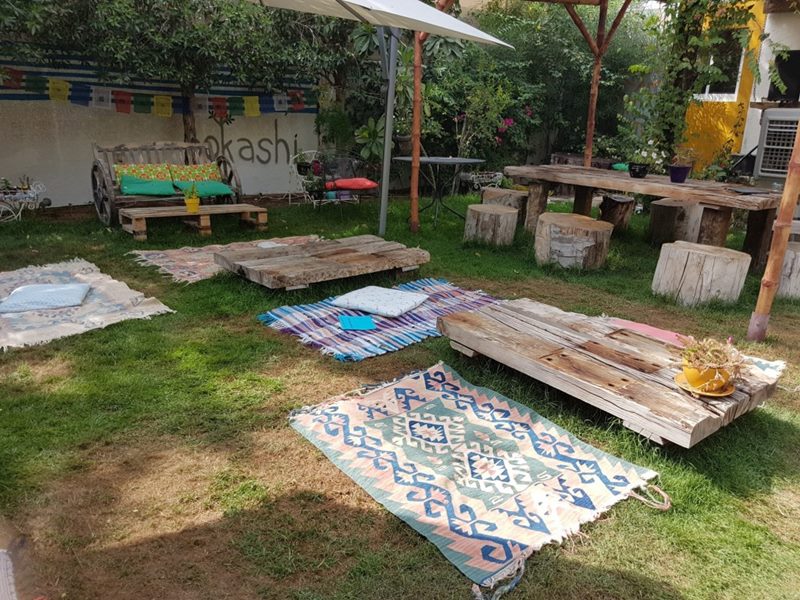 The Farm, Al Barari
While talking about Unusual Hangout spots in Dubai, this one is my personal favourite! An oasis in the desert, The Farm at Al Barari is a must for everyone who loves greenery. If you haven't been to Al Barari then be prepared for some serious home envy! This lush green hidden gem is just off the Emirates Road (opposite The Villa) is serenely beautiful and features more than 16 kilometres of landscaped lakes, streams and cascades, 34 themed gardens and more than four million plants (Yes!). This place is literally a treat for the eyes.
Opening hours: 7:30 am – 10:30 pm
Approx Price: AED 140 for 1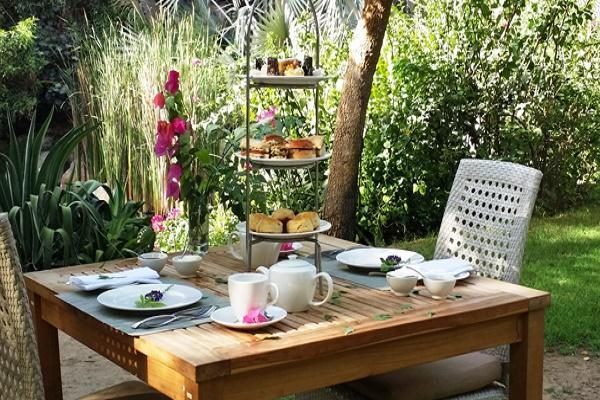 Maxzi Restaurant in Al Quoz
Imagine eating those sumptuous meals and not worrying about the quality or the calories! Maxzi Restaurant serves healthy organic, freshly brewed coffee, freshly baked breakfast-treats, Wagyu beef sandwiches, nutritious soups, mains and what not! Modern and chic interiors that ooze holistic vibes. The place is a beautiful amalgamation of Retro and Modern vibes! Think of (lots of!) plants and modern high-rise chairs! It's comfortable, it's cozy, so whether it's a large group of friends or whether it's just you and a good book, this place is perfect!
Opening hours: Sunday: 7:30 am – 7 pm, Mon-Thurs: 7:30 am – 9 pm, Fri-Sat: 9 am – 4 pm
Approx Price: AED 45 for 1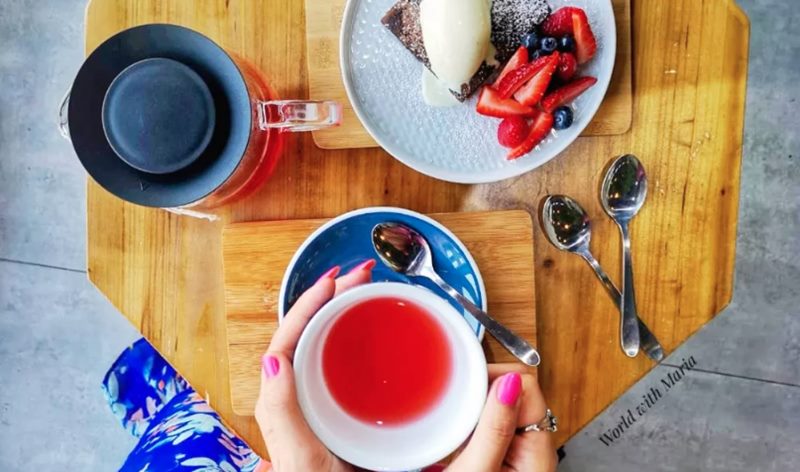 Stomping Grounds
This specialty coffee hub is fast becoming the talk of the town – and for all the good reasons! If you're always searching for the perfect cup of coffee then get down to Stomping Grounds. With a super cute café menu and cozy interior this is a perfect place to while away the hours. With food so good and so pretty that you can't help but click pictures this place is worth a visit! The homemade carrot cake needs a special mention, definitely one of the best I have ever tried.
Opening hours: 7:30  am – 11 pm
Approx Price: AED 90 for 1
 

View this post on Instagram

 
The Majlis Café, Jumeirah Mosque
A little hidden gem within the grounds of the spectacular Jumeirah Mosque – the Majlis Dubai is shaded by old trees and claims to be the 'first and finest camel milk café in Dubai'. All milk-based products here are made from the milk of our humped friends! Yep! There are milk shakes, camel-chino's, camel-latte's, camel milk ice-cream, camel milk cheese and so on. This lovely little gem of a café is the perfect place to sit and admire the world while sipping that perfect Cuppa.
Opening hours: 10 am – 11 pm
Approx Price: AED 75 for 1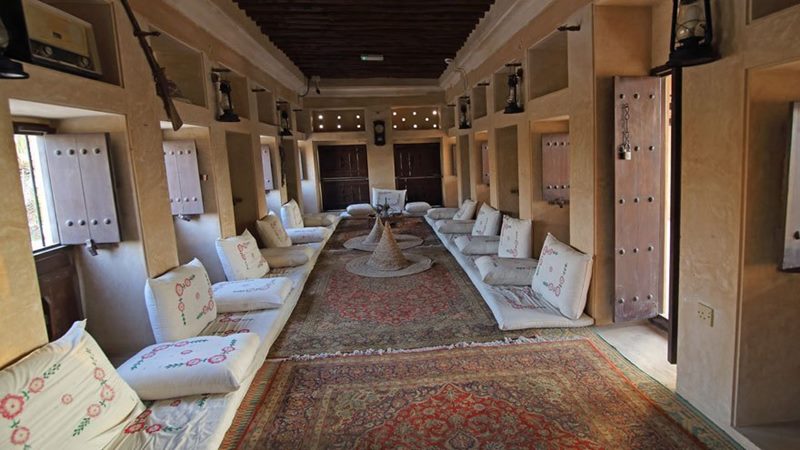 The Coffee Museum Dubai
In the heart of Dubai's beautiful Al Fahidi Historical District is The Coffee Museum – a café, shop and cultural experience rolled into one awesome space. Not only can you drink the gorgeous stuff here but also learn all about its origins. If you want to have a go at making your own coffee creations at home then there's all sorts of Barista equipment to buy and there are books on everything from home-roasting to recipes and the history of coffee. Definitely an unusual hangout spot to visit in Dubai.
Opening hours: 4 pm – 11 pm
Approx Price: AED 20 for 1
Majlis Ghorfat, Umm Al Sheif
In-between some of Dubai's posh villas lies this humble place in Umm Al Sheif, a two-storey building that served as Sheikh Rashid's summer retreat in the 1950's. Its simplicity is enticing, there are window shutters of solid teakwood, gorgeous embellished doors and a Majlis that offers rugs and cushions to relax. This place is well worth the AED 3 to get in.
Opening hours: Saturday – Thursday until 2.30pm
Approx Price: Entry AED 3 per person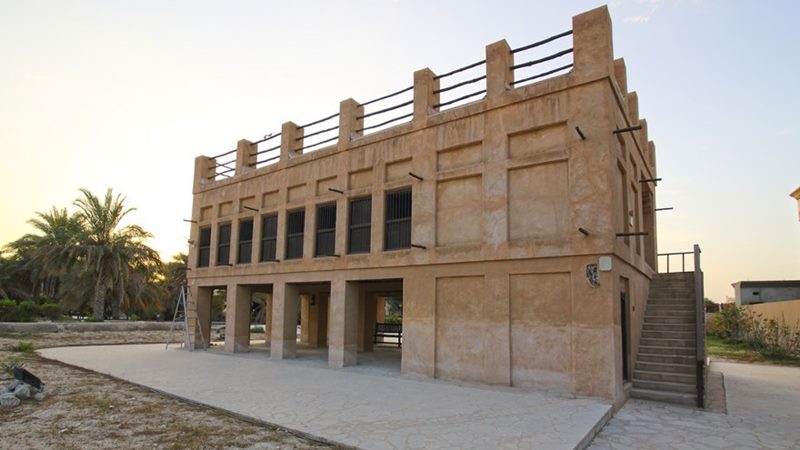 Unwind Cafe
It's time to unleash your inner competitive side as Unwind Cafe, one of the first specialty board game cafe in Dubai. The cafe has over 500 board games (Yep!) and plenty of well-trained staff to help you in understanding how to play them. In an era where the average attention span time is rapidly decreasing and gadgets have replaced Board Games, Unwind wants to bring together people to give them an opportunity to relax and reconnect.
Opening hours: Sun to Weds 7am to 10pm, Thurs 7am to midnight, Fri and Sat 10am to midnight
Approx Price: AED 27 per hour for adults. AED21 per hour for kids.
 

View this post on Instagram

 
Sketch Art Café & Sketch Studio
Sketch Art Café & Sketch Studio is a new space at Mattar bin Lahej Gallery in Al Wasl Road. The space is split into two parts; one part studio and one part cafe. This place is the brainchild of Emirati artist, Mattar Bin Lahej. You can try your artistic skills at drawing, painting, sculpting, mosaics and even printmaking! At Sketch Cafe you can illustrate paper coffee cups while you relish your refreshing beverage. At the end of the day, 10 to 20 cups will then be selected and put on display on the Coffee Cup Wall of Fame.
Opening hours: Open from 9 am to 11 pm daily
Approx Price: AED 35 for 1
 

View this post on Instagram

 
The Workshop
Located in Jumeirah, a multi concept space that offers experiences and an array of objects for all occasions, the cafe here will surprise you for sure! The art gallery will be a treat for your senses. The food is not just tasty but also picture perfect (Where are all my Instagram-ers?!). The outdoor seating area will make you lose track of time (If only the weather is good!)
Opening hours: Open from 10 am – 11 pm
Approx Price: AED 65 for 1
Bounty Beets
Boasting organic, gluten-free and vegan options, Bounty Beets promotes healthy eating, going green and inspiring a positive community overall.
A casual dining spot in Dubai Marina that will refresh and rejuvenate your senses! With healthy dining options, you can indulge in sumptuous food without feeling guilty (Vegan food is available as well). They have indoor and outdoor seating options but it is difficult to decide which one is prettier! You should visit them if you need a break from the mundane restaurants!
Opening hours: 8 am till midnight
Approx Price: AED 150 for 1
 

View this post on Instagram

 
Sea-view Restaurant
Not easy to find the first time you go, but definitely a hidden gem in Jumeirah. Tucked away off the main drag of Jumeirah Beach Road, the harbour has no clear sign posts and your trusty sat nav could land you at nearby Umm Suqeim Fish Market – fascinating but less well serviced for visitors. The place serves good food and has a very beautiful view.
Opening hours: 12 noon to 12 midnight
Approx Price: AED 90 for 1
---
About the Author: Maria Arif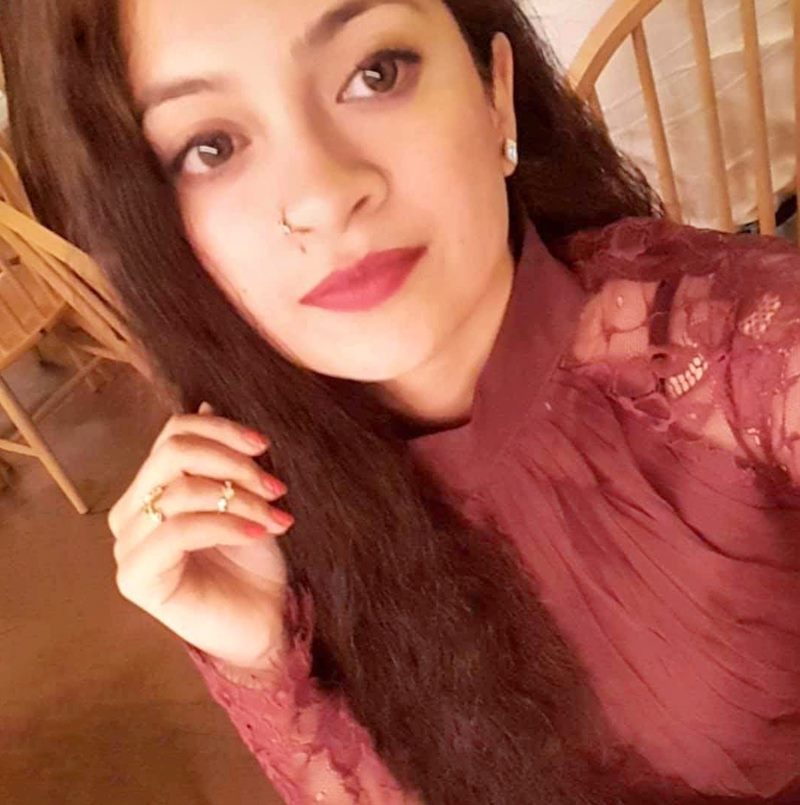 A constantly hungry individual who is forever in search of an excuse to travel and take pictures! Maria, known as World with Maria on social media platform, is an avid writer, reader and content-creator and a bit too obsessed with skin/haircare and the colour yellow!
Follow her on social media: Facebook, Twitter, Instagram
---
Share your thoughts. Contribute an article to DubaiOFW.com
Want to publish your experience? Share your everyday stories, food trips, travel, photo stories, or tips in Dubai to our growing community. More information here – Become a Dubai OFW Contributor