Three years ago, His Highness Dr. Sheikh Sultan bin Mohammed Al Qasimi, Supreme Council Member and Ruler of Sharjah, approved the Sharjah Beach Development Project, which aimed to transform the area along Sharjah Beach Road into a tourism destination. We got to visit this new beach which is located near Ajman border. I'm glad that it is finally open!
ALSO READ: Kalba Waterfront Mall in Sharjah
The area of this Sharjah Beach covers a distance of 3.3 kilometres, to be filled with food and beverage outlets, sports facilities, and entertainment areas. It is part of the Sharjah Urban Planning Council's strategic plan, which aims to boost infrastructure and urban development, WAM reported.
Here's a video during our visit to this new beach project in Sharjah!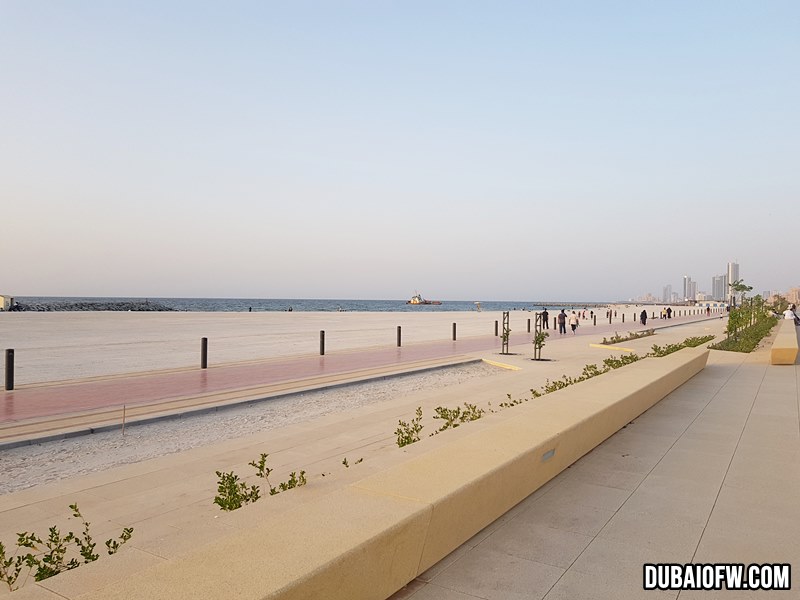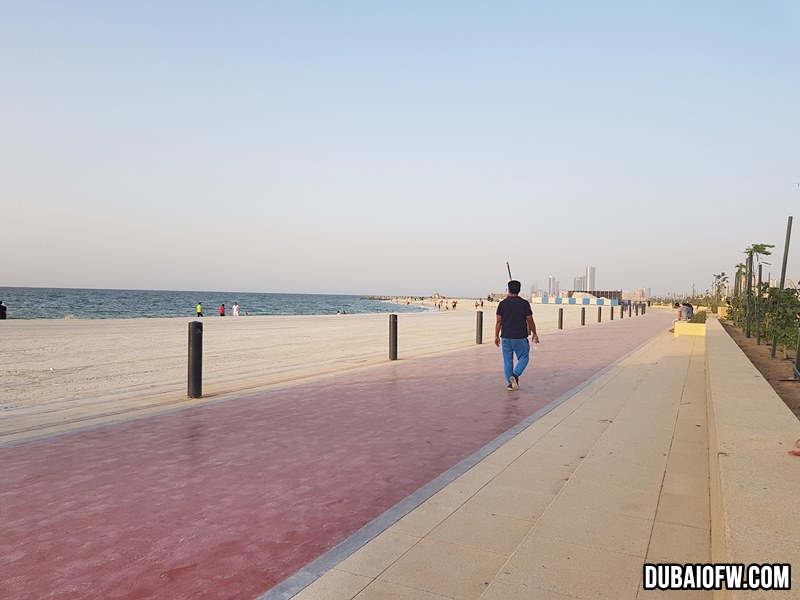 Sharjah's New Beach Destination, Corniche Near Ajman Border – Al Muntazah Street
Before the launching of the new project, Al Fisht Beach was already a popular destination in Sharjah. During the afternoons and weekends, people would come to take walks or have picnics. There's a grass lawn and playground area for kids, with see-saws, slides, and swings.
Eventually, the area became part of the new Sharjah Beach Development Project, which includes Al Fisht Beach and other areas — now collective called "Sharjah Beach."
Take note that during our visit in this newly developed beach, there are still some construction going one. We believe the construction includes public toilets and shower areas so that families can wash after a day at the beach. Be advised on this and we will keep you posted once the Sharjah Beach is officially launched.
Features of New Sharjah Beach
The Sharjah Beach Development Project will transform a 3.3-kilometre area starting from the Ajman border to the roundabout near the Sharjah Ladies Club. What can we expect to see at the new Sharjah Beach? Based on a report by the Khaleej Times, the new tourism and leisure destination will include:
Food and beverage outlets;
Cultural and entertainment areas;
Walking areas and cycling routes;
Picnic areas with seats and tables;
Outdoor prayer areas;
Promenade spanning 6.5 kilometres;
Fitness areas and water sports facilities;
Restrooms, showers, and changing facilities; and
Areas for hosting various arts and community events.
All in all, the project covers a total area of 200,000 square metres of public space. There will be five beach areas and five different plazas for hosting local and international events. Parking will not be a problem since the area will have a capacity of up to 1,100 vehicles.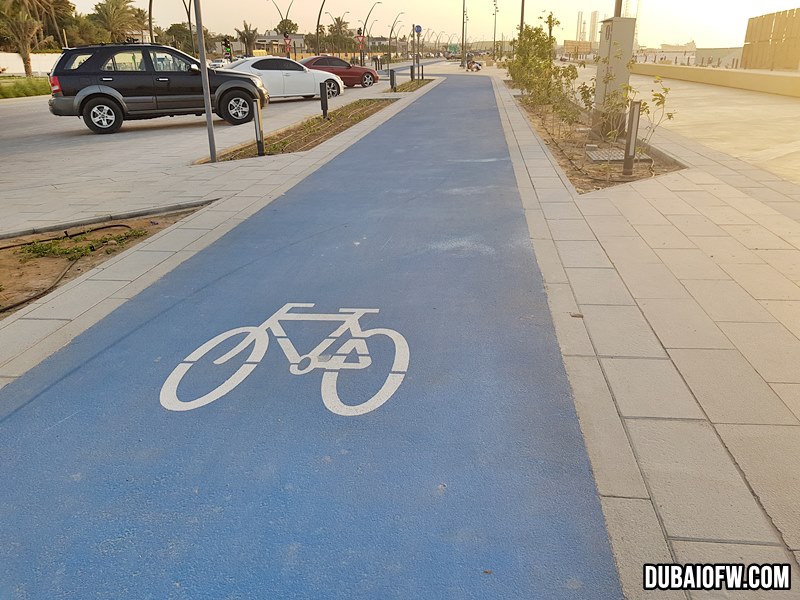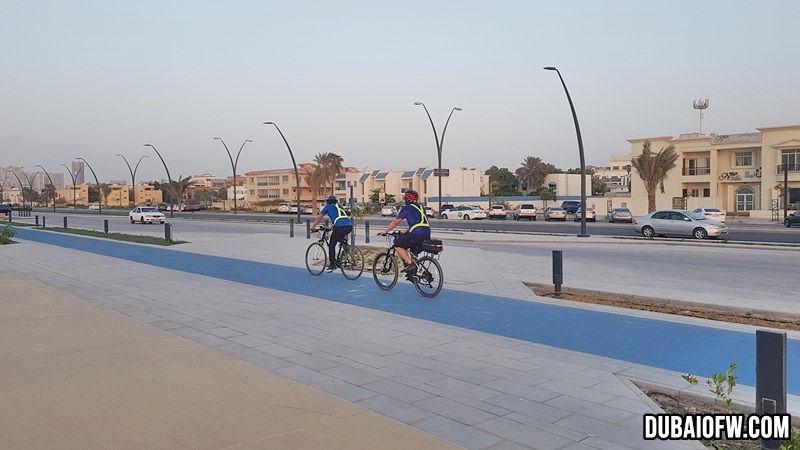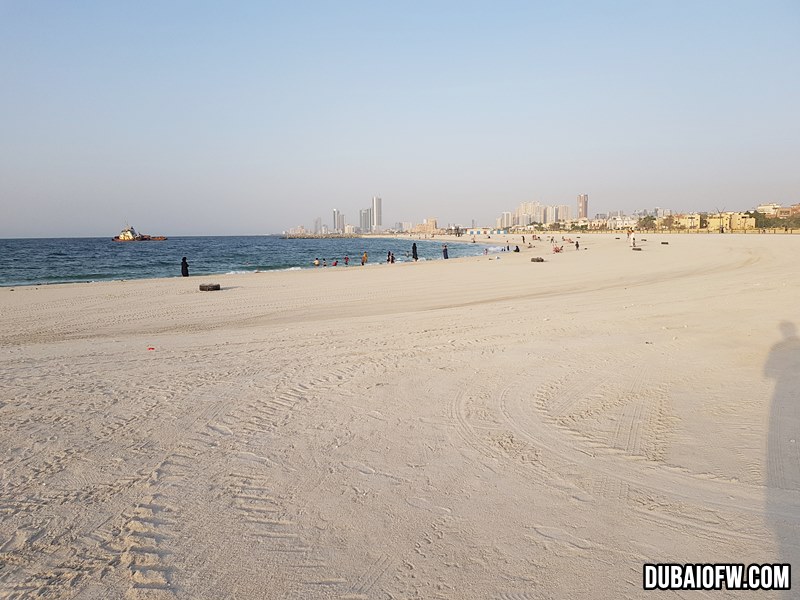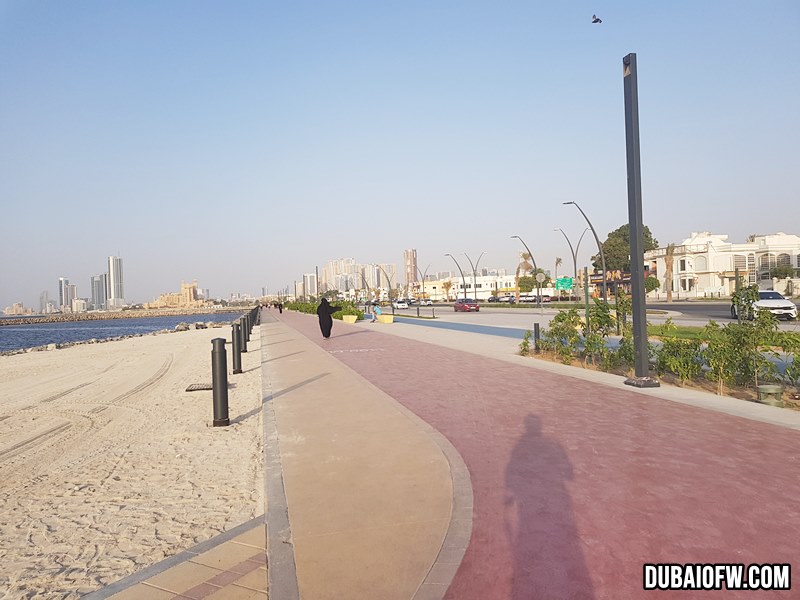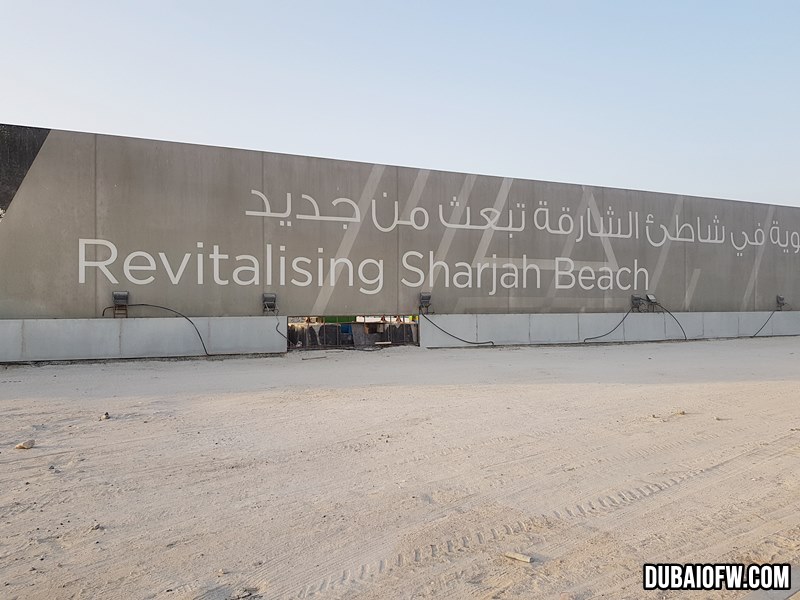 Soon to Become a Popular Destination
According to the Sharjah Urban Planning Council, they are confident that Sharjah Beach will soon become one of the most popular tourism and leisure destinations in the emirate. Residents and visitors alike are bound to come and enjoy the new beach attractions, and Sharjah is likely to meet its target of attracting over 10 million tourists by the year 2021.
Notably, the project goes in line with the vision and directives of HH Dr. Sheikh Sultan, who aims to develop and enhance public spaces in Sharjah for the benefit of all citizens, residents, and visitors.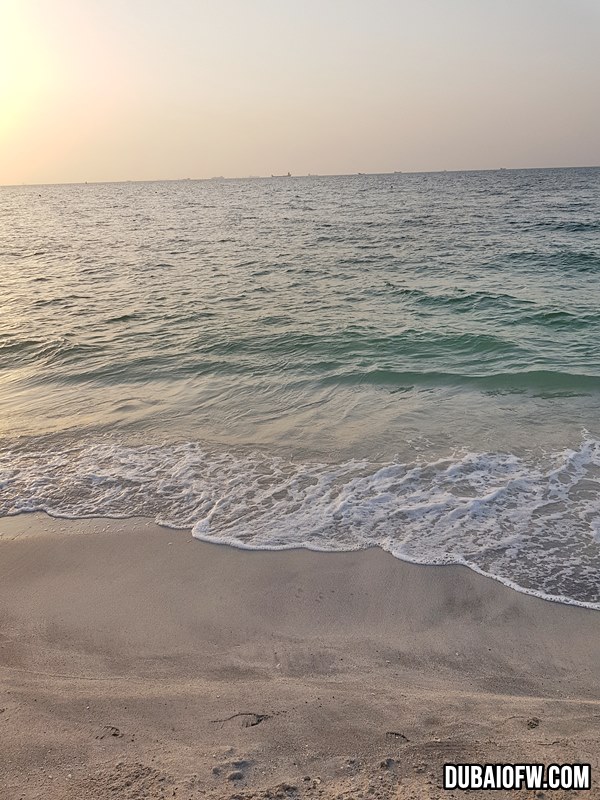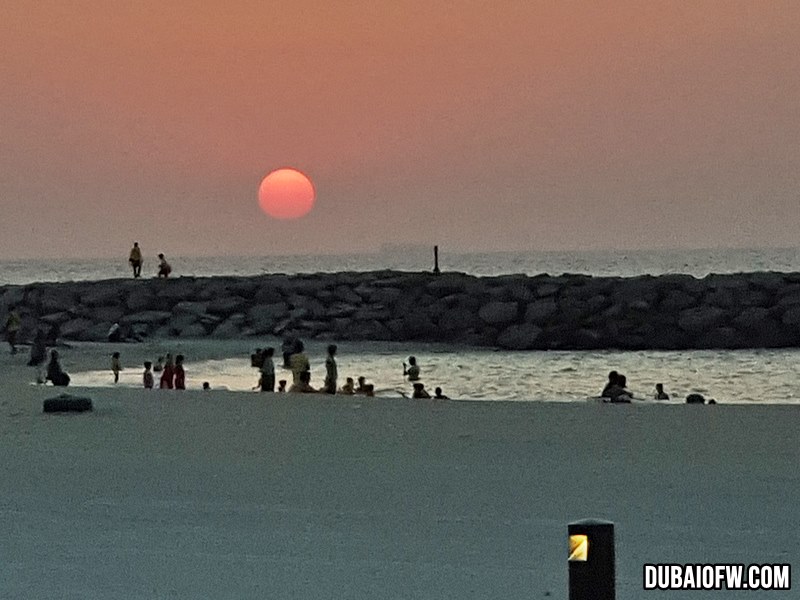 Interestingly, Sharjah Beach is the second waterfront project announced by the emirate in 2017. The first one was the the Sharjah Waterfront Bicycling and Jogging Path Project, featuring a 27-kilometre track that will eventually link Dubai and Ajman via Sharjah City. The project includes bicycle and jogging paths along Al Majaz Waterfront, another popular destination.
Picnic areas, food and beverage outlets, cycling, water sports activities — all of these new developments sound really exciting! As we all look forward to the new Sharjah Beach, check out this list of all the fun things you can do in the emirate of Sharjah.
READ NEXT: Guide to Relocating from Sharjah to Dubai
Video: New Sharjah Beach
Have a look at this video clip below during our visit in this Corniche in Al Muntazah Street.

Google Map Location
In case you are wondering where this new Sharjah Beach is located, others call it Al Fisht Beach, but this beach is very wide that it encompasses a number of areas in this side of Sharjah. The Sharjah beach is found in Muntazah Street, Sharjah. Here is a map guide to the location below: