There are many exciting places to visit in Sharjah, especially now that there's a new addition to the list! Just recently, the emirate opened Kalba Mall, which is near the Kalba Corniche and the Mangroves reserve, along with various government and university buildings.
Situated along the Kalba Waterfront, the mall features a spectacular view — a pristine lagoon lined with lush green mangroves, surrounded by a beautiful park. There's a children's playground where your kids can have fun, and plenty of spaces where you can just sit and relax. In addition to the numerous retail shops, Kalba Mall also has indoor and outdoor restaurants, a supermarket, a huge food court, and a family entertainment centre. Cool!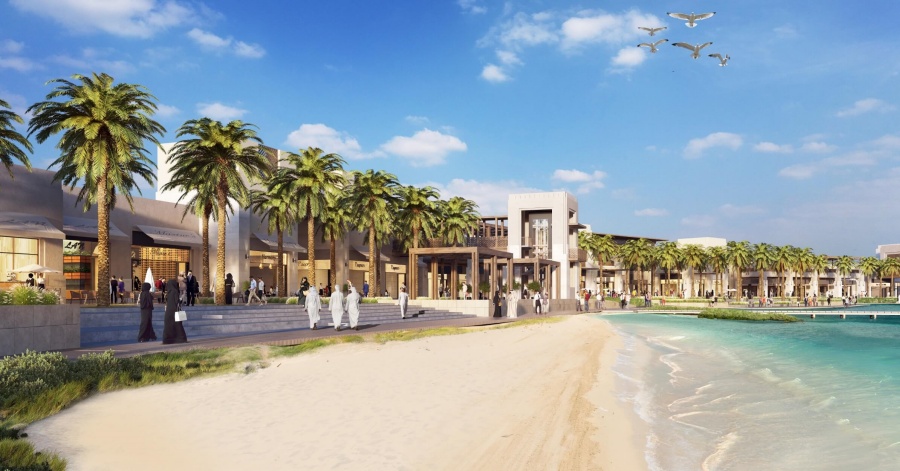 What to Expect in Kalba Mall
Kalba Waterfront is developed by Eagle Hills, a private real estate investment and development company based in Abu Dhabi. Since 2014, the company has established a number of ground-breaking projects in the UAE and other countries in the Middle East, Africa, and Europe, namely: Bahrain, Oman, Jordan, Ethiopia, Morocco, and Serbia.
As for Kalba Mall, it spans over a sprawling area of 22,804 square metres, and boasts of the following exciting features:
38 Shops
10 Kiosks
Play Zone
Sports Club
Cinema Hall
Entertainment Area
Beachfront Promenade
Indoor & Outdoor Restaurants
318 Parking Spaces
Meanwhile, in case you were wondering about the mall's logo — it draws inspiration from the evergreen mangrove tree. Mangroves play an important role in environment conservation, serving as a thriving habitat for many creatures, while beautifying our natural surroundings.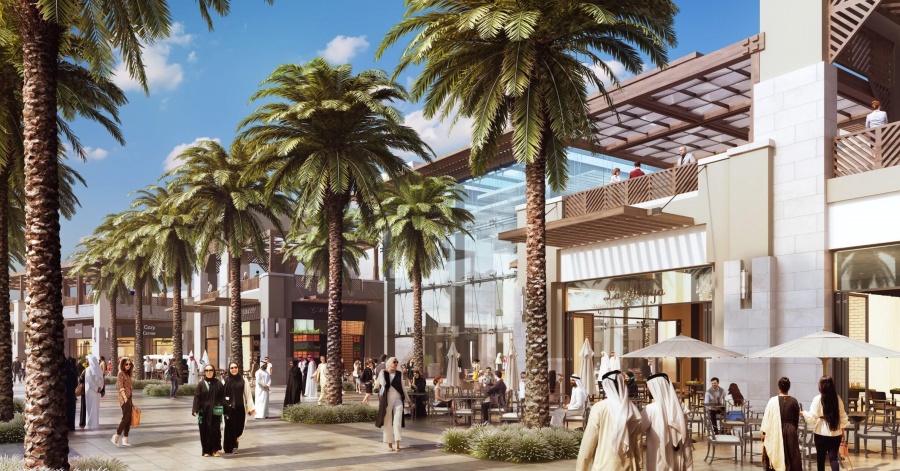 List of Shops
At the moment, we are gathering a list of the shops you can find at Kalba Mall, so stay tuned! (NOTE: We will update as soon as the information is readily available.) In the meantime, here's what you can look forward to at the mall:
Shop 'til you drop. Kalba Mall features shops offering top fashion brands, making it a great place to buy the latest in clothes, bags, and shoes. So come here to update your wardrobe!
Unique dining experience. As mentioned earlier, the mall has a large food court where you can sample local and international cuisines. What's more, there are restaurants with indoor and outdoor seating, so you can enjoy your meal while looking at gorgeous waterfront views!
Family entertainment. Kids and kids-at-heart should head to the Play Zone, which spans over an area of 1,600 square metres. You will find free falls, rope courses, simulators, trampolines, skates, video games, zip wires, and more — all part of the mall's "sportainment" concept.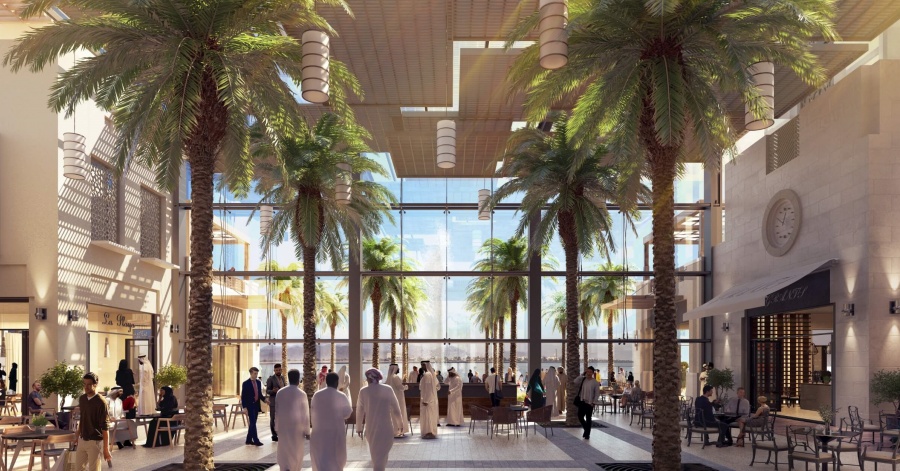 Video: Kalba Mall
Kalba Mall was inaugurated last Wednesday, 28th October 2020. In a press release, WAM reported that the ceremony was attended by His Highness Dr. Sheikh Sultan bin Muhammad Al Qasimi, Supreme Council Member and Ruler of Sharjah.
After unveiling a commemorative plaque to celebrate the official opening of Kalba Mall, HH Sheikh Sultan toured its various sections and facilities. He was also briefed on the centre's shops and services offered to the residents and visitors of Kalba. Likewise, he also visited and inspected a branch of the Sharjah Cooperative Society.
Here is a video showing the highlights of HH Sheikh Sultan's visit to Kalba Mall:
Contact Information – Kalba Mall
Address: Sharjah-Kalba Rd, Sharjah, UAE
Telephone Number: +971 2 497 9999
Email: info@eaglehills.com
Website: https://www.eaglehills.com/project/kalba-waterfront/
Instagram: https://www.instagram.com/eaglehillsuae/
Facebook: https://www.facebook.com/EagleHillsUAE/
Google Map Location
The mall is situated at Kalba Waterfront, which is located just four kilometres away from Kalba City Centre. It is also near Fujairah Airport (13 kilometres) and the UAE-Oman Border (3 kilometres). Isn't that cool?! Here is a Google Map location of Kalba Mall:
If you are looking for a new place to visit in Sharjah, check out the newly-opened Kalba Mall, where you can shop, dine, and play while enjoying breathtaking views of the waterfront! On the other hand, here is a list of other exciting malls that you can visit in Sharjah.