Aside from its magnificent architecture, award winning attractions, trendy malls, and amazing theme parks — Dubai is known for its numerous restaurants. Foodies here enjoy a wide range of cuisines, which include Arabian, Asian, American, European dishes, and more… all offering gastronomic delights!
ALSO READ: 12 Rules for Dining Out During a Pandemic
Other than the food, people come to restaurants for the ambiance: cozy interiors, some light music… or a live band and karaoke, depending on the place. Of course, there should also be plenty of Instagram-worthy spots to serve as the perfect backdrop for a selfie or "groupie" with the gang!
Best Dubai Cafes and Restaurants to Take Pictures
Are you looking for the best places to take pictures while enjoying some good food in Dubai? Below are some of our top picks:
1. At.mosphere
Situated on the 122nd floor of the Burj Khalifa, At.mosphere is known as the tallest restaurant in the world. The Crown Prince of Dubai, His Highness Sheikh Hamdan bin Mohammed Al Maktoum, happens to be a frequent guest, so you might want to include this restaurant in your itinerary!
 

View this post on Instagram

 
2. Bikes N Bites
As the name suggests, this restaurant is all about delicious BBQ and exclusive bikes! It draws inspiration from biker culture — from the decor, to the utensils, and to the magnificent bikes that you can "ride" while posing for a picture!
 

View this post on Instagram

 
3. Black Tap
Black Tap is an iconic burger restaurant that serves award-winning burgers and yummy milkshakes. Originally from New York City, we're simply happy that this burger joint came all the way to Dubai!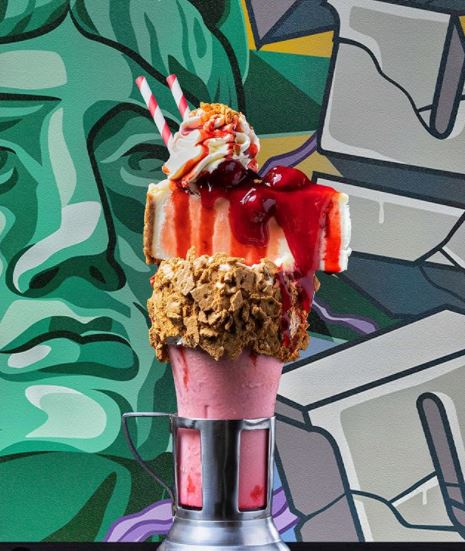 4. Bleu Blanc Oyster & Grill
Fancy a French dinner while gazing at the beautiful Dubai Water Canal? Pay a visit to Bleu Blanc Oysters & Grill, which is run by David Myers, a Michelin-starred chef. Get ready for an amazing experience, as soon as you enter!
 

View this post on Instagram

 
5. Bombay Bungalow
Everything about this place — from the food, to the decor, to the magnificent chandelier — speaks of Bombay. Located at The Beach Mall, this is the place to go for a classic Indian experience! Notably, the menu includes vegetarian options, like the Cashew Nut Veg Kofta and the Corn Sprouted Moon Chaat. Also worth a try is the Prawns Moilee and Burrata Butter Chicken. Yum!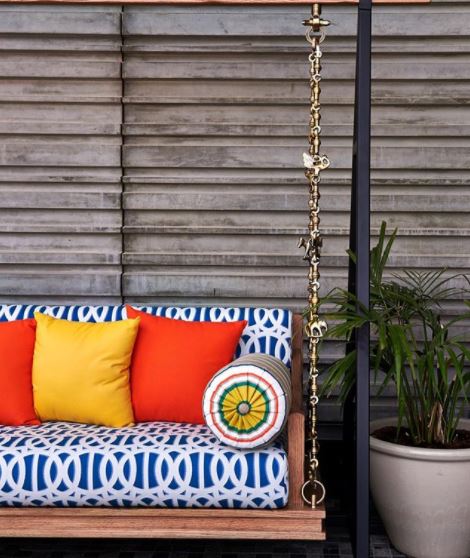 6. Cafe Des Artistes
Elegant interiors, beautiful works of art, and delectable dishes are featured in this cafe. Exuding an unmistakable "Parisian chic" vibe, Cafe Des Artistes is definitely a place to see, and to be seen!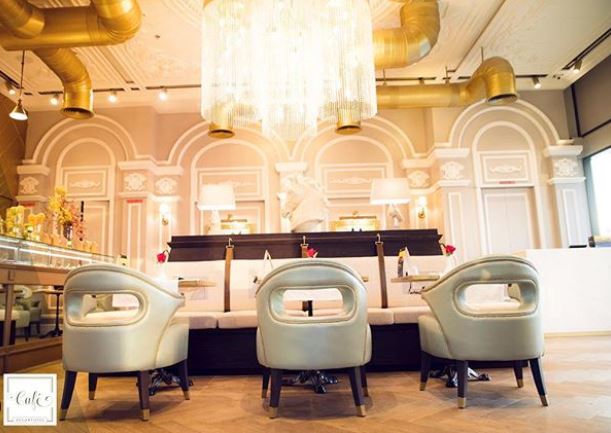 7. Creekside Cafe
Situated amid the Spice Souk and Gold Souk is Creekside Cafe, which features a mix of contemporary and traditional designs. Just imagine taking a boat ride to this lovely cafe, then enjoying a delicious meal while gazing at the beautiful Dubai Creek!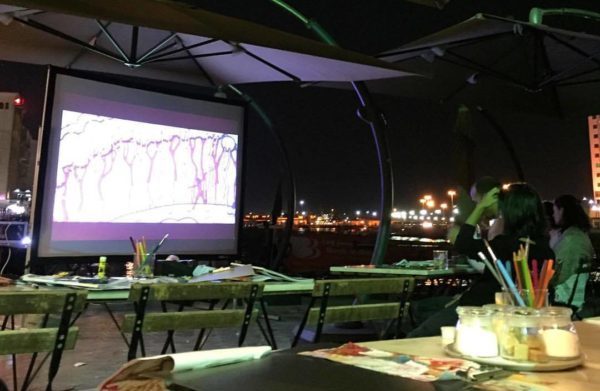 8. Falla
Falla is a favourite among foodies, and is particularly famous for serving pink penne pasta. Aside from mouth-watering pasta, the restaurant also serves yummy burgers and other dishes!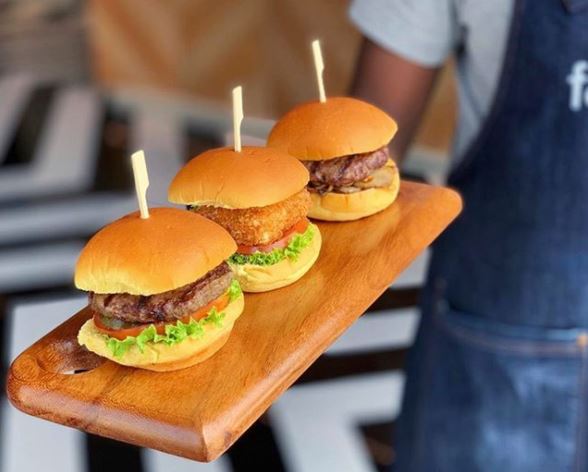 9. Gossip Cafe & Desserts
A hot cup of coffee, a slice of chocolate cake, picture-perfect decor — put all of this together and you've got Gossip Cafe & Desserts. Gather your friends for a lovely time and of course — take lots of pictures! Aside from Dubai, the cafe also has branches in Sharjah and the capital, Abu Dhabi.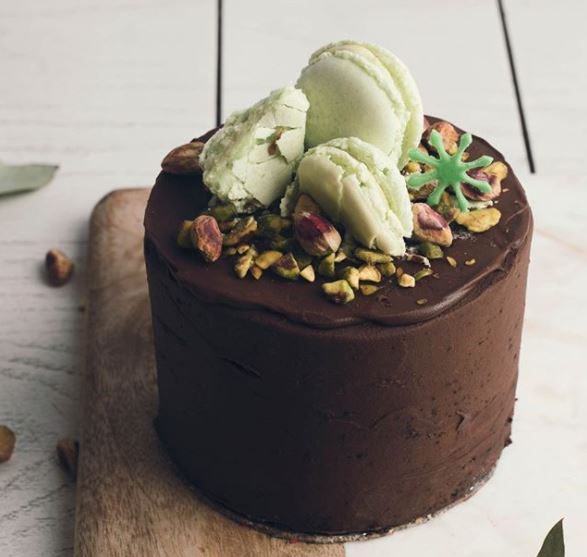 10. Lima City
As the name implies, Lima City serves delicious Peruvian cuisine. The restaurant features a fun and vibrant vibe, as shown through its embellished wall paintings. Oh, and did we mention that its first branch in London holds a Michelin star? Well, there you go… Need we say more?!
 

View this post on Instagram

 
11. Miss Tess
Situated in the Taj Hotel, Miss Tess serves yummy Asian street food. As for the decor, the word "futuristic" comes to mind, and the fact that there's an actual tuktuk in the room makes Miss Tess unique, indeed!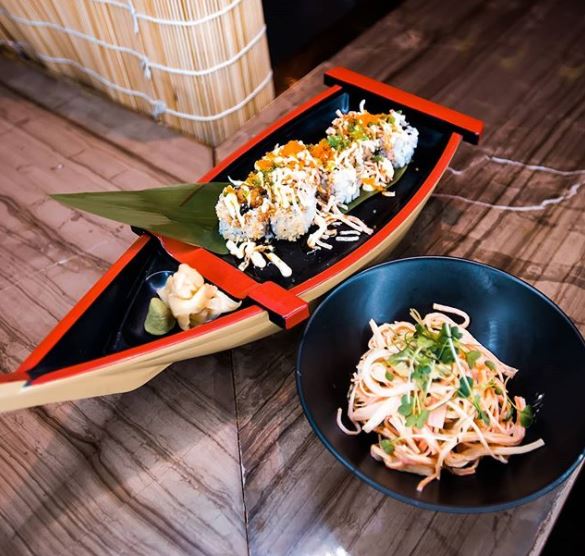 12. Oumnia Gourmet
If you're vegan, be sure to check out Oumnia Gourmet, which is located in the heart of Dubai. Featuring Middle Eastern decor and a beautiful waterfall plant display, it's the perfect place to take lots of pictures!
 

View this post on Instagram

 
13. SALT
Who's up for a juicy, beefy burger and some jalapeño fries? Make your way to SALT, which is known for starting the food truck trend in Dubai. Situated in Kite Beach, SALT has also opened a branch at the Dubai Marina Mall. Pretty cool for an outlet that began as a sleek, silver food truck just a few years ago, don't you agree?
 

View this post on Instagram

 
14. Saya
Situated in City Walk, Saya is simply "pretty in pink!" Baby pink chairs, eye-catching flowers, sparkling decor, and graceful flamingoes adorn this cafe. Oh, and the food is awesome, too! The menu includes pasta, steak, salmon, salads, and more. As for dessert, their cake collection is huge — Kunafa Cheesecake, Chocolate Fudge, Oreo Cake, Waffles… We want them all!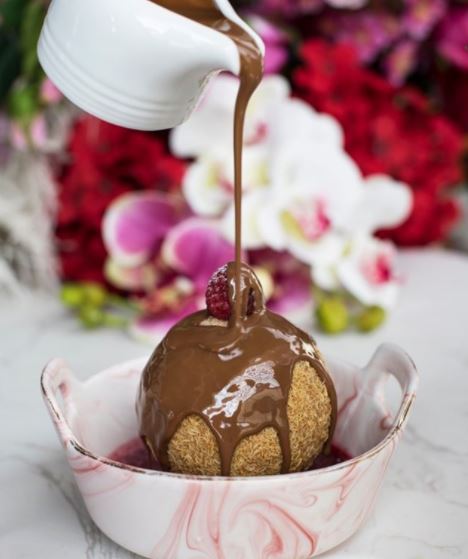 15. Tania's Teahouse
Tania's Teahouse is located in a two-storey villa and is known as one of the most Instagram-worthy spots in Dubai. With its cozy interiors, pink accessories, and warm ambiance — this cafe is a favourite among many foodies!
 

View this post on Instagram

 
16. Tub of Butter
This cafe can turn a simple cup of coffee into a magnificent work of art! If you are looking for "creative" coffee and gourmet food made from the finest ingredients, Tub of Butter is the place to be! The place serves Mediterranean dishes for breakfast, lunch, and dinner.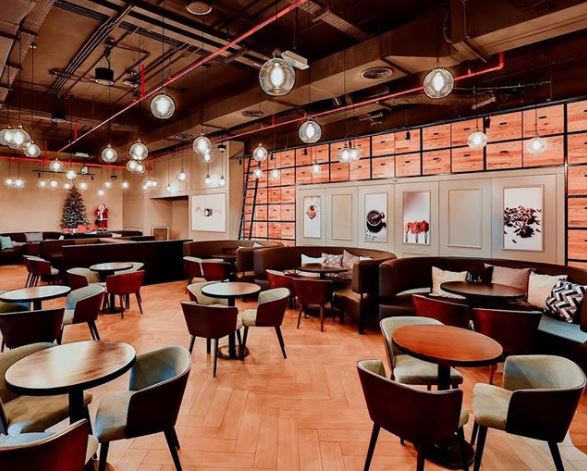 17. Vibe
Located in Jumeirah, this popular dive bar offers good food, refreshing cocktails, and an Instagram-worthy setting that will have you taking lots of pictures with buddies and friends!
 

View this post on Instagram

 
18. Yakitate Japanese Boutique Bakery & Cafe
As you may have guessed, this place is distinctly Japanese — with a touch of French! The food is cute, the place is cute, and they serve the fluffiest Japanese cheese cakes ever! Of course, the place also serves sushi, ramen, donburi, and other Japanese favourites!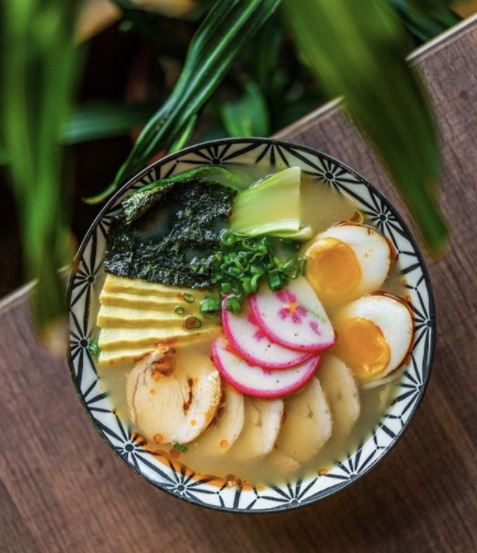 As you can see, there is no shortage of Instagrammable cafes and restaurants in Dubai. These are famous not only for serving a variety of cuisines, but also for creating unique and eye-catching settings. Whether you're into the classics or a more eclectic design, there's bound to be a picture-perfect restaurant or cafe in Dubai just for you!
READ NEXT: 25 Best Filipino Restaurants in Dubai