Towering skyscrapers, world-class facilities, and stunning attractions — all of these can be found in the emirate of Dubai. If you are a first-time visitor, or if you are planning on coming here anytime soon, then you shouldn't miss a trip to Downtown Dubai.
Without a doubt, Downtown Dubai features many of the city's most iconic landmarks: the world's tallest building, a magnificent fountain, numerous restaurants, sprawling malls, and much, much more. It's definitely the perfect place for shopping, dining, and entertainment… Let's get to know more about Downtown Dubai!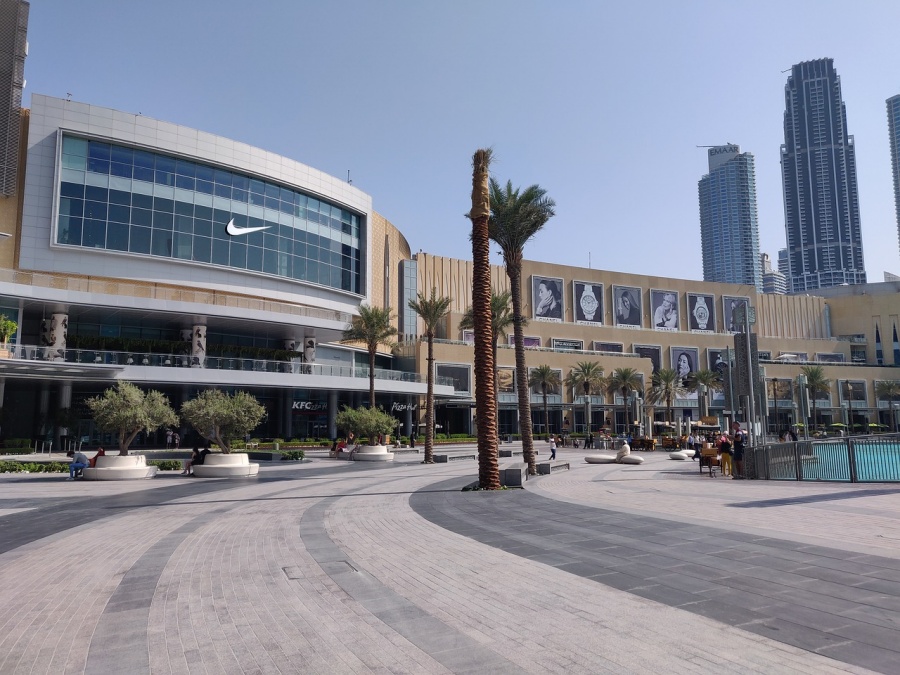 List of Top Things to Do in Downtown Dubai
In this article, we have gathered a list of the top things that you can do in Downtown Dubai. Whether you're here for a day, a week, or for a longer period of stay — be sure to try the following activities:
1. Shop, dine, and play at The Dubai Mall.
Spanning an area of more than 500,000 square meters, The Dubai Mall is one of the largest shopping malls in the world. Here, you will find luxury brands such as Louis Vuitton and Prada, alongside other popular names. The mall also has plenty of dining outlets to choose from, plus lots of family-friendly attractions including an ice rink, a multi-screen cinema, an aquarium, and an underwater zoo!
2. Visit the Dubai Aquarium and Underwater Zoo.
The Dubai Aquarium and Underwater Zoo is a popular attraction situated on the ground floor of The Dubai Mall. It features more than 33,000 marine life in 10 million liters of water! It also includes a VR zoo section, where visitors can enjoy "virtual tours" of fantastic wildlife and habitats. Interestingly, the Dubai Aquarium and Underwater Zoo has been recognized as among the best attractions of its kind in the world!
3. Take your kids to Kidzania.
Kidzania is known for providing young children with exciting "career options." Where else can they experience being a firefighter, doctor, police officer, and pop star — all in one location?! Kidzania just might be the place where your kids discover their future passions. This attraction is also located at The Dubai Mall.
4. Be mesmerized by the world's largest choreographed water fountain.
Located near The Dubai Mall, within the magnificent Burj Complex, is the Dubai Fountain. Every night, the fountain "dances" to classical, Arabic, and other popular music. With waters surging up to 150 meters high, the Dubai Fountain is the largest choreographed water fountain in the world. Notably, it was designed by the same group that created the Bellagio Fountains in Las Vegas, and is one of the many reasons why Dubai is so famous!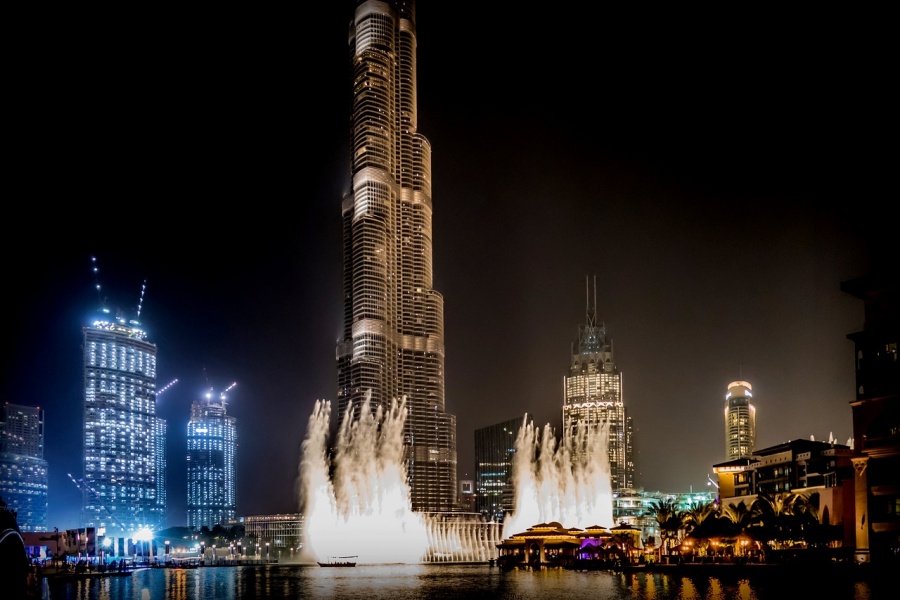 5. Catch a show at the Dubai Opera.
How would you like to watch Les Miserables, Phantom of the Opera, and other musicals — as well as contemporary music acts? Look no further than the Dubai Opera. Established in 2016 by leading developer Emaar Properties, the Dubai Opera can accommodate up to 2,000 people. It features the finest musicals, concerts, ballets, orchestras, and much, much more. World-famous celebrities have been known to perform here! The Dubai Opera also has a rooftop restaurant, Sean Connolly, where guests can enjoy delicious cuisines, before or after watching a fantastic show.
6. Get a glimpse of the Old Dubai.
Dubai may be the ultra-modern city it is today, but it still retains glimpses of the Old Dubai. Just head to Souk Al Bahar, where you will find centuries-old traditional markets, and to Old Town, where beautiful, traditional properties still stand. We guarantee that there are plenty of shops, restaurants, and Instagram-worthy spots for you in these places!
7. Stroll along the picture-perfect Dubai Marina.
The Dubai Marina is a breathtaking waterfront development in the area known as "New Dubai." Here, you will find luxury hotels, upscale shopping outlets, restaurants, and many more. It also features a popular shopping and entertainment destination, the Dubai Marina Mall Complex. Check out these day and night pictures of the Dubai Marina, and you'll surely be enthralled!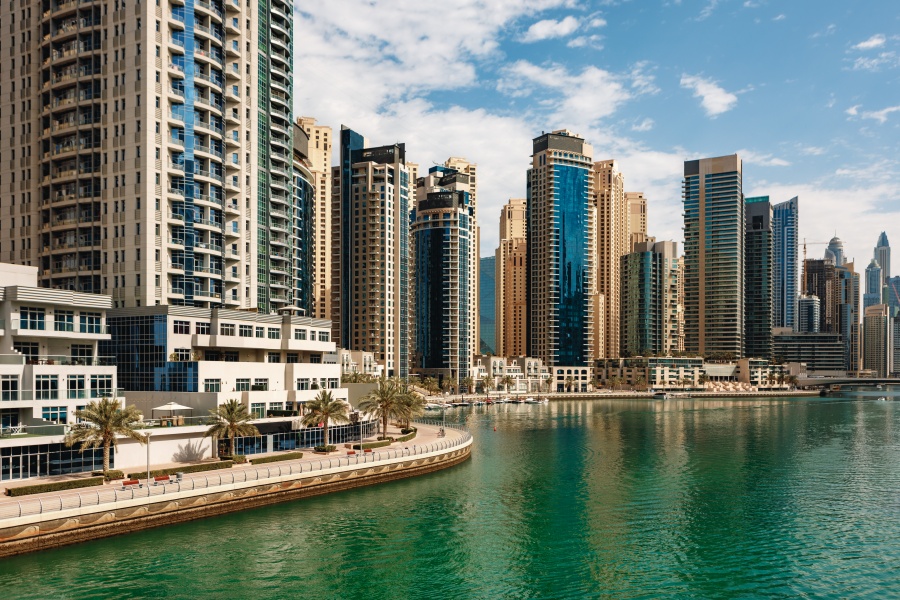 8. Have a great time at "The Walk."
Located near Dubai Marina is The Walk at JBR, a mile-long avenue lined with shops, restaurants, and plazas. There is always something happening here — events, festivals, etc. — especially during the evenings. With swaying palm trees, beautiful buildings, and lots of attractions, The Walk at JBR is truly a must-visit!
9. Explore the Sheikh Mohammed Bin Rashid Boulevard.
A leisurely walk along this main boulevard will lead you to the city's top cafes, restaurants, and shopping boutiques. You don't even need to have anything planned… Just head to the Sheikh Mohammed Bin Rashid Boulevard and you will find lots of exciting options!
10. Hang out and relax at Burj Park.
Fancy a relaxing afternoon in a beautiful park, with a picnic basket and a bicycle ride, perhaps? Simply go to the Burj Park for a pleasant experience. It's also great place to keep fit, as the annual Dubai Fitness Challenge has conducted plenty of fitness activities here. Other than the gorgeous greenery, Burj Park offers spectacular views of the Dubai skyline — including the most famous one of all, which brings us to our next destination.
11. Head to the the tallest tower in the world.
If there is one Dubai landmark that is truly recognizable around the world, it's the Burj Khalifa. It is currently the tallest tower in the world, standing at 830 meters above the ground. The Burj Khalifa includes some of the city's most luxurious hotels and restaurants, so this building should definitely be in your itinerary! It has also been hailed as one of the world's "Insta-wonders." No surprise there, really!

12. Enjoy the views "At the Top."
Speaking of the Burj Khalifa, you shouldn't miss their "At the Top" experience, which would take you to the world's highest observation decks. Get ready to marvel at panoramic views of Dubai, from the very top of the Burj Khalifa. Just take a look at these photos!
As you can see, there is never a dull moment in Downtown Dubai. To make the most of your experience, don't forget to bring your camera and take lots of pictures! In the meantime, here's a list of the most Instagrammable places, right here in Dubai!