His Highness Sheikh Hamdan, Crown Prince of Dubai, is inviting everyone to the Dubai Ride which will take place on November 20, 2020. This is part of the lineup of activities of the Dubai Fitness Challenge this year.
All cyclists are welcome. This is an interesting opportunity for you to join the first Dubai Ride in the history of the emirate.
Also Read: All You Need to Know About Cycling in Dubai
Bike owners are invited to take part in two circuit routes:
The routes include:
The Family Route: 4km around Sheikh Mohammed bin Rashid Boulevard in Downtown Dubai (ages 5+)
The General Route: 14km around Sheikh Zayed Road, Business Bay, Dubai Water Canal and Downtown Dubai (ages 13+)
It's important to plan ahead for this historic event. Participants will need to bring their own bike, helmet and water. Every rider must be registered and receive confirmation to take part on the exclusive circuits.
How to Register
Registration us FREE for this bike ride event, but you need to sign up via their website – https://www.dubairide.com/event-overview/
You need to have the following in order to join the event:
• You can competently cycle a minimum of 4km
• You own your own bike. Rentals will not be available
• You will wear a helmet throughout the Dubai Ride
• You intend to participate in the event on 20th November
You can choose between the two cycling circuits: Family Route or General Route.
Here are some pictures of His Highness during his cycling adventure today.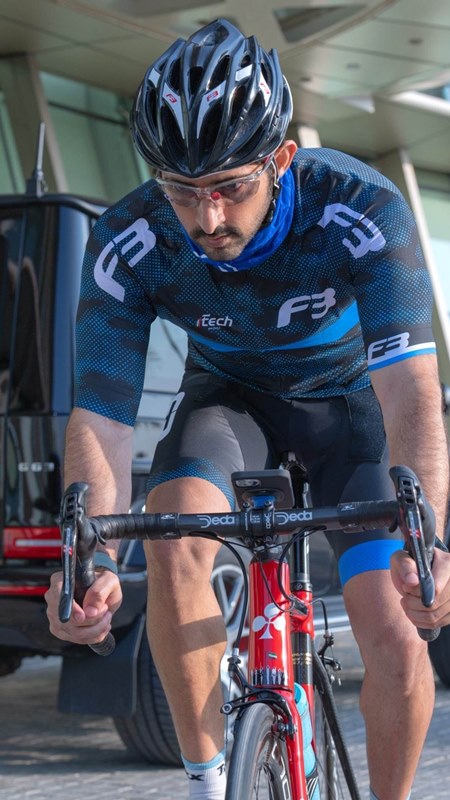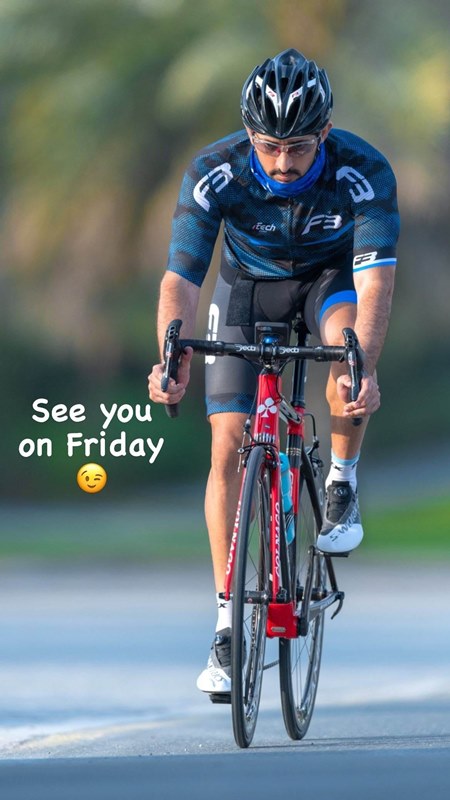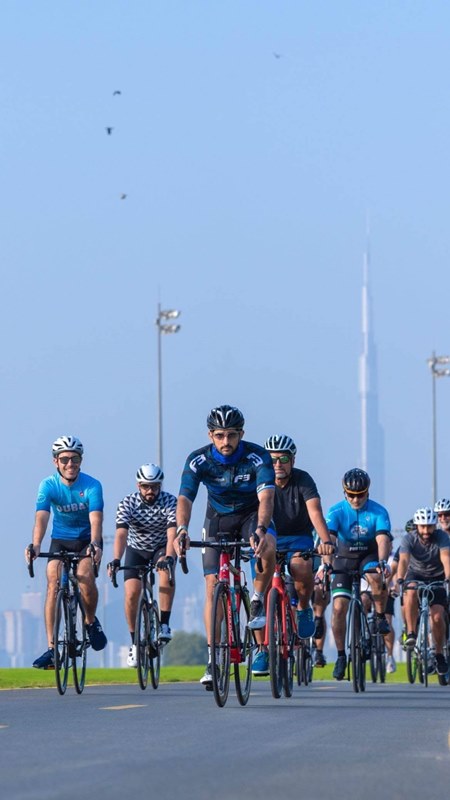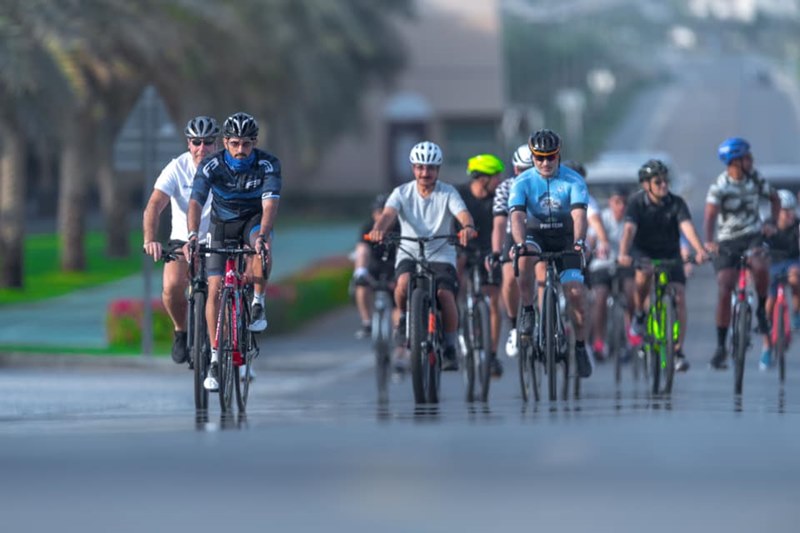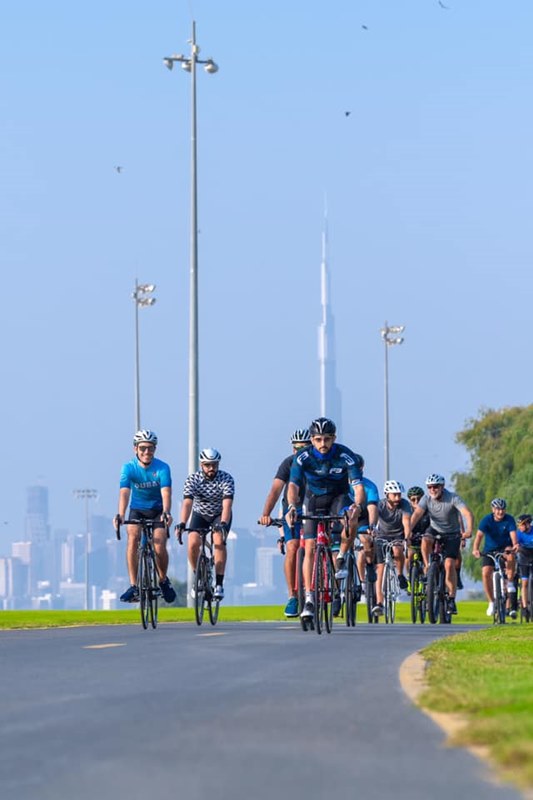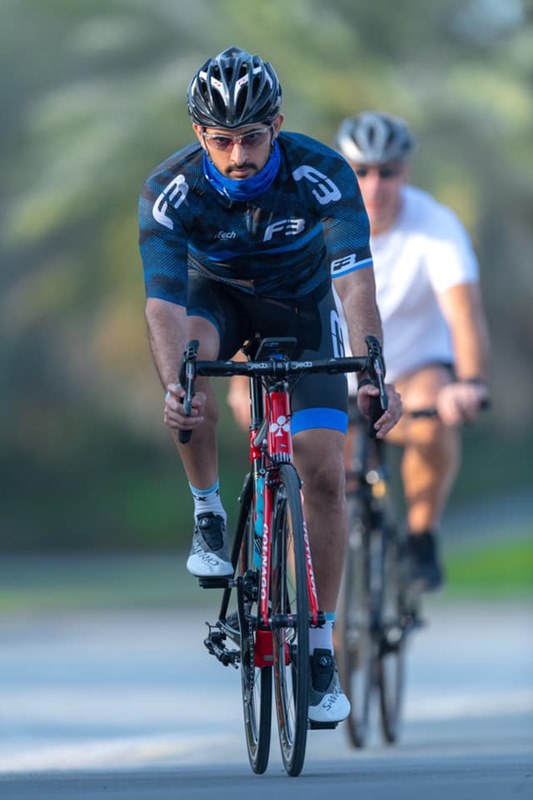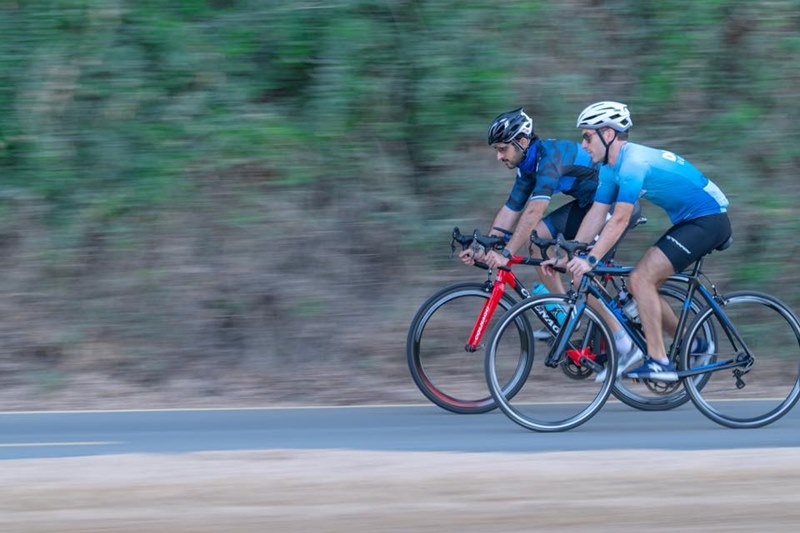 Below are some posts shared by His Highness in his Twitter account:
Today, I was pleased to participate in a bike ride with leaders of top global businesses operating in Dubai as part of the @DXBFitChallenge. We talked about ways to overcome current challenges through the flourishing partnership that has long-connected Dubai to its private sector
While discussing economic and business affairs is essential, the importance of sports and fitness cannot be ignored. Dubai has made sports a key part of its everyday life. We must continue to encourage this – it is directly linked to productive, healthy and happy societies.
Today, I was pleased to participate in a bike ride with leaders of top global businesses operating in Dubai as part of the @DXBFitChallenge. We talked about ways to overcome current challenges through the flourishing partnership that has long-connected Dubai to its private sector pic.twitter.com/njz9S3UQNk

— Hamdan bin Mohammed (@HamdanMohammed) November 15, 2020
While discussing economic and business affairs is essential, the importance of sports and fitness cannot be ignored. Dubai has made sports a key part of its everyday life. We must continue to encourage this – it is directly linked to productive, healthy and happy societies. pic.twitter.com/ZJOMkNC5H3

— Hamdan bin Mohammed (@HamdanMohammed) November 15, 2020