The current global crisis may have greatly affected travel in the UAE and around the world, but there is one mode of transportation that has been getting more and more popular lately: cycling.
Indeed, the cycling community in the emirates has been thriving. In fact, there is a governing body of cycling in the country — the UAE Cycling Federation — which organises events such as the yearly UAE Road Cycling Championship. How about you? Are you a part of the growing cycling community in Dubai and the UAE?
Quick Guide for All Cyclists in Dubai
If you like to go cycling, or if you are planning to buy a bicycle anytime soon, here's all you need to know about cycling in the UAE — essential gear, laws, cycling tracks, and more:
A. Cycling Gear and Accessories
There are many shops where you can buy cycling gear and accessories in the UAE. Aside from the bicycle itself, be sure to have a helmet and a reflective vest, which are mandatory as part of the UAE law. It's also a good idea to wear elbow pads, knee pads, and other protective gear.
B. Cycling Laws and Fines
You don't need a license to ride a bicycle in the UAE, but there are certain rules and regulations to be followed. Cycling is covered by Federal Traffic Law No. 21 of 1995 ( as amended by Federal Law No. 12 of 2007), which concerns traffic controls and violations.
Among the provisions related to cycling are as follows:
Bicycles should be equipped with a main headlight, a red rear light, and a reflector in the rear (Article 35).
Cyclists should wear protective helmets (Article 16).
Cyclists should stick to the ride side of the road. They are not allowed to ride their bicycles on pavements. If there is a cycling track available, they should stick to it (Article 16).
Cyclists should ride their bicycles in a single file. They are not allowed to seek assistance from a motor vehicle to drag their bicycles, or to transport other people unless their bicycles are designed for that purpose (Article 16).
Cyclists are not allowed to ride their bicycles without holding the steering rod. They should not ride in a zigzag manner, use excessive speed, or ride in any other manner that may endanger the public (Article 17).
When cycling around the UAE, here are some other rules to keep in mind:
Cyclists should follow all road signs and lane-markings that indicate the speed limit and direction of allowed movement.
Cyclists can only ride on roads that have a maximum speed limit of 40 km/h, with the exception of those that have a dedicated cycling track.
Cyclists found riding on roads that have speed limits of 60 km/h or greater shall face an AED 600 fine.
Cyclists found riding on jogging and walking tracks shall face an AED 200 fine.
An AED 300 fine shall be imposed on cyclists found riding in an undesignated lane. The same goes for those riding their bicycles in away that puts the rider and the public in danger.
C. Cycling Tracks in Dubai
There are plenty of dedicated cycling tracks in the UAE. In Dubai, here are some of the most commonly used cycling tracks:
District One. This is an 8.4-kilometre loop at Mohammed Bin Rashid Al Maktoum City – District One, near Meydan.
Dubai Autodrome. Every Wednesday, the Dubai Autodrome opens its 2.5-kilometre track to all cycling enthusiasts.
Jumeirah Road. This track along the Jumeirah Beach Road connects cyclists from Jaffliyah all the way to Madinat Jumeirah.
Khawaneej Track. This track goes around the newly-opened Quranic park, located near the Last Exit.
Meydan Track. Situated near the Meydan Race Course, this is a converted camel track that provides amazing views of Downtown Dubai. It features 4-kilometre, 6-kilometre, and 8-kilometre loopa, along with lockers, shower facilities, and changing rooms. It also has a children's course where young kids can ride their bicycles safely.
Mushrif Track. This is a 32-kilometre track in Mushrif Park, conveniently located near cafes, restaurants, and public restrooms.
Seih Al-Salam. Also called Al Qudra Cycle Track, this is an 86-kilometre track located in Al Qudra Desert. It has restrooms and resting stations along the way, as well as a bicycle rental facility.
Warqa Track. This a 3.5-kilometre track for joggers as well as cyclists.
D. Renting a Bicycle
If you don't have a bicycle, don't worry because there are rental facilities in most major cycle tracks in the UAE. In Dubai, the Roads and Transport Authority (RTA), together with Careem, offers the Careem Bike "bike sharing" service. It allows members to rent bicycles for AED 20 (one day), AED 50 (one week), AED 75 (one month), or AED 420 (one year).
After registering and creating a Careem account, members will receive a code via SMS, which they can enter into any of the bicycle stations across the country. They can take as many 45-minute trips as they need while their membership is active. If the trip goes beyond 45 minutes, the rider shall pay an AED 10 extension fare for every additional 30 minutes. The trip ends as soon as the bicycle is docked into a station.
The bicycle stations in Dubai can be found in the following locations: Al Qudra, Downtown, Dubai Marina, Jumeirah, Jumeirah Lake Towers, Dubai Media City, Dubai Water Canal, Karama, Mankhool, and The Greens.
E. Safety Reminders for Cyclists
In addition to the bicycle rules and regulations mentioned earlier, here are more safety reminders for cyclists, as prescribed by the Dubai RTA:
Be courteous.
Stay alert at all times.
Obey all traffic signs and signals.
Keep both feet on the bicycle pedals.
Wear sunglasses when riding in the morning.
Wear a helmet, even if you are riding a short distance.
Do not "show off" acrobatic movements or skills while riding.
If there is a cycling track near you, use that instead of the road.
When riding across busy corners, get off your bicycle and walk instead.
Wear reflective clothing for easy identification by other cyclists and motorists, especially at night.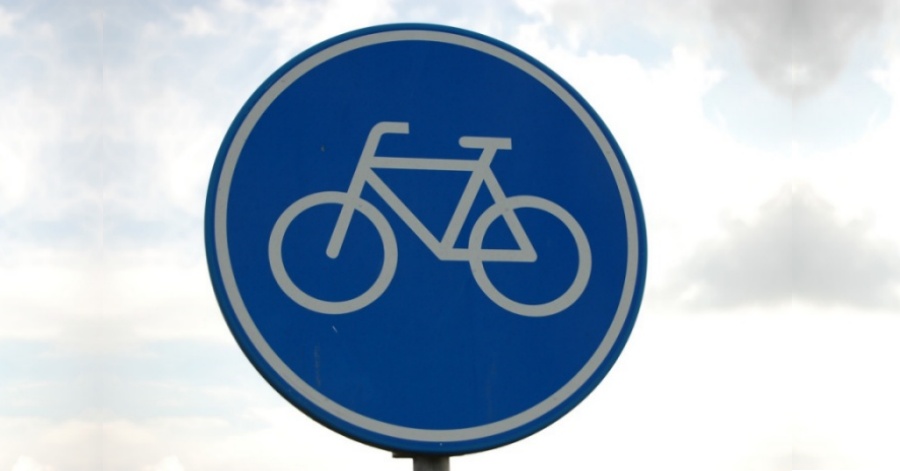 No matter where you are in the UAE, whether you go cycling every day, every week, or just occasionally — be sure to follow the rules and regulations at all times. On the other hand, if you are a regular commuter, check out this article about the public transport system here in Dubai.