For our latest OFW feature, we interviewed Joane Faye Bistayan, a 28-year-old Filipina living in Dubai. She holds a Master's Degree in Business Administration, and is currently working as an Administrative and Marketing Specialist for an online trading platform.
According to Faye, as she is fondly called by her family and friends, she initially planned to stay in Dubai for just two years, with the aim of going to another country. Having stayed here for three years, however, she has come to call Dubai as her "second home." Outside of work, Faye likes to cook, try new cuisines, watch movies, and visit new places.
Despite her young age, Faye exudes a maturity beyond her years, and takes pride in being a strong, independent woman. She is diligent and likes to learn new things, especially when it comes to finances and investments. In the future, she hopes to bring her family here in the UAE for a vacation. Let's get to know more about Faye in this interview!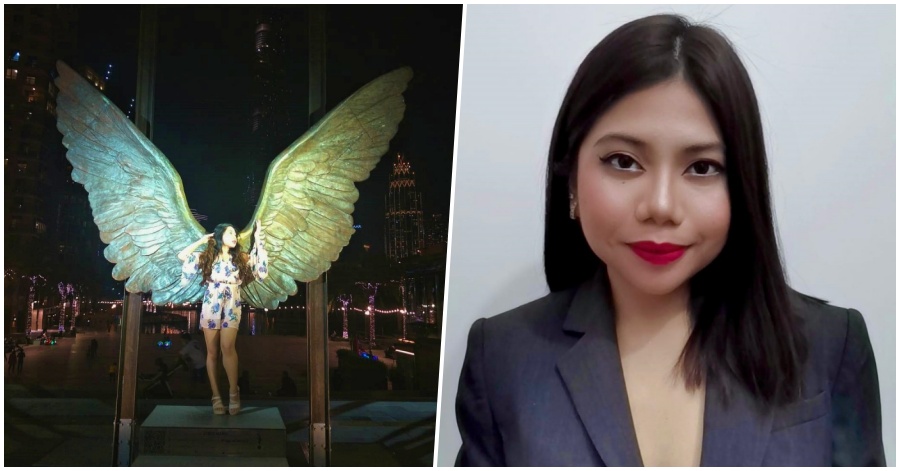 OFW Feature: Faye, Filipina Admin and Marketing Specialist in Dubai
Name: Joane Faye Lozanta Bistayan
Nickname: "Faye"
Age: 28 years old
Current Profession: Administrative and Marketing Specialist – Online Trading Platform for Agricultural Commodities
Education: Master's in Business Administration from University of Perpetual Help System DALTA / BSBA Major in Marketing from Southville International School and Colleges
Years in Dubai: 3 years
1. Tell us about yourself.
Hello everyone, Mabuhay! I am Joane Faye Lozanta Bistayan. You can call me Faye (my family and friends used to call me by my second name) or Joane as my colleagues usually call me. I was born and raised in Manila, Philippines. I am half-Ilocano and half-Tagalog. My Dad is from Apayao, Ilocos and my Mom is from Pila, Laguna. Living in a foreign country for 3 years has made me a strong, independent woman who is ready to take all the challenges that life has taught me. I always keep on telling myself that I am a fearless one! (I only fear God above all things.)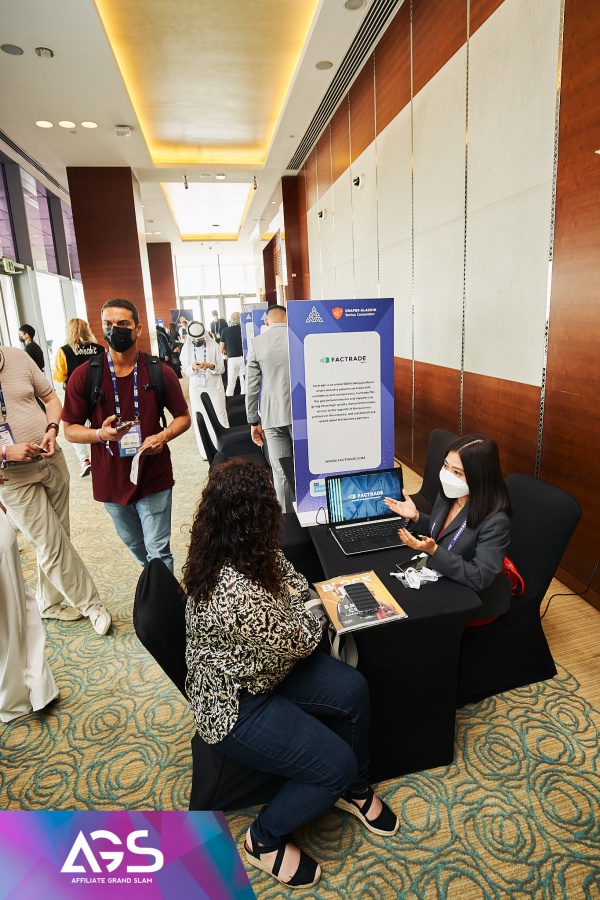 2. Why did you come to Dubai?
For me, coming to Dubai before was just a steppingstone/gateway for me to go to Canada or Australia. I told myself that I would just stay in Dubai for 2 years, but I have learned to love this country already.
3. What were your previous jobs?
My first/previous job here in the UAE was as an Account Assistant in a gold-trading company.
4. How do you find your current job? Are you happy/satisfied with it?
My current role in my company now is very challenging yet fulfilling. I have been working here for 2 years now, and I am about to renew a new contract with them. I am handling HR, Marketing, Research, and Platform Management. These roles that I am handling allow me to apply what I learned from my MBA and College degree. Through my hard work, patience, perseverance, and the support of the team especially my boss and manager, I am able to grow into what I am today, a well-rounded individual who is not afraid to take any challenges.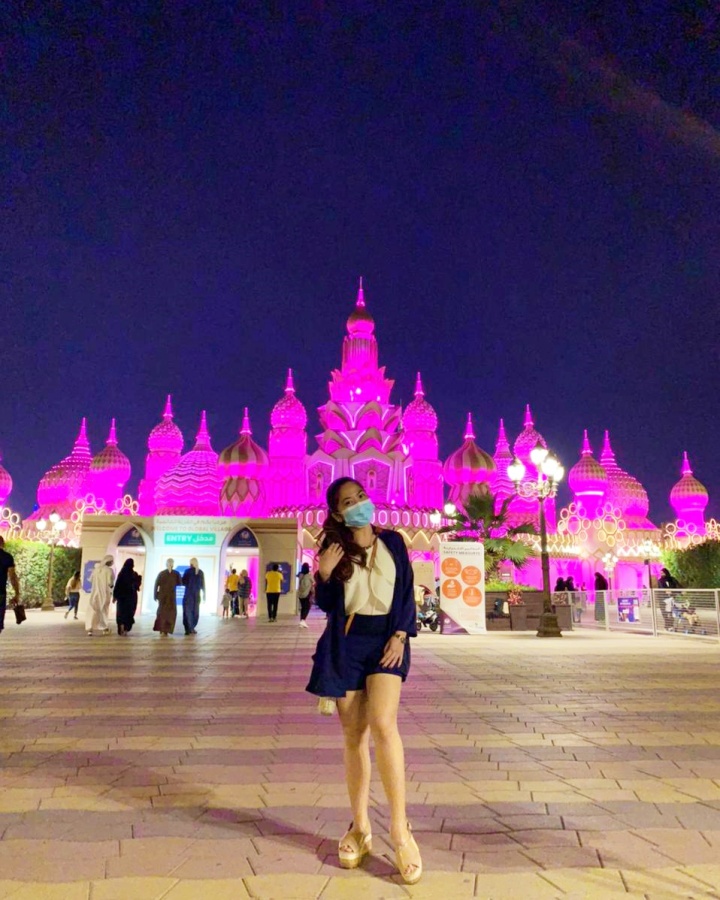 Having lived here for only 3 years now, I am trying to save as much as I can from my salary. I am planning to invest in the Philippines once I have reached my financial goal.
6. Is it difficult to live in Dubai? What are your struggles? What's life like outside work?
Living in Dubai as a bachelorette is not that hard. If you know how to budget your money wisely and not be an impulsive buyer, you can survive. But when homesickness attacks you especially during holidays such as Christmas and New Year, that is the time when you will feel sad and alone. Just one tip if you feel homesick, just recall what is your main goal, why you are here in Dubai, and try to focus on positive things only.
Life outside work is more of cooking, trying new food/cuisine, watching movies, going to new places, and hanging out with friends.
7. What do you like about Dubai?
What I like about Dubai is the diversity of the culture, especially when it comes to food. Yes! I am a foodie and I love trying new dishes and cuisine. Living in Dubai taught me to become independent in such a way that I don't mind even if I will eat out by myself or even go shopping alone.
8. What do you NOT Like about Dubai?
Hot-Humid summer weather and expensive driver's license! hahaha
9. What are your plans in your career/family/future?
I will continue to sharpen my skills and expand my knowledge, find a possible way on how I could invest my earnings. I will try to bring my parents, sister, and niece for a vacation here in the UAE to show them why I have started to call this place my second home.
10. You have any tips for kabayans when working/finding work/living in Dubai?
Be optimistic, set goals, do not be distracted by all the fancy stuff, take care of your mental health, and motivate yourself to become a better YOU every single day! And do not forget to Thank God for all the blessings that you have. Keep your feet on the ground and your head up high! 😀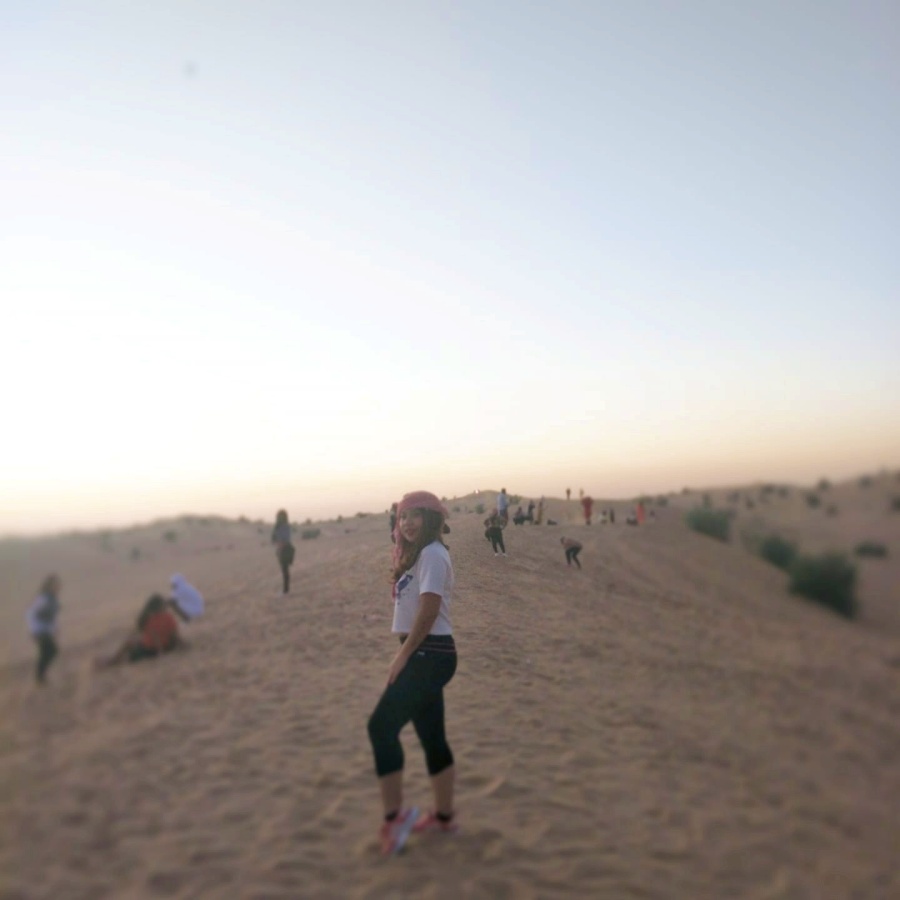 Connect with Faye on Social Media
If you or anyone you know is looking for a guest on a podcast, or other online events, you can connect with Faye via these online channels:
LinkedIn: Joane Faye Bistayan
Instagram: @joane.faye
—————-
*Photos provided by Faye
Are you an expat in Dubai? Do you want to be featured in the website? Send us an email telling us you want to be featured at admin@dubaiOFW.com and we will send you the set of questions! Let's help other Pinoys who want to come to Dubai understand what life in the UAE is like through your story.