We will be bidding goodbye to this year and saying hello to the new year! Of course, what better way to celebrate the New Year than by getting together with family and friends, having a few drinks, listening to live bands… and watching spectacular fireworks!
ALSO READ: List of UAE Public Holidays
Here in Dubai, there isn't just one, but several places where you can see the fireworks on New Year's Eve. This article presents four of the best venues, as cited on Visit Dubai, a website of the Department of Tourism and Commerce Marketing (DTCM). Check them out below!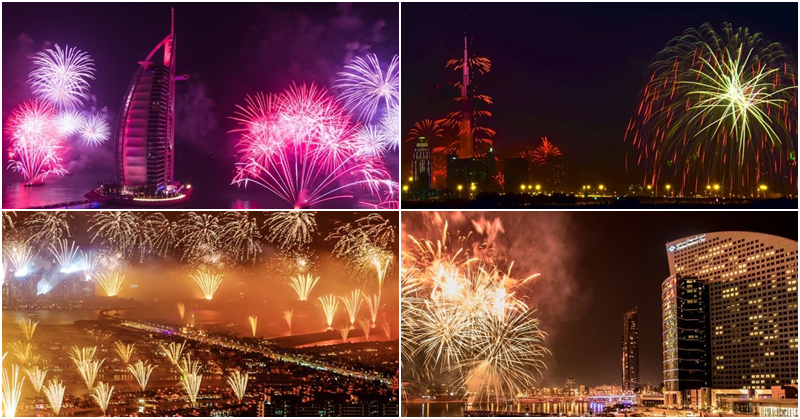 Catch New Year's Eve Fireworks in These Attractions
Without further ado, here are the best places where you can watch the New Year's Eve fireworks in Dubai:
#1 – Burj Al Arab
The Burj Al Arab is famous for being the only seven-star hotel in the world. You can just imagine this iconic structure on New Year's Eve, set amid a dazzling display of fireworks!
Of course, you don't have to check in to see the fireworks. Simply head to Kite Beach before midnight, and find the perfect spot. Be sure to come early, though, as the place can get crowded pretty quickly. Better yet, you could make a dinner reservation at one of the restaurants at Madinat Jumeirah, so you can be assured of a fantastic view of the fireworks at midnight!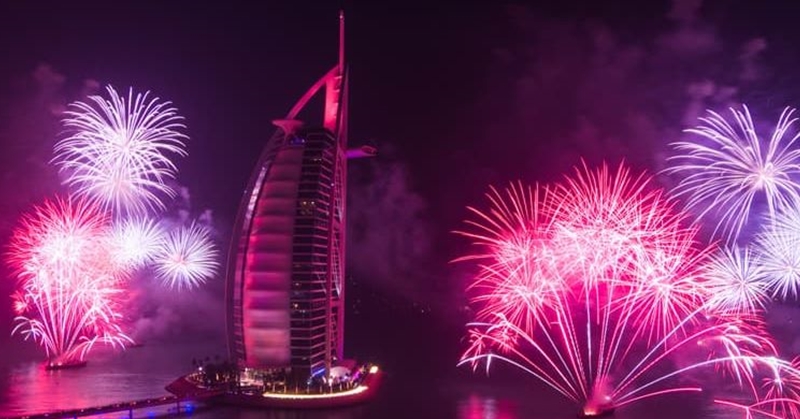 #2 – Burj Khalifa
If you haven't seen the fireworks at Burj Khalifa, then you shouldn't miss it this year! After all, it's not everyday that you get to celebrate New Year gazing up at the world's tallest building!
Once again, this year's fireworks display will be organised by Emaar, which promises yet another magnificent display on December 31st! Be sure to arrive early, so you can reserve a spot on one of the special viewing platforms that will be placed across Downtown Dubai.
#3 – Dubai Festival City
While most venues will be lighting up their fireworks at midnight, Dubai Festival City will be featuring hourly fireworks displays at 9 pm, 10 pm, 11 pm, and 12 am! This means that you get to see not only one, but four amazing fireworks displays! Now that's a celebration, indeed!
As soon as the sun sets, the Dubai Festival City's IMAGINE show will begin — a combination of lights, water, and sound performance. Live bands will also start playing at 7 pm, so if you book a table at one of the mall's waterfront restaurants, get ready to party all night long!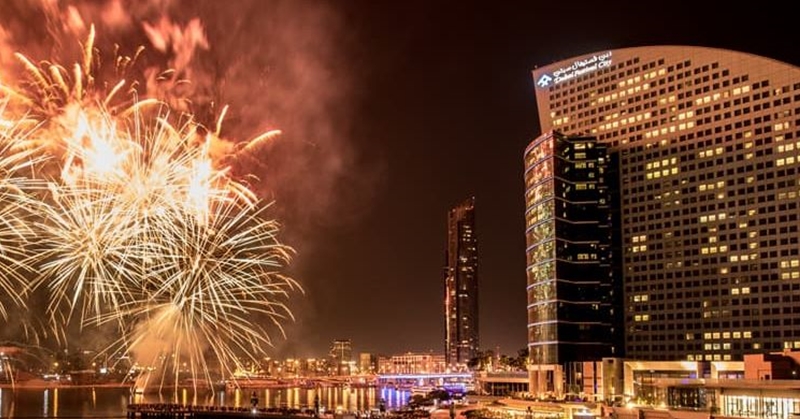 #4 – Palm Jumeirah
The Palm Jumeirah is one of Dubai's most iconic landmarks. Every year, organisers put together a lavish and magnificent fireworks display to welcome the New Year!
While checking into the hotel assures you of a great view, you can still watch the fireworks for free! Just head to Palm Jumeirah's Boardwalk and find a spot along the 11-kilometre crescent. When the clock strikes 12 midnight, get ready for a fireworks display that will take your breath away!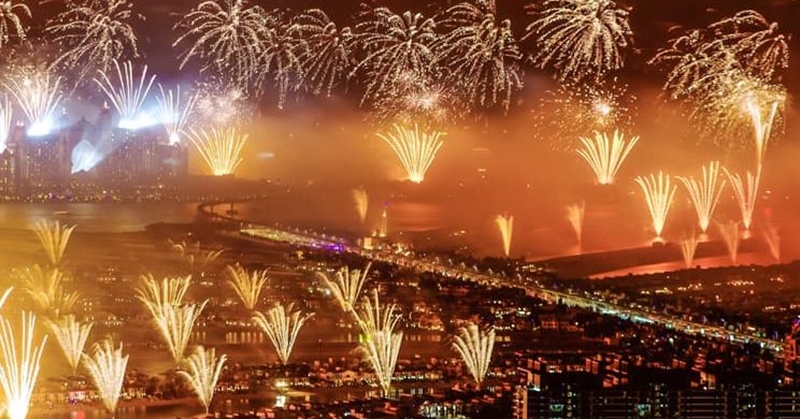 With so many options available, choosing a place to watch the New Year's Eve fireworks is hard…. We want to see them all! How about you? Have you decided where to celebrate the coming of 2021? Share your thoughts and suggestions with us in the comments below!