As early as this month, people have been wondering whether there'll be another light show at Burj Khalifa on New Year's Eve, just like last year. Emaar, however, announced that the much-loved New Year's Eve fireworks show is set to return at the world's tallest building to welcome the New Year by popular demand!
Emaar, the master developer of the Burj Khalifa, shared an announcement on Wednesday (October 10) that a "spectacular" fireworks display will once again light up the UAE's most iconic spot to usher the New Year, along with a number of "amazing new elements" to watch out for.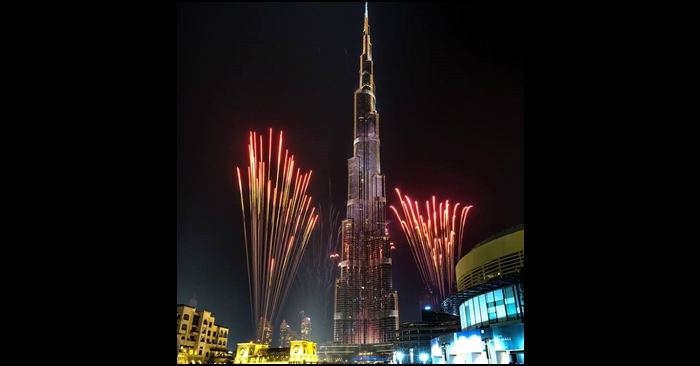 Burj Khalifa to Light Up on New Year's Eve w/ Return of Fireworks Display
The announcement is welcome news for most citizens of the UAE and travellers, particularly those who are flying to Dubai to celebrate the New Year.
Video: 2019 New Year's Eve Fireworks in Burj Khalifa
Below is a video clip teaser of the New Year's Even 2019 in Dubai and the world's tallest tower. Exciting times are ahead for the fireworkds display.

While the previous New Year's Eve saw a different kind of celebration at Downtown Dubai because Emaar went with a light show instead of the traditional fireworks display due to safety concerns, seeing the iconic tower light up the Dubai night sky is already a spectacle in itself.
Catch the 2018 NYE light show at the Burj Khalifa on this clip below:
Most countries welcome the New Year with a fireworks display in popular landmarks, along with countdown festivities until midnight when the skies light up with bright, colourful explosions.
Emaar also teased that the upcoming "New Year's Eve Gala" in Downtown Dubai will showcase festive activities across the Burj Khalifa, and dazzling water-music shows at the Dubai Fountain.
The show has been put together by a team of world-class experts, and is supported by governmental agencies as well as the Events Security Committee to create a perfect experience for all guest and visitors.
There will be special viewing platforms to be set up across Downtown Dubai, with more details to be announced as the event date approaches. Also, the event will have a live broadcast, both on local and international television, as it is projected on the big screens of Downtown Dubai. Watch the NYE festivities at Downtown Dubai online by visiting www.mydubainewyear.com.