As the countdown to New Year's Eve draws near, you're probably thinking about where to celebrate. Fortunately, there is no shortage of places in Dubai where you can watch dazzling fireworks, dance the night away, and greet the New Year with a bang!
Also Read: WATCH: Burj Khalifa New Year Fireworks Livestream Video Online
One of the most popular places to celebrate New Year's Eve is Atlantis, The Palm. This is a premier hotel and resort situated in the iconic Palm Jumeirah, a palm-shaped, man-made archipelago that every Dubai visitor should explore. The luxury resort includes Aquaventure Waterpark and the Lost Chambers Aquarium, which features more than 65,000 marine animals!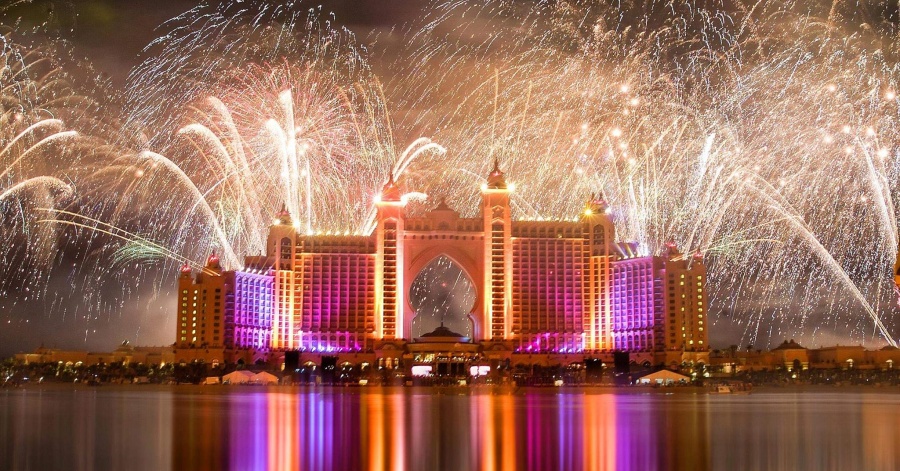 Livestream Video: New Year Fireworks at Atlantis, The Palm 2023
Atlantis, The Palm happens to be the first resort built on Palm Jumeirah. As you may have guessed, the hotel is inspired by the myth of Atlantis, a fictional island that is said to be submerged somewhere in the Atlantic Ocean. Notably, the 23-storey hotel includes distinctive, Arabian-style elements, with around 1,548 rooms. Cool!
Notably, the hotel has been featured in several international shows, including episodes of The Amazing Race, The X Factor, and even Keeping Up with the Kardashians! Most recently, the world-famous rock band KISS performed at the hotel's New Year's Eve celebrations, and the exciting concert was livestreamed online.
So, when the clock strikes 12 midnight on December 31st, where will you be? If you check into Atlantis, The Palm, a night of "glitz and glamour" awaits – a sumptuous buffet, live cooking stations, free-flowing champagne, live music, and of course… a magnificent fireworks display!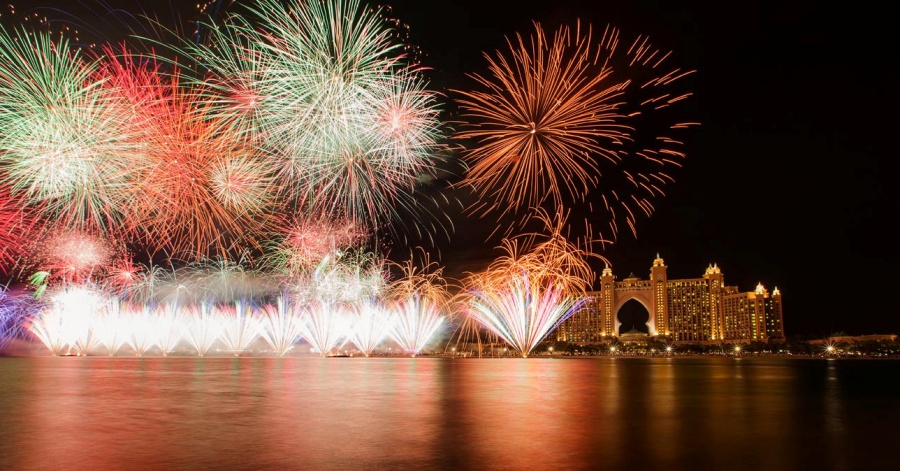 Aside from checking in, you could also book a dining package in one of Atlantis, The Palm's award-winning restaurants, so you can enjoy a great view of the fireworks. Another option would be to watch from the Palm Jumeirah Boardwalk, a 11-kilometre walkway behind the hotel, or head to The Pointe, the retail and dining destination just across the bay.
On the other hand, if you prefer to stay indoors, don't worry because you can always watch a livestream video of the hotel's New Year's Eve fireworks online. Be sure to visit Atlantis, The Palm's official website and Facebook page for the latest announcement and details!
Speaking of fireworks, check out the hotel's most recent New Year's Eve celebrations below, as shared by the official Facebook page of Atlantis, The Palm:
Other than Atlantis, The Palm, you can also watch the New Year's Eve fireworks at Burj Khalifa, the tallest building in the world. There are many other amazing places in Dubai where you can celebrate the coming of the New Year. Of course, don't forget to make your New Year's resolutions, as we all look forward to a better and wonderful year ahead!