One of the most popular attractions in Dubai is the The Pointe, a retail, dining, and entertainment complex brought to us by Nakheel. As the name says, it sits at the very tip (or point) of Palm Jumeirah, the iconic, palm-shaped island that is one Dubai's most recognizable landmarks.
Also Read: WATCH: Burj Khalifa New Year Fireworks Livestream Video Online
Featuring breathtaking views of the magnificent Arabian Gulf, The Pointe at Palm Jumeirah also offers an awesome view of the famous luxury hotel and resort — Atlantis, The Palm — thus making it a fantastic vantage point for watching the New Year's Eve fireworks display.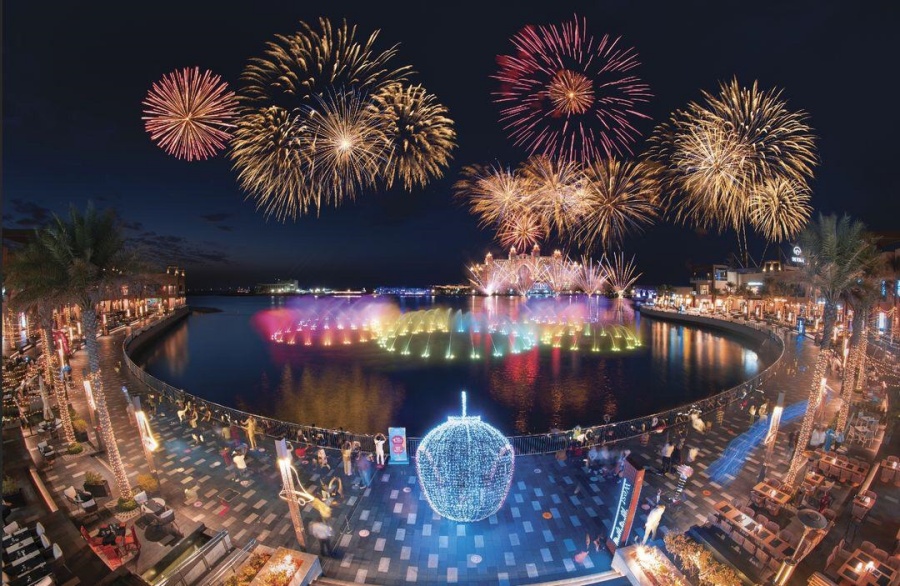 Livestream Video of New Year 2023 Fireworks at The Pointe
Spanning around 1.4 million square feet, The Pointe at Palm Jumeirah includes over 80 restaurants, retail shops, and entertainment attractions. There's a 1.5-kilometre promenade overlooking the sea; plus, it houses one of the biggest fountains in the world, the Palm Fountain.
The Palm Fountain officially opened on October 22, 2020. Covering 14,000 square feet of water, it happens to be the only multi-coloured fountain in the city, with more than 3,000 LED lights. Notably, it also holds the Guinness World Record for being the world's largest fountain with water shooting up to 105 metres high. Cool!
Every year, The Pointe prepares exciting activities to celebrate New Year's Eve. To welcome 2020, they featured live music, dance shows, and of course… fireworks! Due to safety reasons, there were no fireworks on New Year's Eve 2021, though the Palm Fountain show continued as planned. Moreover, visitors at The Pointe were able to see the fireworks at Atlantis, The Palm!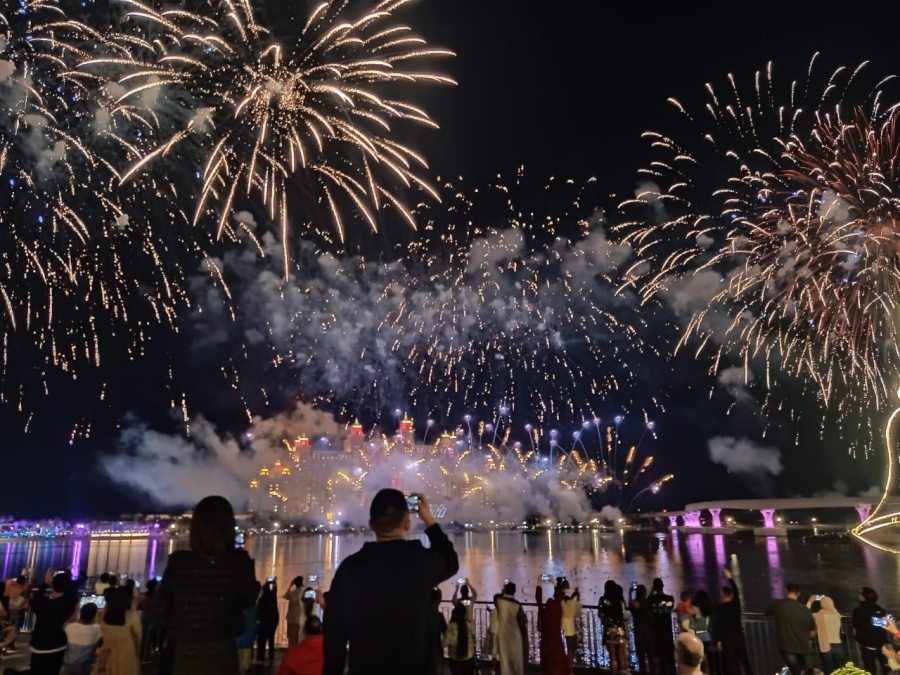 This year, everyone is invited once again to celebrate New Year's Eve at The Pointe. You can book a delicious dinner at any of the restaurants, or simply walk around the promenade as you wait for the fireworks display and the multi-coloured Palm Fountain show.
Meanwhile, if you plan on staying indoors, don't worry because you can always watch a livestream of the fireworks show online. Be sure to visit the official website and Facebook page of The Pointe for the latest announcements about their New Year's Eve celebrations.
Check out this video featuring a view of the fireworks from The Pointe, as shared via their official Facebook page:
The Pointe at Palm Jumeirah is just one of the many places where you can watch the New Year's Eve fireworks. No matter where you go, actually, you'll be sure to catch an amazing show to welcome the New Year. In the meantime, here's a list of some great places to visit here in Dubai!