2017 will be a huge and spectacular year for Dubai. A new era of world-class entertainment will arrive in Dubai and this will be a permanent aqua-based show at the heart of Al Habtoor City by mid 2017.
La Perle by Dragone – a world class show produced and created by Franco Dragone, one of the legendary and most respected cultural artistic director worldwide brought to you by the Al Habtoor Group. The entire production will embody the spirit of Arabia as it will be created in Dubai.
La Perle Aqua-Theatre at Al Habtoor City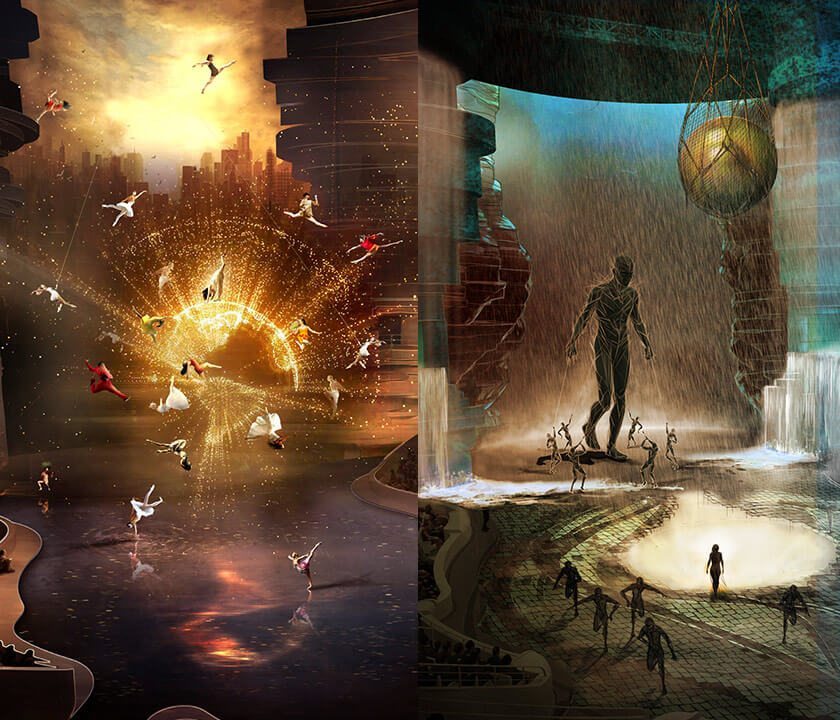 Al Habtoor Group unveils Dubai's first permanent aqua-based show – La Perle by Dragone
Dragone is famed for innovating the style of theatre and converting the face of live entertainment in Las Vegas with it's most significant shows last decade namely, Celine Dion – A New Day, Le Rêve (Las Vegas) and The House of Dancing Water (Macau).
This will be the region's first permanent show by mid-2017 boasting 450 performances every year in a tailor-made state of the art aqua-theatre. La Perle will feature a cast of 65 world-class artists performing breath-taking aqua (in, on and above water) and aerial feats that will definitely be jaw-dropping and visually stunning.
State of the art Aqua-Theatre offers:
intimate 1,300 seat purpose-built
aqua stage filled with 2.5 million liters of water
powered by hydraulic lifts and fountains enables the stage to change from a dry platform to aquatic stage and vice versa
70 specialized technicians on stand-by
Hyping up the show are the daredevil performers who will dive into the water-filled stage from a 35 metres height and fly around the auditorium on a high-powered winches at a speed of 4 metres per second. Of course, this is on top of the Arabic cultural shows.
The name La Perle displays the style and high-calibre of each distinguished performer around the world and become treasures in the creating this masterpiece. This will be an unmissable one of a kind theatre experience and an iconic show for Dubai, offering an unmatched immersive never been seen before production that can only be delivered in a state of the art purpose-built theatre.
The evening show will perfectly complement Dubai's superlative tourism offerings during daytime and when the sun goes down, La Perle will shine. Truly, a city of the future.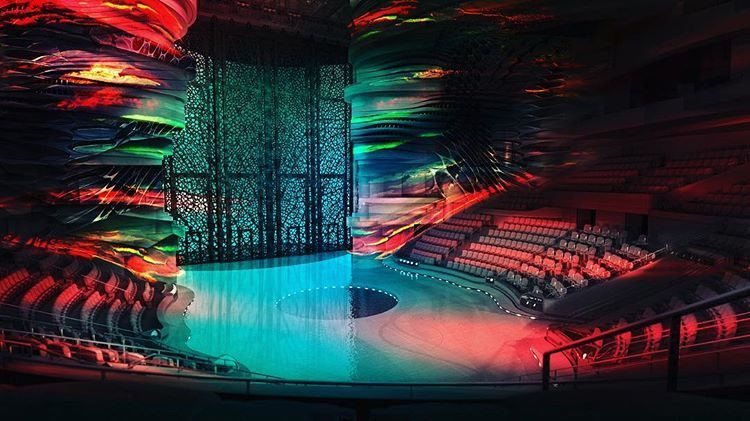 State of the art Aqua-Theatre at the heart of Al Habtoor City
Mohammed Al Habtoor, Vice-Chairman and CEO, Al Habtoor Group said: "Together with Dragone, the Al Habtoor Group is leading the way to herald a new era of theatrical entertainment for Dubai and securing the city as not just a tourist destination, but an epicentre for unique world-class theatre similar to Las Vegas and Macau. La Perle will fill the gap of quality live evening entertainment in the region and will be an extraordinary offering to tourists, business travellers and residents wanting an uplifting theatrical experience that will give them life-long memories."
Franco Dragone, Artistic Director and Founder of Dragone said: "La Perle will be the most awe-inspiring and technically advanced theatre production I have ever produced and directed. New and unique for the region with the world's best creative team and incredible performers, La Perle is inspired by the spirit of Dubai and will reflect the beauty and flavours of Arabia. It will be the soul of Al Habtoor City."
Group and MICE Bookings are being accepted now for January 2017 onwards with individual tickets going on sale to the travel trade and general public after the summer.
Register online at www.laperle.com for further information on sale announcements. #LaPerleDXB