If you're looking for burgers, fries, and milk shakes in Dubai, you might want to head over Shake Shack. They have a few branches in this Emirate already – The Dubai Mall, Mall of Emirates, Mercato Mall, Dubai International Airport, Terminal 3.
As what I know from a friend, this is a burger chain from New York and has been introduced in Dubai in the last year.
Restaurant: Shake Shack
Location: First Floor, The Dubai Mall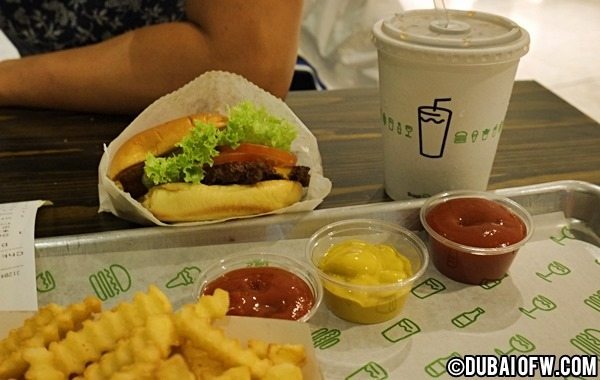 SmokeShack – 38 AED
Cheeseburger topped with hickory smoked veal bacon, spicy chopped chery pepper and ShackSauce
Shake Shack Fast Food Shop in the Dubai Mall
This branch is located in the first level of Dubai mall, and there are seats outside where you can enjoy a view of the human waterfalls.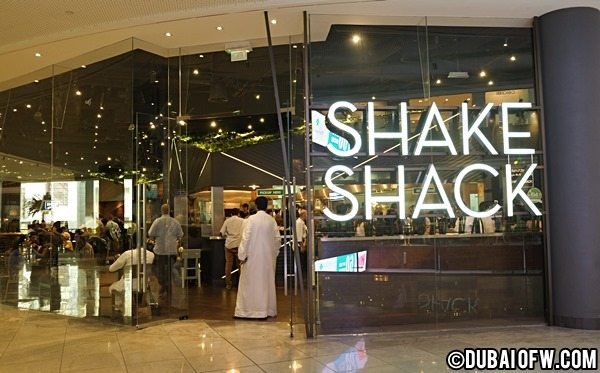 Shake Shack in the Middle East
We went there on a weekday and I was happy that not a lot of people were lining up. Cause normally there are plenty of customers inside this shop. Even so, they have plenty of staff that are available to help you decide which sandwiches you want to order so counter time doesn't really take that long.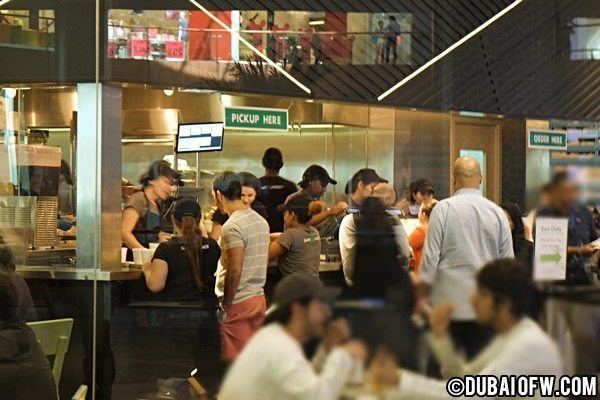 customers in Shake Shack
What I like is that condiments are aplenty as well and you can just grab ketchup, mustard, tabasco, salt and pepper, mayo, etc. without having to go to the order counter as they have a separate area to get these items.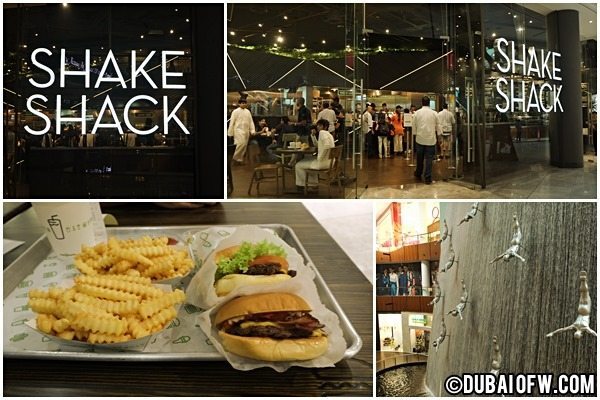 burger chain from New York coming to the UAE
The restaurant is known for the milkshakes and burgers. They are a bit more pricey compared to the regular fast food restaurants, but they're pretty worth it. You might want to check it out just to try a different experience.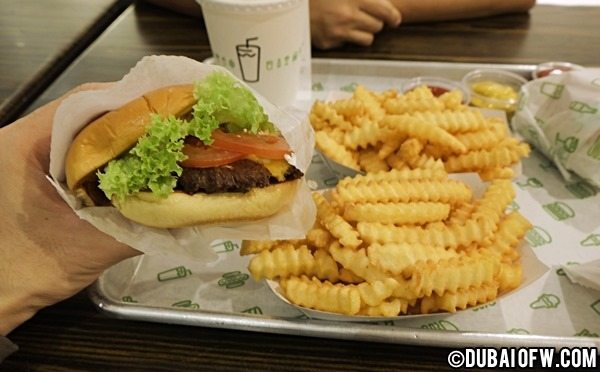 ShackBurger – 25
Cheeseburger topped with lettuce, tomato and ShackSauce.
Fries – 13 AED
How to Get There
Location: First Floor, The Dubai Mall
Nearest Metro: Stop at Burj Khalifa/Dubai Mall Metro station (red line)