I met up with friends in The Dubai Mall and we were looking for a place to have dinner. Luckily, I still have my Entertainer coupons and we ended up eating at the Carluccio's restaurant for some Italian pizza and pasta.
We just watched one of the water fountain shows since my companions were still new in Dubai. After watching the water spectacle display, we were famished and went inside the restaurant. I didn't realize it was actually spacious when you get in.
Restaurant: Carluccio's Restaurant
Location: Lower Ground Floor Boardwalk, The Dubai Mall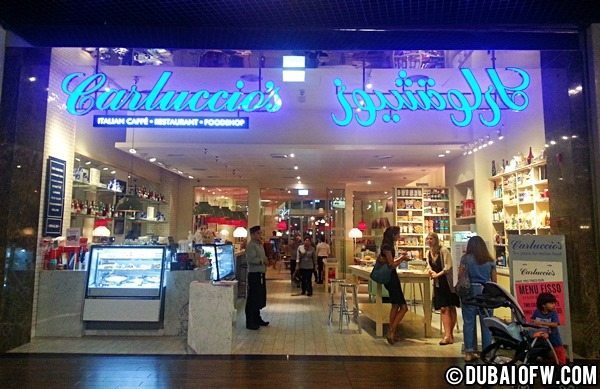 Carluccio's Italian café in The Dubai Mall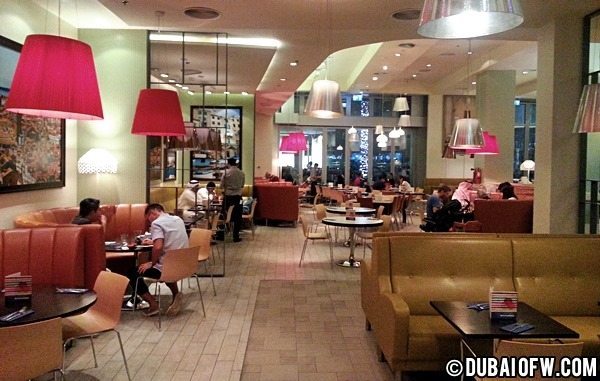 spacious restaurant and al fresco dining option too.
Italian Food at Carluccio's Italian Café, Restaurant, Foodshop
They also have an option for al fresco dining and you can watch the water fountain from outside. It was still hot when we ate there so we chose to eat inside. We ordered seafood pasta and pizza, and some spaghetti meatballs and meatlovers pizza.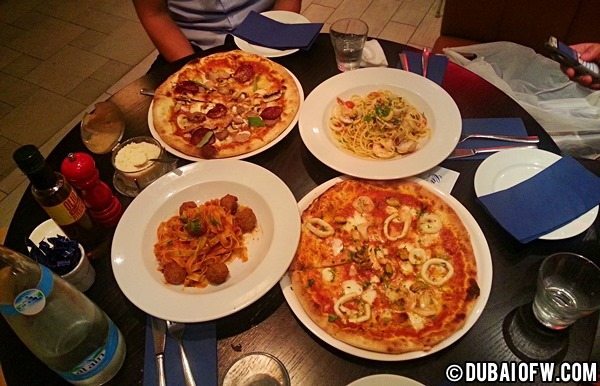 2 pizzas, 2 pastas – used our buy one get one Entertainer voucher for the discount!
There were 3 of us so the discount offer was really a big savings on our end. We only paid about 140 AED for the whole meal set and drinks instead of about 240 AED. This was great because we were able to take advantage of the Entertainer offer.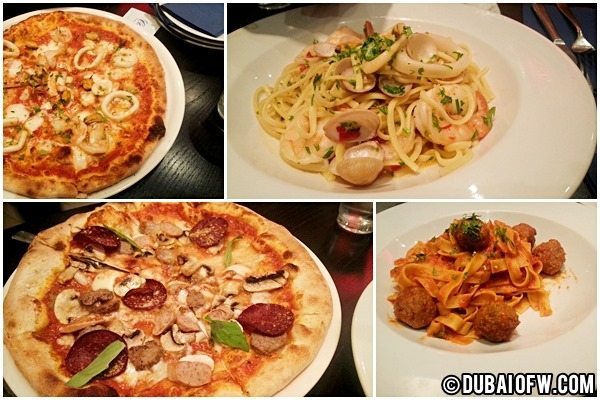 food costs about 50-70 AED for the pizzas and pastas
If you're looking for some Italian food, you can try dining at Carluccio's.
Contact Information
Phone: +971 4 434 1320
Location: Lower Ground Floor Boardwalk The Dubai Mall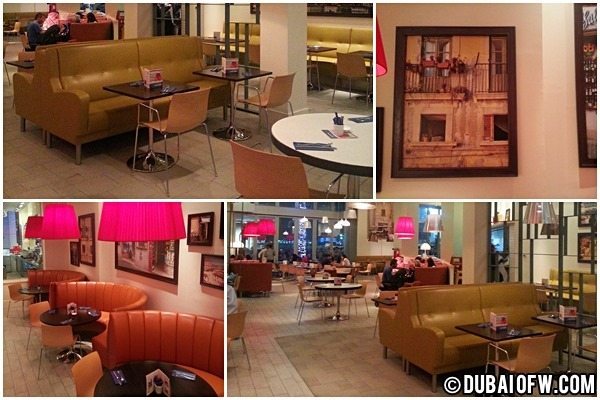 interior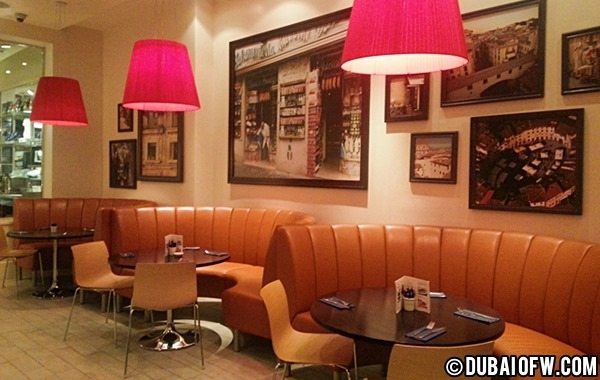 Carluccio's also has branches in other malls
How to Get There
Head to the Lower Ground Floor of The Dubai Mall. You can also find it at one of the restaurants near the Burj Khalifa water fountain.
Nearest Metro: The Dubai Mall metro station – Red Line