If you're looking for an exciting place to visit with your family and friends, simply head to the Global Village. This is an entertainment center, cultural attraction, and shopping destination all rolled into one.
Also Read: How to get to Dubai Global Village via public transport
As the name suggests, the "Global Village" showcases different countries from around the world. Aside from from offering a fantastic cultural experience, it also features Fantasy Island, where kids (and kids-at-heart) can enjoy thrilling rides.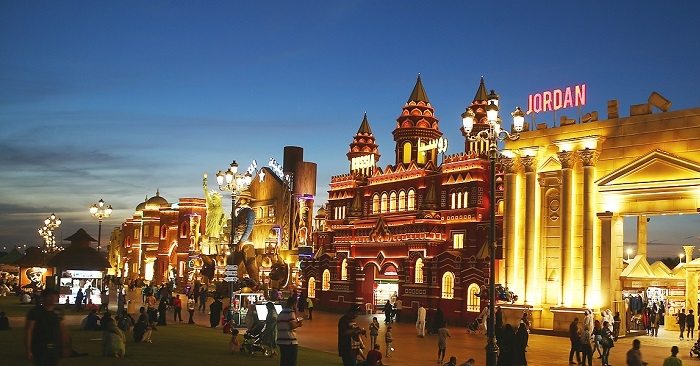 Visit the Global Village in Dubai
This year, the Global Village presents the cultures of more than 75 countries in its pavilions. For the first time ever, there is a Far East Pavilion featuring Indonesia, Japan, South Korea, and the Philippines. Likewise, the Eastern Pavilion composed of Ukraine, Serbia, and Romania — as well as the Algerian Pavilion — was also introduced.
Other countries represented in the Global Village include: Afghanistan, Bahrain, China, Egypt, France, Germany, India, Iran, Italy, Lebanon, Morocco, Jordan, KSA, Kuwait, Pakistan, Palestine, Qatar, Russia, Spain, Syria, UK, USA, Thailand, Turkey, Yemen, and of course, the UAE.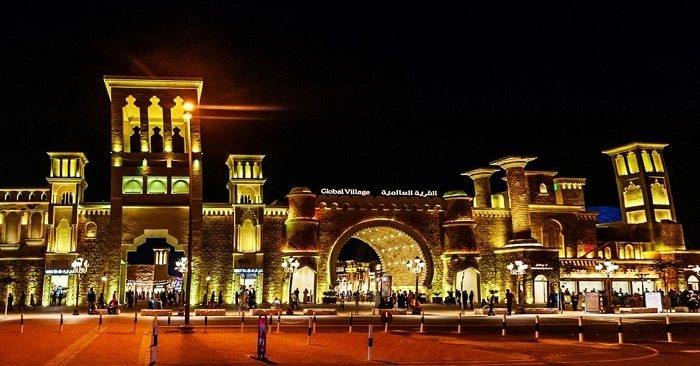 Dining, Shopping, and Entertainment
This season, the Global Village is hosting over 12,000 shows, including cultural events, street performances, and stunt shows. For those who love shopping, you will never run out of options as you visit pavilion after pavilion of food, merchandise, and souvenir items.
For food enthusiasts, you can choose from over 150 food and beverage outlets in the Global Village. These serve various cuisines from all over the world, including Emirati, Japanese, Mexican, and Thai dishes.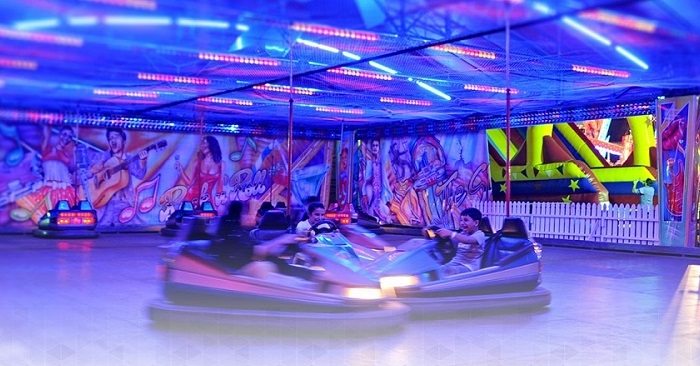 Ticket Prices and Schedule
You can buy general admission tickets at the Global Village gates. Ticket prices and schedule are as follows:
General Admission Ticket: AED 15
This Season's Schedule: October 29, 2019 – April 6, 2020
Operating Hours: 4pm – 12am (Saturday to Wednesday) / 4pm – 1am (Thursday, Friday, and Public Holidays)
How to Get to Global Village via Public Transport
For those who want to know how to get to Global Village via buses, there are 2 option, you can take the first route (103) from Union Metro Station (Red Line) or the second route (104) from Al Ghubaiba Station (Green Line). These buses run from 3:15pm to 11:15pm, with a travel time of 30 minutes.
Via Private Car – You will find the Global Village at Exit 37, Sheikh Mohammed Bin Zayed Road and Emirates Road, Dubai, UAE.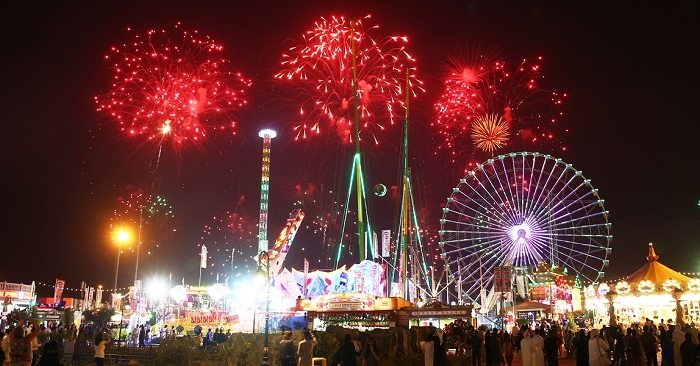 True to its name, the Global Village presents an exciting cultural and entertainment experience for the whole family. Don't forget to visit the place before this season ends!